Anime Recommendation of the Week – Arifureta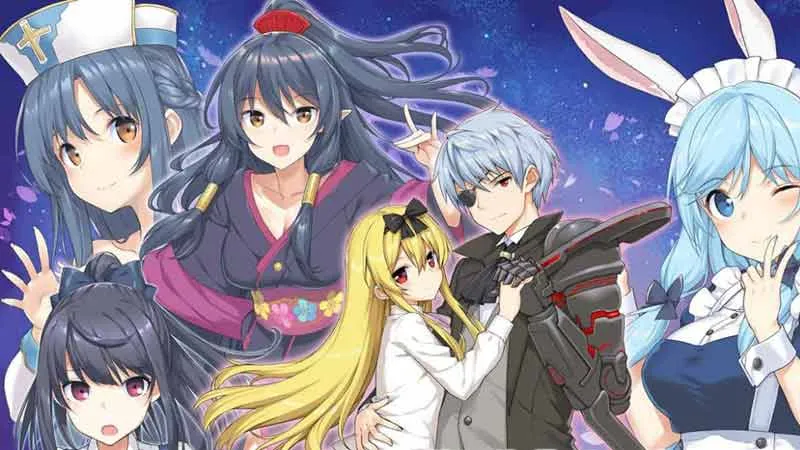 Sooo welcome back to another week of our recommendation series. This week I have something a little different for you. I wouldn't exactly qualify this as a "good" anime for a lot of people. But, it is still very fun to watch. Yes, we are talking about Arifureta this week. The seemingly generic isekai harem is quite a bit more fun to watch than you normally would've thought. Even I was surprised when I first watched it; the series is so willing to embrace its own ridiculousness.
So well we are taking a look at Arifureta this week. A lot of people may have started watching it now because of the second season but, I still think it deserves a mention. So let's get into it.
Introduction
Arifureta is based on the light novel of the same name. Its season 1 came out in summer 2019 and its second season is currently airing. The first season had 13 episodes, there is no confirmed episode number for season 2 but, it should be 12-13 once again. Both seasons are animated by studio asread in conjunction with White Fox for the first season and studio MOTHER for the second season.
While Arifureta does seem like an average isekai harem at first glance, believe it or not, it is actually pretty detailed. Even if you leave the detailed stuff aside, it is very satisfying to see Hajime go ham against his enemies. The number of tricks he has up his sleeve is pretty insane. So let's get into a little more detail.

Plot
Arifureta has a typical isekai setting but, the difference is that a whole class of students is transported to an isekai. Yes, including their teacher. Everyone gets unique combat abilities but the protagonist, Hajime only has inferior transmutation skills. He is betrayed by one of his classmates and left to die at the bottom of the great labyrinth. He survives by eating monsters down there, he comes across Yue a vampire sealed there, and eventually makes it back to the surface.
So while the setting here is simple and can be enjoyed without spending any thought on it, there is actually some good world-building too if you pay attention. A lot of explanation is given regarding how skills work, what are labyrinths, etc. Season 2 is currently also expanding on the labyrinth lore. So Arifureta is much more detailed than it first appears. The plot twists aren't anything special though.

Characters
The only character who receives some real character development is Hajime himself. There is of course the initial change and he still keeps changing throughout the series. You can actually relate to Hajime a lot at times too and at times he's just a prick so I like him overall. Aside from that, the side characters do get minor character development but, it is nothing too crazy as of now.
Animations and Soundtracks
Arifureta has rather average animations and soundtracks. The animations aren't ugly by any means, they are just not too good. They could have made the physics feel a little better but generally, the animations are fine for the story. As for the soundtracks, nothing stands out here either but both the opening themes are really good in my opinion.

Why you should check out Arifureta?
Quick pointers on why you should check out this anime:
Simple setting
Good world-building
Good fights
Good main character
Great opening themes
Conclusion
That is all for now. Let me know your thoughts in the comments. Stay tuned for more content, I will be speaking about the whole Mappa situation in an upcoming article so don't miss that. Also, check out this week's manga recommendation. With that said, I will take my leave here.