Anime Recommendation of the Week – Kimi no Todoke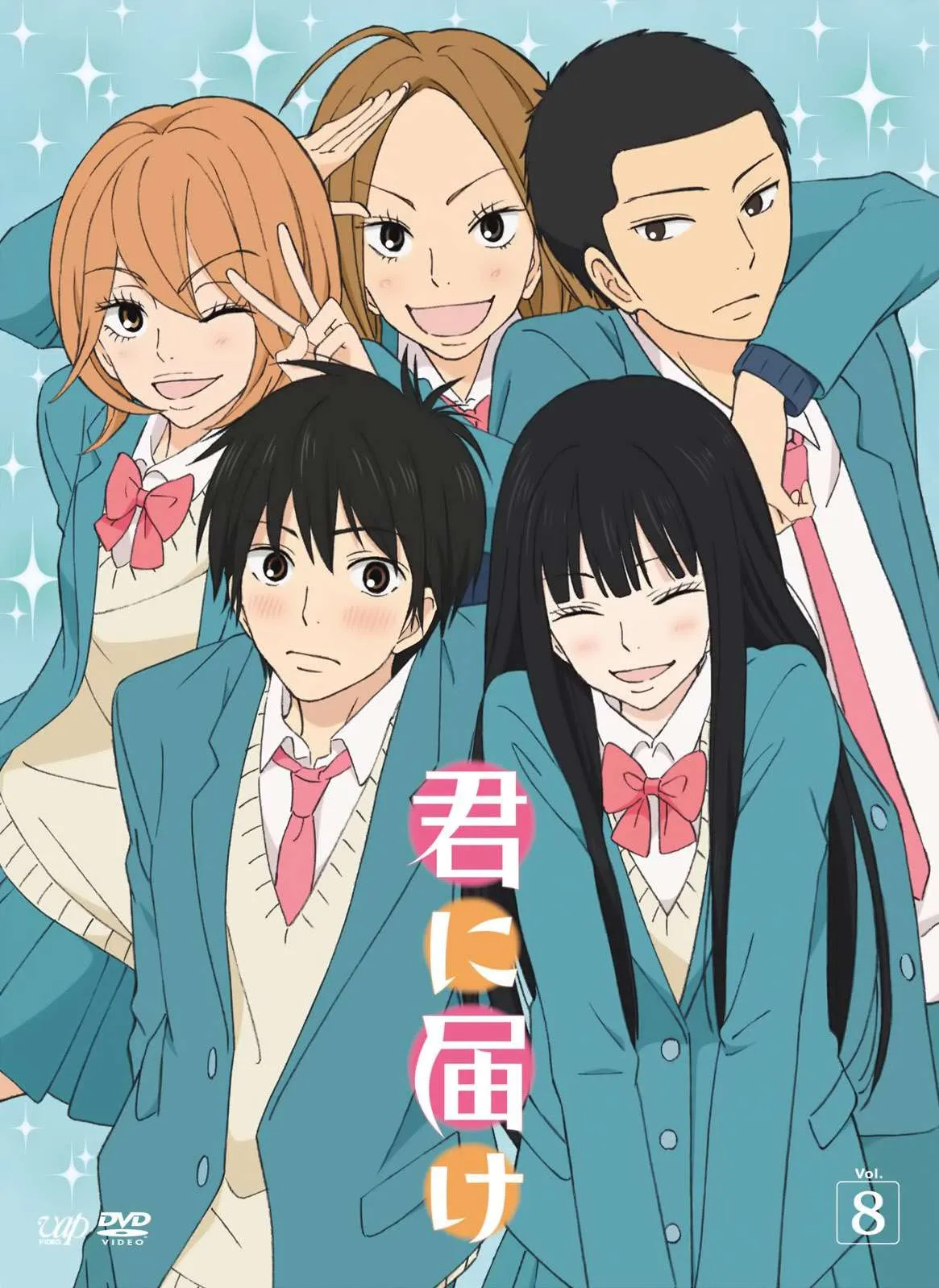 So as I said, I had a shoujo anime for this week in the manga recommendation article. I stumbled onto this one completely by accident too and man, it has been such a good ride since then. It does have its corny moments like every romance anime but man, this anime is really fun to watch. You have read the title, we are talking about Kimi ni Todoke this week!
So welcome back to another edition of our weekly anime recommendation series. This week we are taking a look at Kimi ni Todoke. I found this anime random and started watching it. And I loved what I saw; I am not all the way through it yet but I do like it enough to put it here. So let's get into further details.

Introduction
Kimi ni Todoke is based on the manga of the same name by Shiina Karuho. It is animated by Production IG and has 2 seasons of 25 and 12 episodes each. Making it a total of 37 episodes which is not very long. The first season aired back in fall 2009 and the second season aired in winter 2011.
The manga is completed but I am not sure if the anime follows the manga to the end. Kimi ni Todoke is definitely one of the better rom-com slice-of-life anime I have watched. As I said, it does have its corny parts but it is a genuinely interesting series to watch. I really recommend that people give this anime a try.

Plot
Kimi ni Todoke revolves around a girl called Kuronuma Sawako. She is the quiet/mysterious kind of girl and her classmates really misunderstand and ignore her because of that. But, there this that one dude, and talking to him gives her the courage to speak to others and she slowly starts making friends. And of course, they both start liking each other.
Yes, the plot sounds used and cliche but I assure you the execution is really well done. Good execution can make even a boring plot interesting and Kimi ni Todoke is a great example of that. The pacing is brilliant and there is just something about this anime that really draws you in and keeps you interested.

Characters
Kimi ni Todoke has some really good characters. All of the characters are really likable. Kazehaya feels like the general shoujo manga protagonist but for some reason, I still can't hate him. Aside from that though, I really like Kuronuma. I really find her relatable because I am a quiet person just like her and I also tend to get misunderstood easily. Her character development is really well-paced too. Good job on the characters overall.
Animations and Soundtracks
Kimi ni Todoke has fairly average animations. I do like what Production IG did with all the meme faces though. I legit have a few screenshots from this anime as reaction images. They really add to the humor of the anime. The soundtracks are average; I really liked the first opening theme but nothing stood out to me aside from that.

Why should you watch Kimi ni Todoke
Quick pointers on why you should watch this anime
Decent plot
Great characters
Really funny
Relaxing to watch
Conclusion
That is all for now. Let me know what you think in the comments. I really ended up liking Kimi ni Todoke despite being a little skeptical at first. I hope that everyone gives it a chance. Again, Saori Hayami's voice really makes me happy. With that said, I will take my leave here. See ya!