Anime Recommendation of the Week – Summertime Render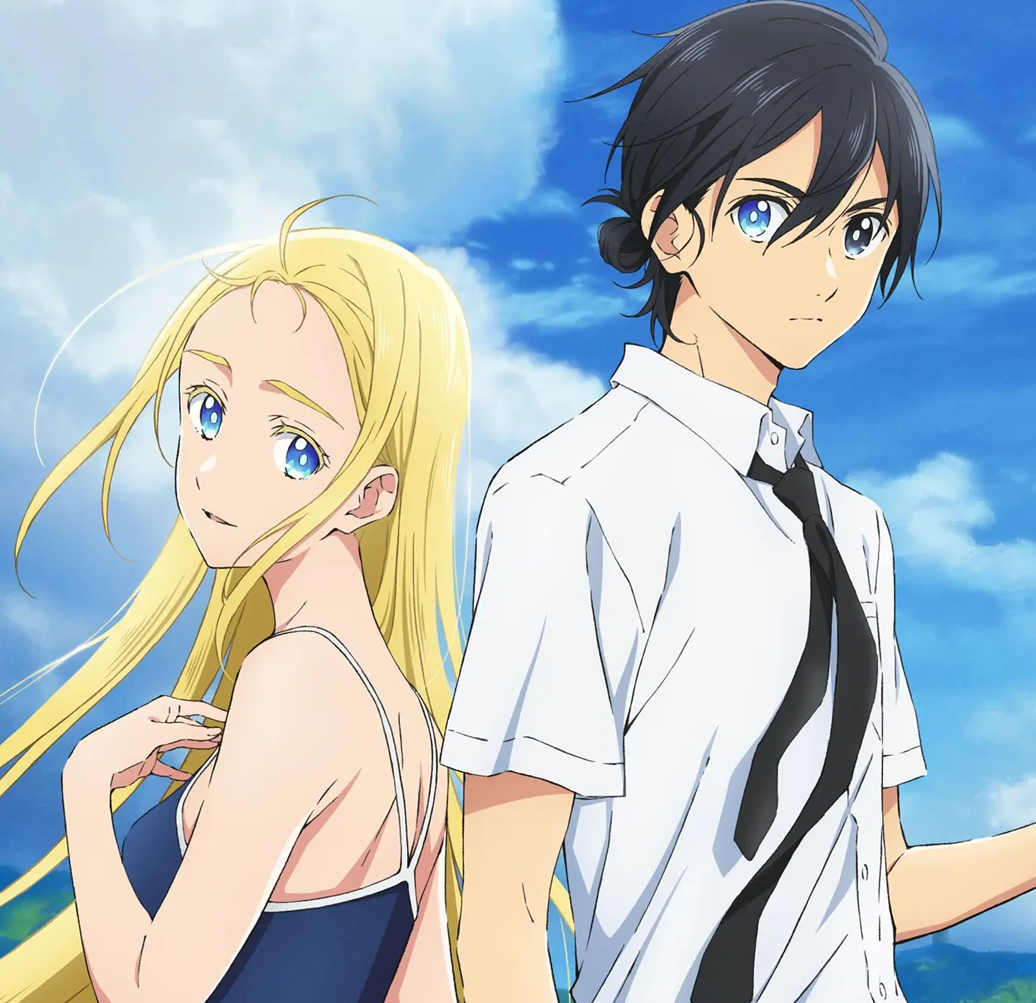 So it's not very often we talk about airing animes on this series. But, today we are talking about an airing anime. I thought it was over but no, they are airing both the cours of the anime without any break. Summertime Render turned out to be way better than I thought. Usually, when people praise an anime this much, I am pretty skeptical, but this anime really surprised me.
So welcome back to another edition of our anime recommendation series. This week we are talking about Summertime Render. If I said this wasn't similar to Re: Zero or Steins; Gate or what have you I'd be lying. Yet, this anime feels very different and unique somehow; maybe it is because of the setting and tone, I guess? But anyway, let's get into some more details here.

Introduction
Summertime Render or Summertime Rendering is based on the manga of the same name by Tanaka Yasunori. The manga was serialized in Shonen Jump+ from 23rd October 2017 to 1st February 2021. Yes, the manga is completed and it is rather short so feel free to check it out if you want. The anime is being made by OLM Studio and is slated for 24 episodes; at the time of writing, episode 13 just dropped.
So Summertime Render is rather different from your usual shonen anime. While it follows a lot of the same tropes, namely stuff like saving friends, MC being weak in the beginning, and stuff, it is still different. I can't really place it, I've seen stories like this before yet this anime really hooks you in. It is just a joy watch and it is beautifully paced as well.

Plot
Summertime Render is set on a small island. The protagonist, Shinpei returns to the island after 2 years to attend the funeral of his childhood friend, Ushio. Her death was chalked up as an accident but, Shinpei soon finds out things aren't as simple as they appear. Beings called "shadows", doppelgangers of real people are killing the people and trying to take their places. Shinpei is killed by a shadow, but he wakes up again on his first day on the island, inside the ship he came in.
Starting off, I love the setting of the Summertime; the small island setting works surprisingly well in an anime like this. It works specifically because everyone knows everyone on the island because of the limited population. We've seen plots similar to this but, the setting makes the plot feel very different. The plot is paced really really well as I said and I love that the series doesn't overstay its welcome and ends very timely.

Characters
Summertime Rendering has a few important characters but all of them are really well done. I love how Shinpei quickly picks up on the situation he's in after his second or so loop and tries his best to deal with it. I like how he is able to assess situations calmly and he has this very physical side of him as well. Mio is really well-written as well; the characters really make the plot of this anime feel alive.
Animations and Soundtracks
OLM is doing a really good job on Summertime Render. The animations are pretty fluid and the art style is also rather good. The soundtracks are also pretty good and I really love the opening theme. It's a weird thing to point out but, the hair physics in this anime look rather good. So good OLM!!

Why should you watch Summertime Rendering?
Quick pointers on why you should check out this anime:
Great plot
good characters
well-paced
good setting
Conclusion
Well, that is all for now. Let me know what you guys think about Summertime Render in the comments. I really like the series so far and I look forward to the ending. With that said though, I'll take my leave here. See ya!!