Anime Spring 2023 – Some of My Favorites So far
Key takeaways from My Favorits of Anime Spring 2023

The author shares their favorite anime from the Spring 2023 season, including My Home Hero, Dr. Stone New World, The Witch from Mercury Part 2, An Explosion on This Wonderful World, Jigokuraku: Hell's Paradise, Iseleve, Demon Slayer: Swordsmith Village arc, and [Oshi no Ko].
The author praises the execution and plot development of these anime, highlighting their excitement for future episodes and arcs.
Last year's spring season was really a highlight of the whole year. I did not expect to watch more than 15 animes at a time. Then this year's winter season rolled out and I was watching an equal amount of anime. This year's spring season though? I think I am watching 17 or something anime right now; don't judge me, it's my job to do so. Anime Spring 2023 is a fantastic season so far with something for everyone.
So here are some of my absolute favorites from this season. I watch a wide variety of shows, so I think you will find something interesting. Really happy with anime Spring 2023 so it looks like the remaining 2 seasons of summer and fall will not disappoint either. So let's get started on my picks.
My Home Hero
Oh my god, I did not expect this anime to be as good as it is. The plot is pretty simple, it is about a father trying to protect his daughter from the 'wrong' sort of people. And he ends up killing a Yakuza member because of it. Now, while the plot is nothing unheard of, the way it is executed makes all the difference the series does a great job of showcasing a parent's emotions towards their child. I love how every episode ends on a cliffhanger, leaving you begging for more.
Dr. Stone New World
Of course, this is on the list as well. As a science nerd, I really like seeing what Senku cooks up. The recent episode also introduced us to the main antagonist of the series. The plot of Dr. Stone has really been improving over time. I cannot wait to see the treasure island arc which should be coming soon in the anime. So yeah, it is more Dr. Stone but the plot is getting a lot better. We will get more world building soon and it is going to be fun.
The Witch from Mercury Part 2
3 episodes in and it looks like the series is really starting to pick up. This half feels so much darker than the first half of the series. I love how they are leaning more into the dark corners of the plot. Part 1 ended on a somber note and they are keeping that up. The revelation of Aerial's true identity and Suletta's fight in episode 2… Yeah, this season does not hold back. If you are a long-time Gundam fan or a newbie to the series, The Witch from Mercury will surely deliver.
An Explosion on This Wonderful World
So you wanted to see more of Megumin's village after the KonoSua movie? This spin-off to KonoSuba delivers just that. While yes, I do miss Kazuma at times, this series has still been a lot of fun till now. The Crimson Demons are the worst case of Chuunibyou. Even if they can do nothing, they will go down in style. It is hilarious. Also, the running gags of Yunyun being a loner are so well done; poor Yunyun always gets bullied by Megumin.
Jigokuraku: Hell's Paradise
Another anime that has been improving considerably over time. The first episode started off simple enough, now we are on this creepy island where everything that moves wants to kill humans. The fact that the monsters are based on Buddhist myths and they're like half statues and stuff makes them really creepy. Aside from certain minor complaints, Mappa has been doing a pretty good job of adapting the manga and the island looks every bit as creepy as I expected it to.
Iseleve
So this anime presents an interesting take on the isekai formula. The MC does reincarnate in an isekai, he just walks over to it lol. Pretty fascinating how he carries the skills he got in the isekai to our world as well. They will come in handy later on, trust me. Although, if you watched the latest episode, you should know what I mean. Is this anime something new? Not really but I do like the new take on the isekai formula and it is really fun to watch in my opinion. So yeah, I do think it is worth checking out in Anime Spring 2023.
Demon Slayer: Swordsmith Village arc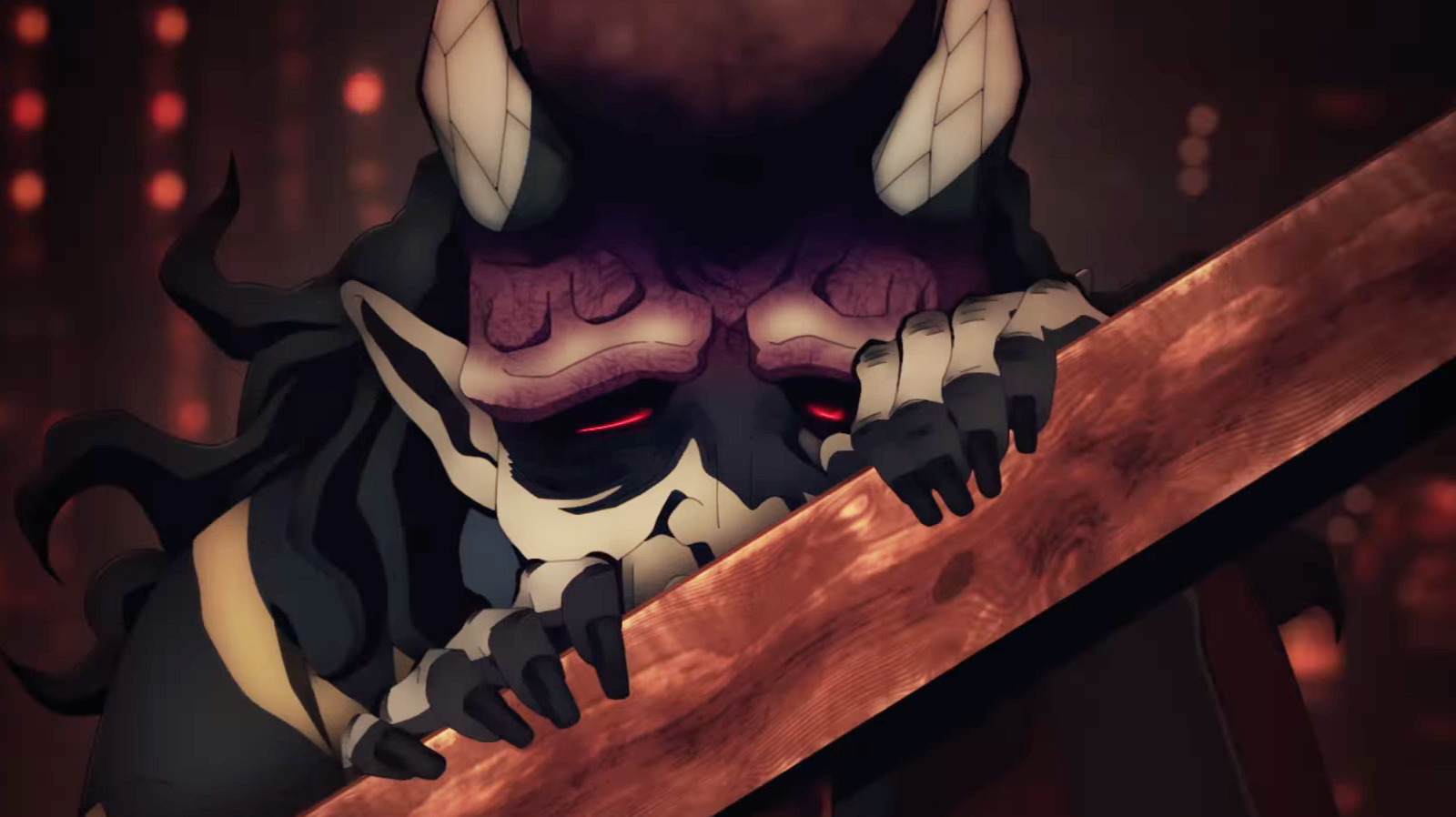 Possibly the most anticipated anime of Anime Spring 2023. And you know, so far, this season is pretty much exactly how I imagined it to be. Now, I know the story but I haven't actually read the manga so the scene of Hantengu creeping up to Tanjiro and Muichiro caught me off guard. And you know the opening and ending themes are awesome. And of course, goes without saying that UFOTable animations have been flawless as always.
[Oshi no Ko]
It would be a crime not to mention Oshi no Ko on a list talking about Anime Spring 2023. I actually read the manga before the release of the anime but I did not expect it to take the world by storm as much as it did. But this adaptation has been amazing thus far. The opening and ending themes are amazing and very fitting to the story. I loved the decision of clubbing the whole prologue section into a single episode. That is one of the biggest reasons this anime blew up as much as it did in my opinion. No complaints, so far.
Conclusion
That is all for now. Let me know what are your favorite animes from Anime Spring 2023. This season rocks in my opinion. It is by far one of the best seasons we have had in a while including Winter 2023. With that said, I will take my leave here. See ya!!