Anime Summer 2023 Looks Lit
Key takeaways from my Top 10 Summer 2023 anime:

In this article, I share my picks for the upcoming Summer 2023 anime season, featuring a range of sequels, adaptations, and unique concepts. I'm excited about certain shows that include zombies, revenge plots, dark storytelling, romance, and action-packed series. So a diverse list for y'all!
Personally, I can't wait to dive into these anime. I have high expectations for long-awaited sequels, positive reception of source material, surprising story developments, and the quality of adaptations.
Now, I know I have already done an article on Summer 2023. But, I feel like that was not enough. I only had the most apparent picks for that article and didn't get to highlight some of the other stuff I look forward to.
So, here we are, with another article talking about the upcoming season. A few picks from the original article will make a return because they're pretty apparent picks but hey, there are a lot of unexpected selections too.
So, welcome to another article about anime in Summer 2023. And today I will be talking about all the anime I look forward to in the season. So this will be a rather long one. So be prepared.
Zom 100
I don't know if I have done an article on this anime or not, but this anime looks really fun. It is the good old Zombie story but it has been given this interesting twist of 'things I want to do before I die'. That combined with that awesome neon art style should make for an entertaining anime to watch. I don't expect it to be anything new or something crazy like that. But I'm pretty certain it'll be a good time.
Liar Liar
I almost forgot that this anime is coming in the Summer 2023 season too. This story seems to have potential. I am solely interested in this anime because I read its synopsis and it sounds really good. The synopsis really reminds me of Kakegurui so if this anime manages to be even half as good as Kakegurui, it'll be an enjoyable experience.
Reign of the Seven Spellblades
I have heard a lot of good things about the source material of this anime from my friend. So I expect it to be awesome. Apparently, the story is quite dark and filled with a lot of human experimentation stuff. If executed properly, this anime has the potential to shock everyone in my opinion. I really hope it turns out well! It is being made by JC Staff and they usually know their stuff.
The Devil is a Part-Timer Season 2 Part 2
We waited years for a 2nd season and yet we have season 2 part 2 in just a few months. Not that I am complaining, of course. I really like this series and I am glad to see it doing well. Season 2 Part 1 was not as fun as Season 1 but, it still had its charm. Hopefully, season 2 part 2 is better than part 1 and captures that hype again. Either way, I am glad to see this series doing well. Reverse Isekais are rather uncommon after all.
Masamune-Kun's Revenge R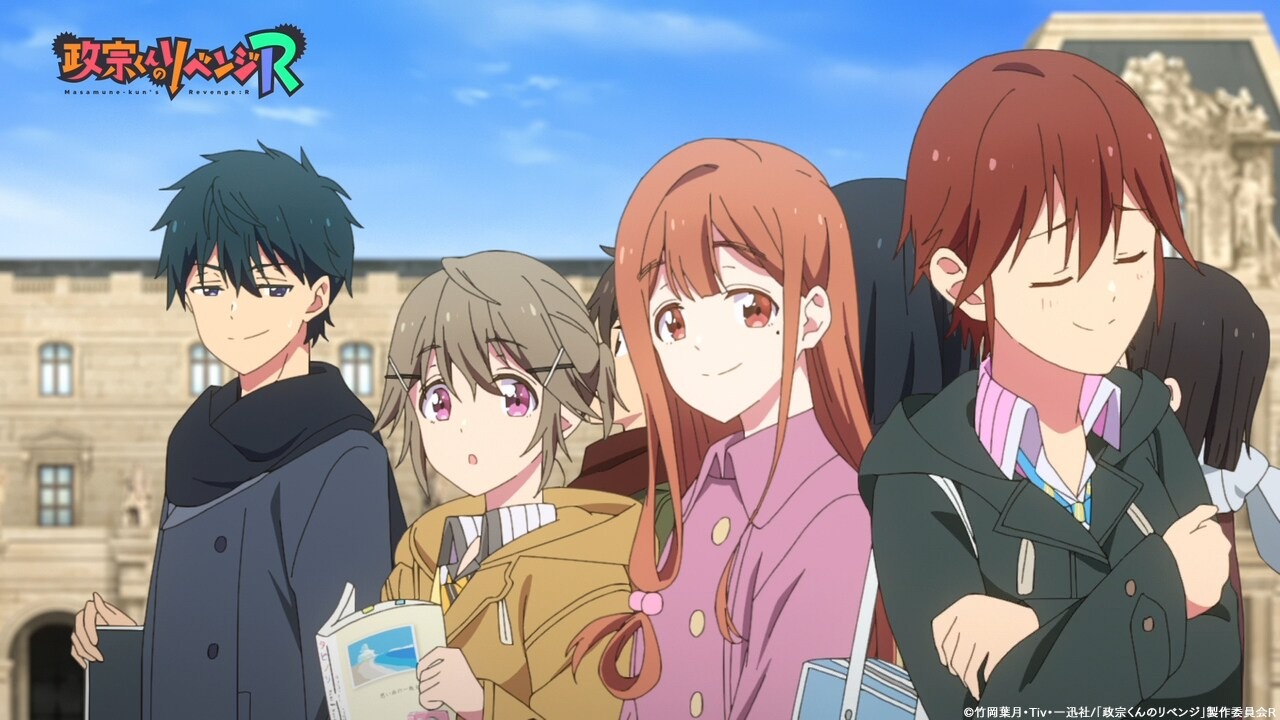 Another sequel that we've been waiting for a long time. There are some great sequels in Summer 2023 and this is definitely among one of them. Rom-com + revenge is a rare combination and season 1 was rather intense. If they manga to recapture the same vibe as season 1, I am all for it. The ending of the manga is divisive but, to be honest, most manga endings are divisive so I won't comment on that.
Bungou Stray Dogs Season 5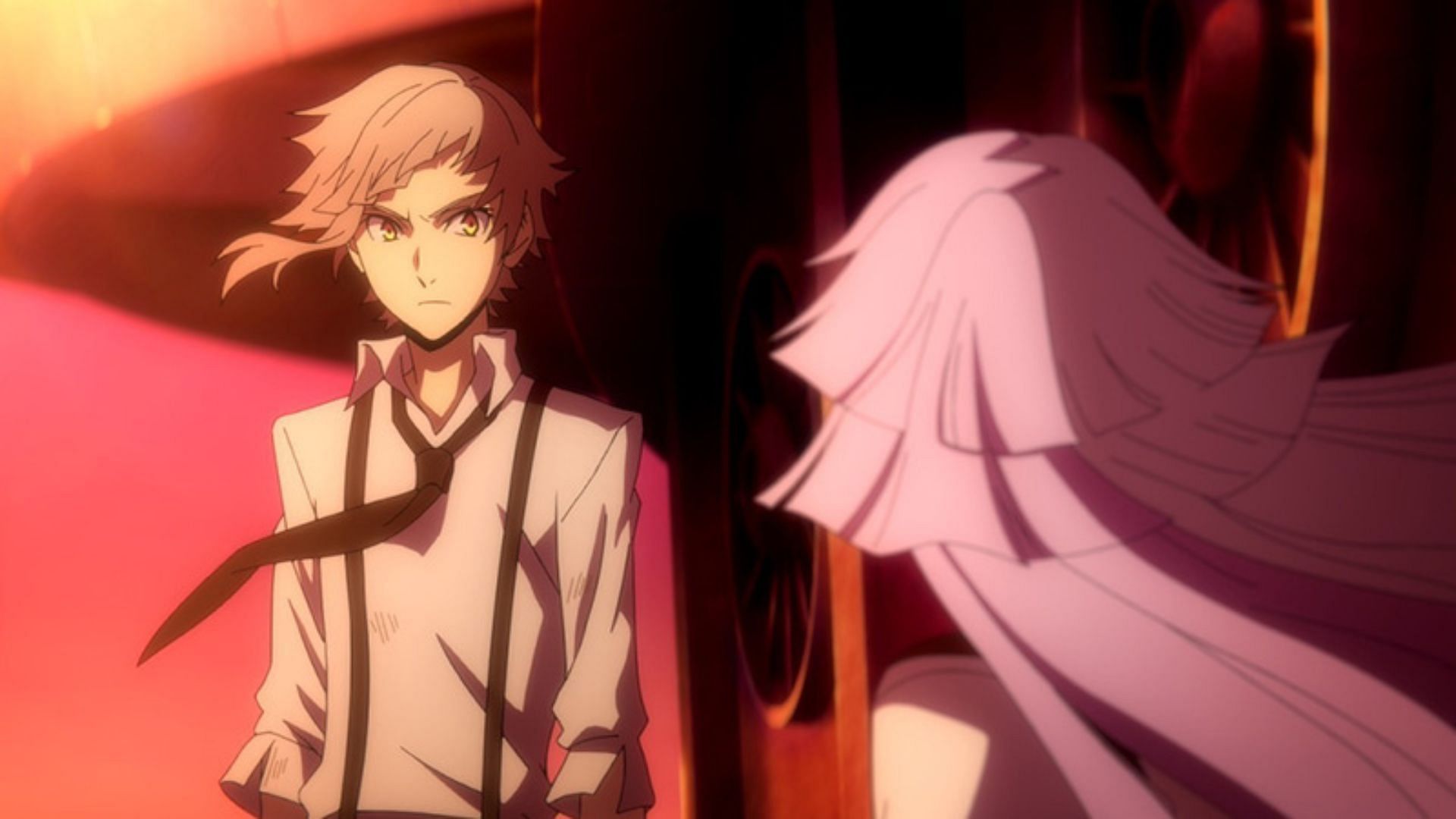 Season 4 of BSD not only managed the difficult task of surpassing season 3 before it, but it also gave a whole new wave of hype to the series. The season ended on a cliffhanger so we always knew that a sequel was abound sooner or later. So here we are with season 5 and I cannot wait to see it.
Horimiya Piece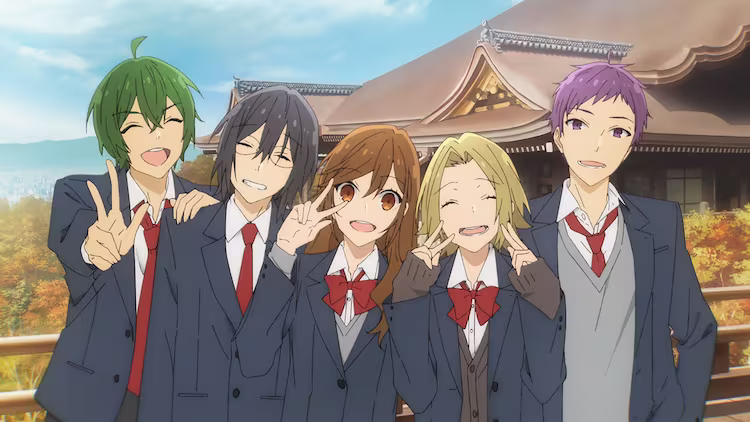 I have talked about this anime a lot. I am so happy that we are getting more Horimiy content. Colver Works probably realized just how famous the series was even today and want to capitalize on that. And you know what? I am all for it. Horimiya is still one of my top 5 romance anime of all time and I cannot wait to see more of it. Yes, I have read the manga but the anime hits different because of how well Clover Works made it.
Mushoku Tensei Season 2
Oh yeah, the 2nd arc of Mushoku Tensei is just a month away now. I am so excited to see this arc in animation. After the shocking ending of the first season, people will be surprised to see the shift in this season for sure. A lot of amazing stuff awaits in this arc and there is also a surprise reunion which I will not spoil.
Jujutsu Kaisen Season 2
A season wouldn't be complete without a high-profile Mappa anime, am I right? All I'll say is, don't completely bite into the marketing material for this season. As I am sure you can infer from Season 1, it won't be the wholesome SoL anime it looks like on the surface, Also please watch Jujutsu Kaisen 0 before Summer 2023 as that movie will provide quite a bit of context for upcoming events.
What wins over Jujutsu Kaisen though, you may ask. For me, the answer is simple
Bleach TYBW Part 2
Man, I cannot believe that we're already getting the 2nd part of the TYBW anime. There was a time when even hoping for this arc to get an anime was inhaling massive amounts of cope. No more though. And the quality of the adaptation it has received is so good too. With the adaptation quality being this good and Kubo promising a whole new fight, for me personally, it is hard to beat Bleach TYBW for the most hype anime of Summer 2023.
Conclusion
So, that was a long one. Thank you for sticking with me through this long article. Of course, these are all my personal picks. So please let me know if there is some anime I missed that I should keep an eye out for. With that said, I will take my leave here. See ya!
Also, check out my mid-season review for Oshi no Ko right here! I'm sure you will enjoy it~