Ao Ashi, Manga Recommendation of the Week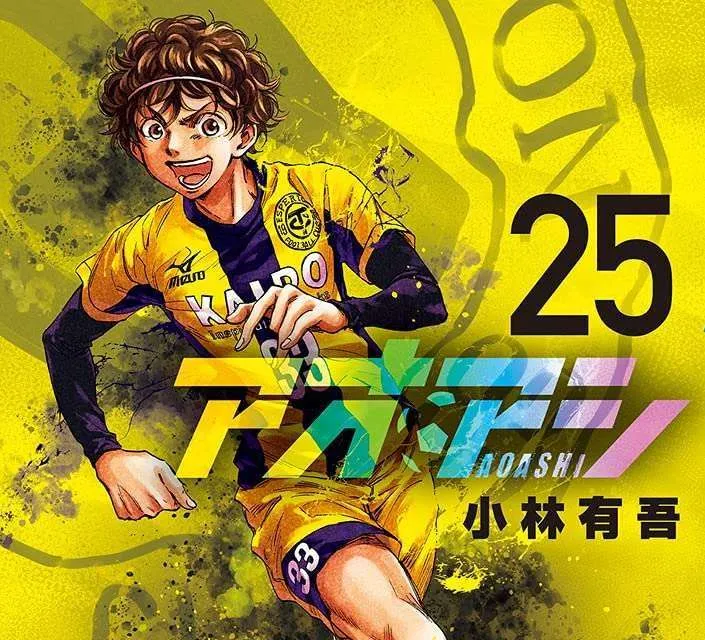 So this is one of those rare instances where I've read the manga but not checked out the anime for whatever reason. But I've made it quite clear in the past that I do have a soft spot for good sports mangas. Ao Ashi really landed in that spot quite easily. I mean, it has everything I like about sports mangas and more. So suffice to say, it is a series I thoroughly enjoyed.
Welcome back to another edition of our manga recommendation series. This week we are talking about Ao Ashi. A manga I found out about rather randomly but ended up loving it. Seriously, there is a lot to love here, it does have some issues but it is an enjoyable series. So let's get started right away.

Introduction
Ao Ashi is written and illustrated by Ueno Naohiko and Kobayashi Yuugo. It began its serialization on 5 January 2015 in the Big Comic Spirits. It is currently ongoing as you might have guessed. Of course, Ao Ashi is a seinen sports manga and it has an anime adaptation that came out in the spring season and it is 24 episodes long. I have heard good things about it so you can check that out as well.
Plot
So, Ao Ashi follows the titular Ashito. He is the star player of his local football team and is known for his unpredictable/self-centered play style. He basically solo carries his team but he is also a hothead. So when he gets into a fight with an opponent, he is disqualified and his team soon loses the tournament without him. Eventually, Ashito is approached by Tatsuya Fukuda a famous coach who takes him on tryouts in Tokyo.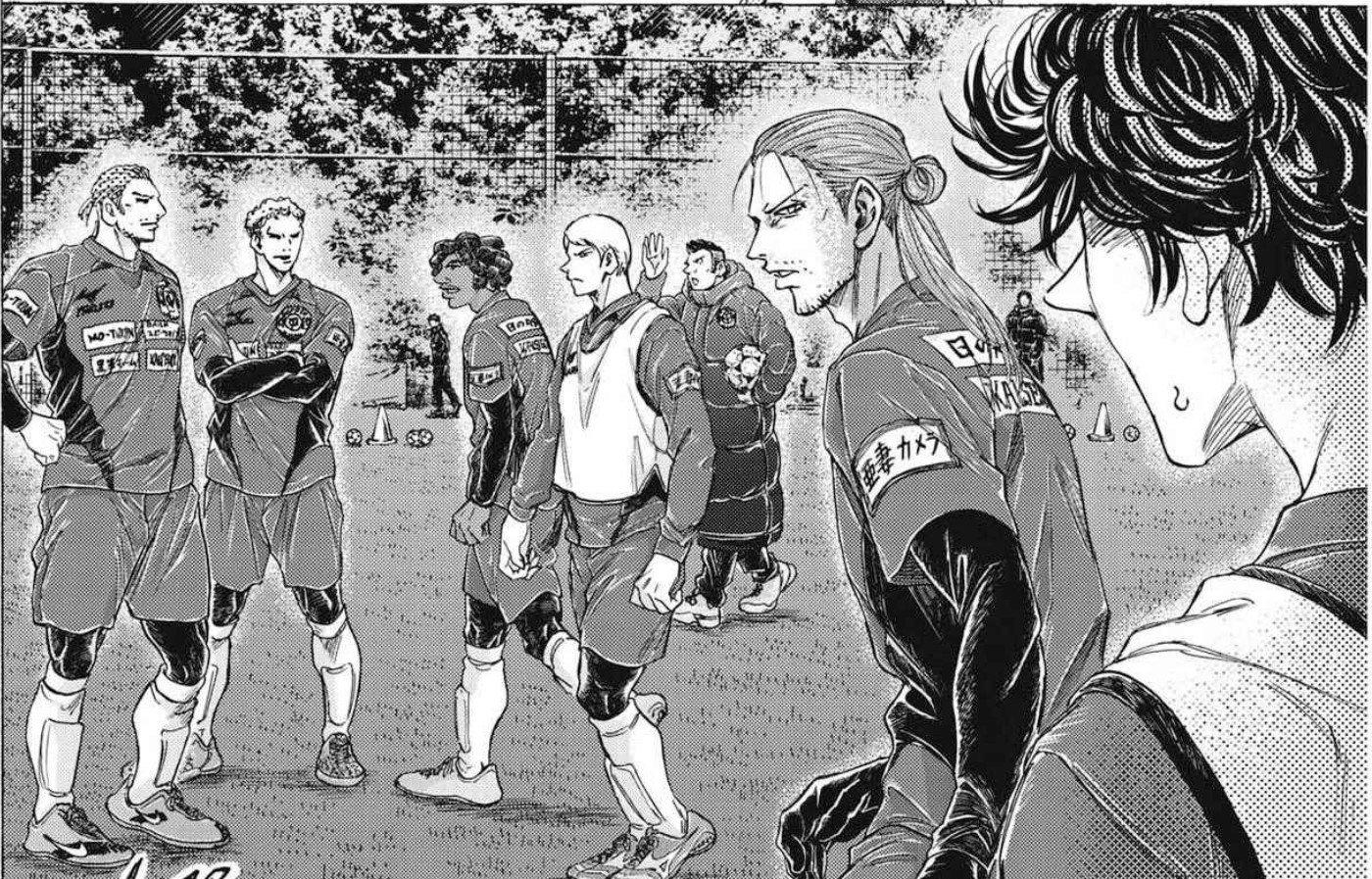 Pretty standard plot for a sports anime right? The plot isn't exactly the strong point of any sports anime/mangas, you pretty much know what to expect. Ao Ashi falls in the same category. One thing I'll say is you never get bored of the plot even though you know what's to come. That is all a sports anime needs. Because the show is truly carried by
Characters
Now, this is the place where Ao Ashi truly becomes good. There is a lot of character development for all kinds of characters in this series. As you may expect, Ashito really gets the most character development of all. He goes from being an angry brat to a truly likable character. Aside from him, I also really like Fukuda and Hana. They really do support Ashito a lot in his growth.

Art
Ao Ashi has some really good art. The matches feel fast and full of action. Showing movement in a sports manga is the most important aspect of the art. And this manga really achieves that pretty well. Also a special shout-out to the character design. I really like it.
Why should you read Ao Ashi?
Quick pointers on why you should check out this manga:
Good plot
Well-paced
Great characters
Awesome art

Conclusion
Well, that will be all for now. Let me know what you guys think in the comments. Ao Ashi is a really cool manga and you should definitely check it out. With that said though, I will take my leave here. We have some cool stuff coming next week onwards so look forward to that. See ya!!