Awesome Levi Sketch! Anime Art of the Week!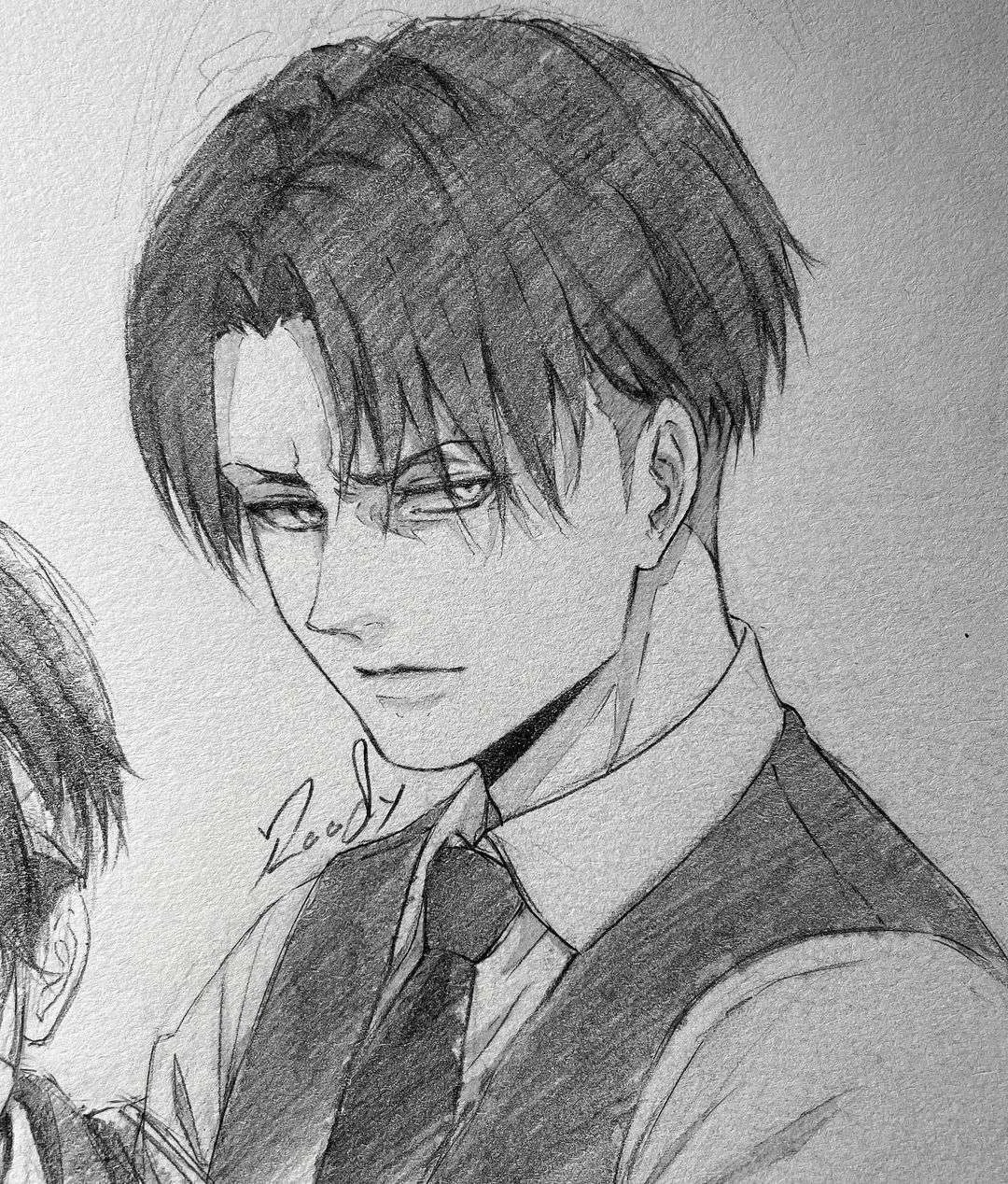 We are once again back with 5 more pieces of art that caught our eyes this week! Artists work hard every day to put out some really good stuff for us to see. And this is our way of appreciating them back. Of course, I had to pick one art for the keyword/thumbnail as always but that does not mean that the other ones aren't good. I simply went with the Levi sketch because it has multiple images I can use.
So welcome back to our anime art of the week series! As always, the art you see here is based on IG. You will find the name of the artist right after the entry title and clicking the images will take you to the original posts. If you want your favorite artist to be featured in one of these, please let me know in the comments. That's enough babbling for now, let's get started with the art already.
Deku ready for Talk-no-Jutsu (MHA)
by: @vera.art0
This sketch looks pretty cool. The artist even shows the step-by-step process of he drew this. I particularly like the expression on Deku's face. He knows what he has to do and is prepared to do so. It literally makes me think that he'll go do the good old talk-no-jutsu after an intense fight. Pretty crazy how the artist is able to convey so much emotion through a simple sketch.
Denji Ripped Art (CSM)
by: @lainahs.art
This is some next-level stuff man. I didn't like getting seeing the first art ripped in half because it was so good, but when I saw what the artist did with it, my mind was blown. I've seen half-half art pieces before but I don't think I've seen anyone else do it in this way. Quite creative and the end effect it gives is pretty cool. Check out the original post here, since I cannot link videos (working on a way to embed them).
Beautiful Dazai Sketch (Bungo Stray Dogs)
by: @siksketch
Good old Siksketch man. I've been following this guy since he was very small. I've been seeing this guy grow since he had 10-15k followers. And even to this day, his work never ceases to amaze me. This sketch captures the typical "Dazai" expression so well. The tired look in the eyes, the slight smile, and of course, the bandages. I love this piece.
Cute Asuna (SAO)
by: @dhonis_arts_
I have just one word for this piece…"wow". Holy shit, the coloring on this piece is awesome. The vibe and the expression, the outfit, and the background are all so beautifully done. The shine on the eyes always gets me, man. It is simply beautiful; this is how you use copics.
Levi Season 1 vs. Season 5 (Attack on Titan)
by: @siksketch
The caption says it all in this image "he has been through a lot". Poor Levi has seen a lot of shit over the years. He's been carrying a lot on his small shoulders. And that fight with Zeke pretty much left him in shambles, literally. Wish we could've seen him in action one more time but at least he's alive.
Conclusion
Well, that is all for now. Let me know what you guys think in the comments. Please go and show some love to the artists, they work hard for us, and this is the least we can do in return. With that said, I will take my leave here. See ya!!