Blue Orchestra, Anime Recommendation of the Week!
Key points for Anime Recommendation – Blue Orchestra:

Blue Orchestra weaves a standard premise into an engaging narrative, skillfully tying character backstories to the overall plot, creating a well-paced and enjoyable story.
The characters in Blue Orchestra defy stereotypes, with notable examples like Akine, who goes beyond the typical tsundere trope. Hajime's significant character development adds depth to the storytelling.
While the animation quality varies, notably improving in the latter half, the show's soundtrack stands out. The use of classical music enhances key scenes, contributing to an overall immersive experience.
I finally decided to check this anime out now that it is finished airing. I heard a good bit of positive buzz about it and it is on a theme that I personally like, music. So yes, I finally watched Blue Orchestra, and I quite like it. That is why I picked it for this week's anime recommendation.
It is nice to finally find another anime based on classical music. And even the music aside, the show features some pretty well-written characters and a decent story. The animations struggle a bit at times, especially in the earlier episodes but they improve over time; noticeably so in the latter half of the show.
So welcome back to another edition of our anime recommendation series. This week we are talking about Blue Orchestra!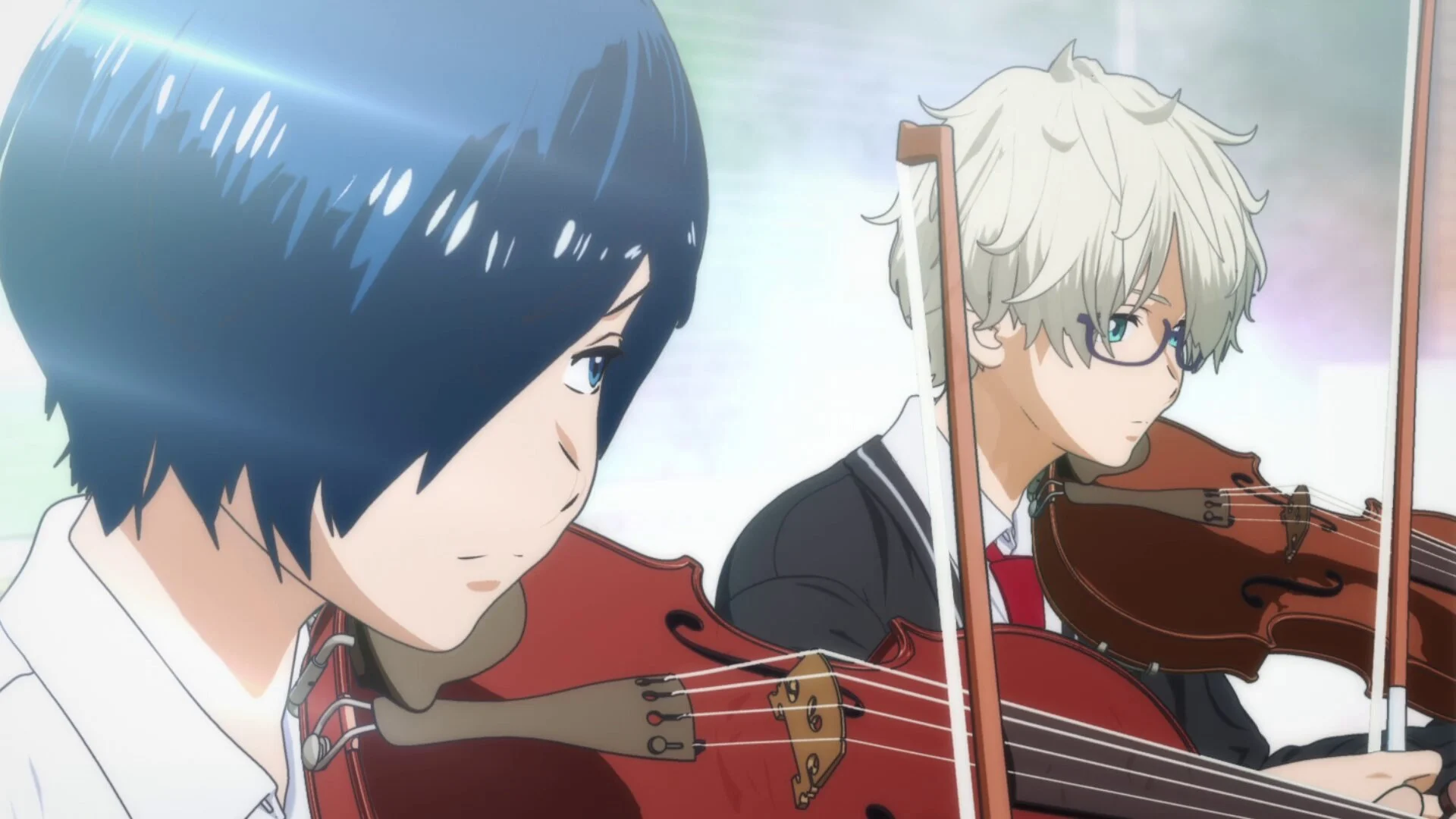 Introduction
Blue Orchestra or Ao no Orchestra is based on the manga of the same name Akui Makoto. The manga has been serialized in the Ura Sunday magazine in April 2017. As for the anime, it is made by Nippon Animation. It currently has 1 season of 24 episodes, which recently finished airing, and a 2nd season is confirmed to be in production.
Plot
Our MC, Hajime Aono is the son of the famous violinist, Ryuuji Aono. He gave up on playing violin after his father was involved in a scandal that led to the public and media harassing him and his mother. Now in the final year of his middle school, he has no plans for the future. But with the help of Ritsuka Akine and a teacher, his desire to play again is reawakened. To that end, he joins the high school famous for its orchestra club, Umimaku.
While the plot sounds pretty standard on the surface, it is executed really well. I love how the plot ties greatly into character development and to the characters in general. We get the backstories for characters at perfect moments; the show is paced really well in general. Also, I like the use of real-world locations for the setting of the show.
Characters
The character writing in this show is really good. For example, I thought Akine would be another tsundere stereotype but no, her character has so much more than just that. Hajime himself gets so much character development just in the first few episodes, it is fun to watch his journey. They combined with side characters like Saki, Haru, Yamada, and Harada-senpai make this show fun.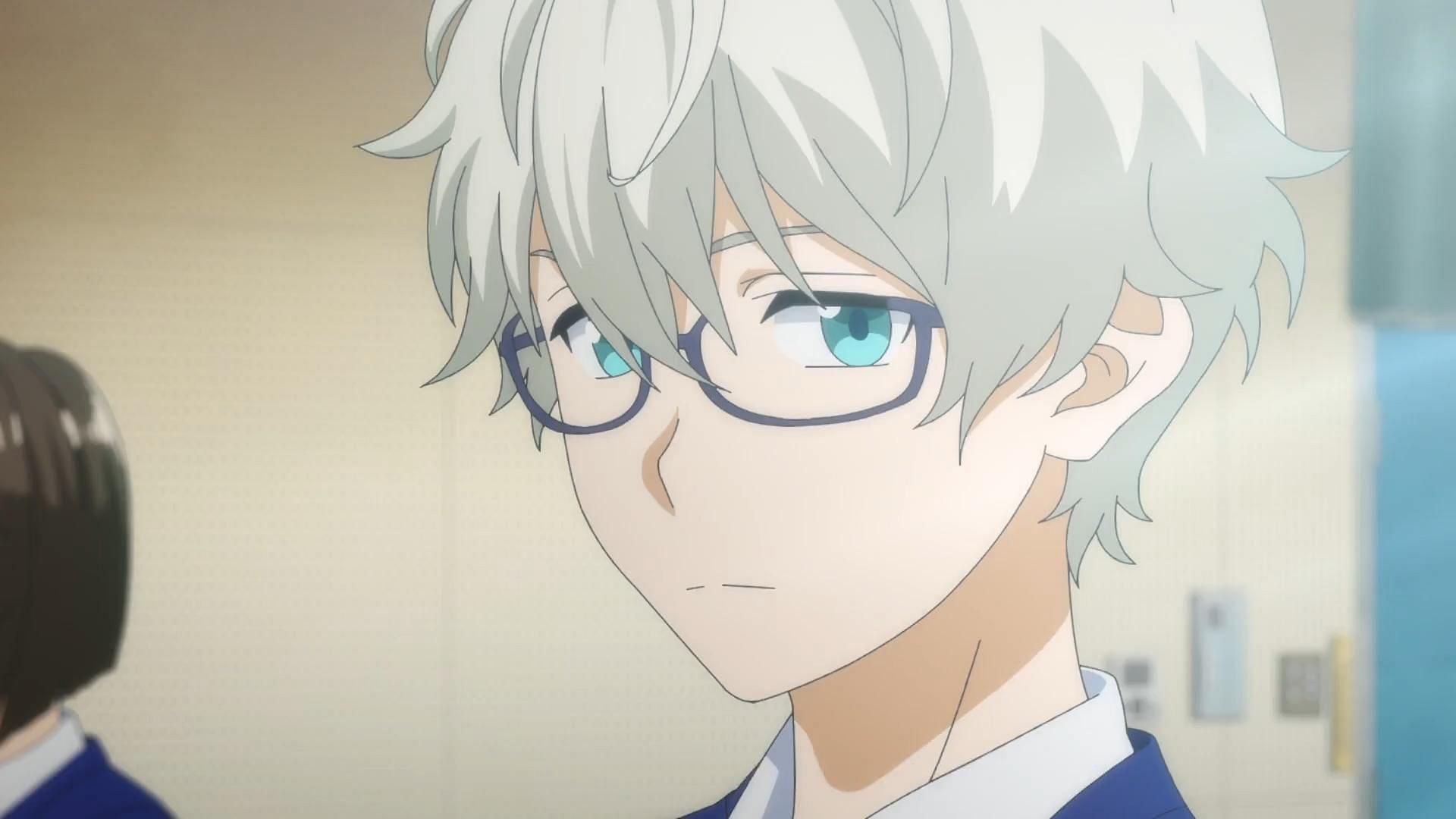 Animations and Soundtracks
As I mentioned earlier, the animations in Blue Orchestra are pretty inconsistent. This is very noticeable in the first half of the show. In the second half, the animations do improve quite a bit though. In the 2nd half, my only complaint is the use of CGI. The CGI in this show is pretty bad, it just looks off. As for the soundtracks, you can imagine. The show is about music and classical music is used to great effect in certain scenes, so awesome soundtrack in general.
Why should you watch Blue Orchestra?
Good plot
Great pacing
Great characters
Some great music
That is all for now!
Bleu Orchestra turned out to be way more fun than I expected and I am glad that I picked it up. Looking forward to watching Season 2 now, whenever it comes out. Let me know what you think in the comments, I will take my leave here. See ya!
Also, check out my thoughts on Spy x Family II so far here!