'Bubble' Movie Release Date Confirmed!
Bubble is an upcoming original movie by WIT Studio. I normally wouldn't have paid any mind to it but, this movie's staff is fooking full of big names. You have Takeshi Ohbata from Death Note designing the characters, Gen Urobuchi from Fate/Zero, and Madoka as the scriptwriter. Not only those two but also Attack on Titan's director Tetsuro Araki and the best anime music director, Hiroyuki Sawano as well. Those are 4 huge reasons to keep this movie on your radar.
If it wasn't clear already, Bubble is WIT Studio's next Vivy. Huge budget, god-tier staff, and very interesting concept. Even one of those 4 people would have been enough to convince me but, WIT took all 4 of them. I am of course very much looking forward to this movie. But I am jumping the gun a little bit.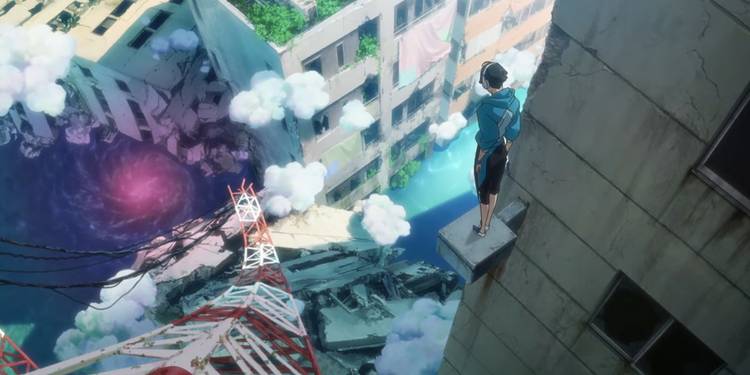 This article continues our series of articles about spring 2022 since Bubble is also coming this spring. We talked about Shield Hero Season 2 last week; now we have this. So let's dive in.
Bubble: Release Date and Other Details
The official website of Bubble revealed the release date, main cast, first trailer, and a bunch of other deatils this Tuesday (28th February). The movie is coming out on Netflix on 28th April and then it will be released in Japanese theatres on 13th May. Aside from that, you can check out the trailer here (if the embed died); it looks so colorful. WIT going all-in on this one.
Now if you thought Bubble's staff wasn't star-studded enough, listen to this: Bubble's opening theme "Bubble feat. Uta" will be performed by Eve! Yes, the guy who gave us the awesome Jujutsu Kaisen opening. Uta's VA, another singer by the name of Riria will be performing the ending theme of the movie. Now Sawano with Eve makes for a deadly combination man. I am hyped.
Expectations
No copium this time. Bubble is going to be good. Just go and watch that trailer guys, you will know what I mean. I really like the setting and concept of this movie. Even if the story ends up being bad, this movie will still be very pleasing to the eyes and ears. I'm gonna go out on a whim and say that this movie has the full potential of being one of the best things out of 2022. That is saying something because just look at the anime we have lined up for this year.
The trailer looks beautiful, the soundtrack is already so amazing. I mean you have 5 big-name people working on one movie by none other than WIT Studio. I have a few doubts but man, I really feel like this movie is gonna be great. I really can't wait to watch this. I hope it releases in my country too so that I can experience it in a theatre. I'm already a fan guys; help.
Conclusion
As you may have guessed, I am very excited about this movie. Let me know what you think down in the comments. I… I don't know what to say anymore. I will take my leave here. See ya! (TOO MUCH HYPE TO TAKE!!!)