Chihayafuru, Manga Recommendation of the Week!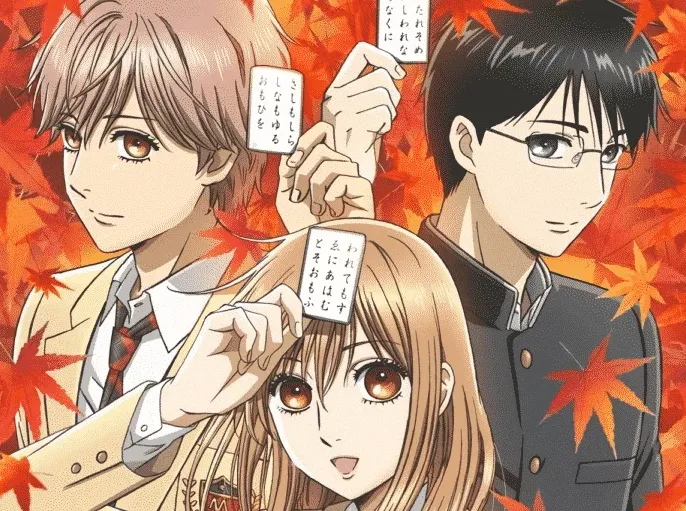 Key points for Manga Recommendation – Chihayafuru:

Chihayafuru features a compelling main trio with well-written and developed characters, making their journey in the world of Karuta relatable and enjoyable.
While some may find the art, especially the way faces are drawn, a bit quirky, it adds a unique flavor to the manga. The overall art, particularly the depiction of Kimonos, is visually appealing.
The announcement of a sequel manga adds an extra layer of excitement for readers, making it a great time to dive into Chihayafuru and experience the story's charm firsthand.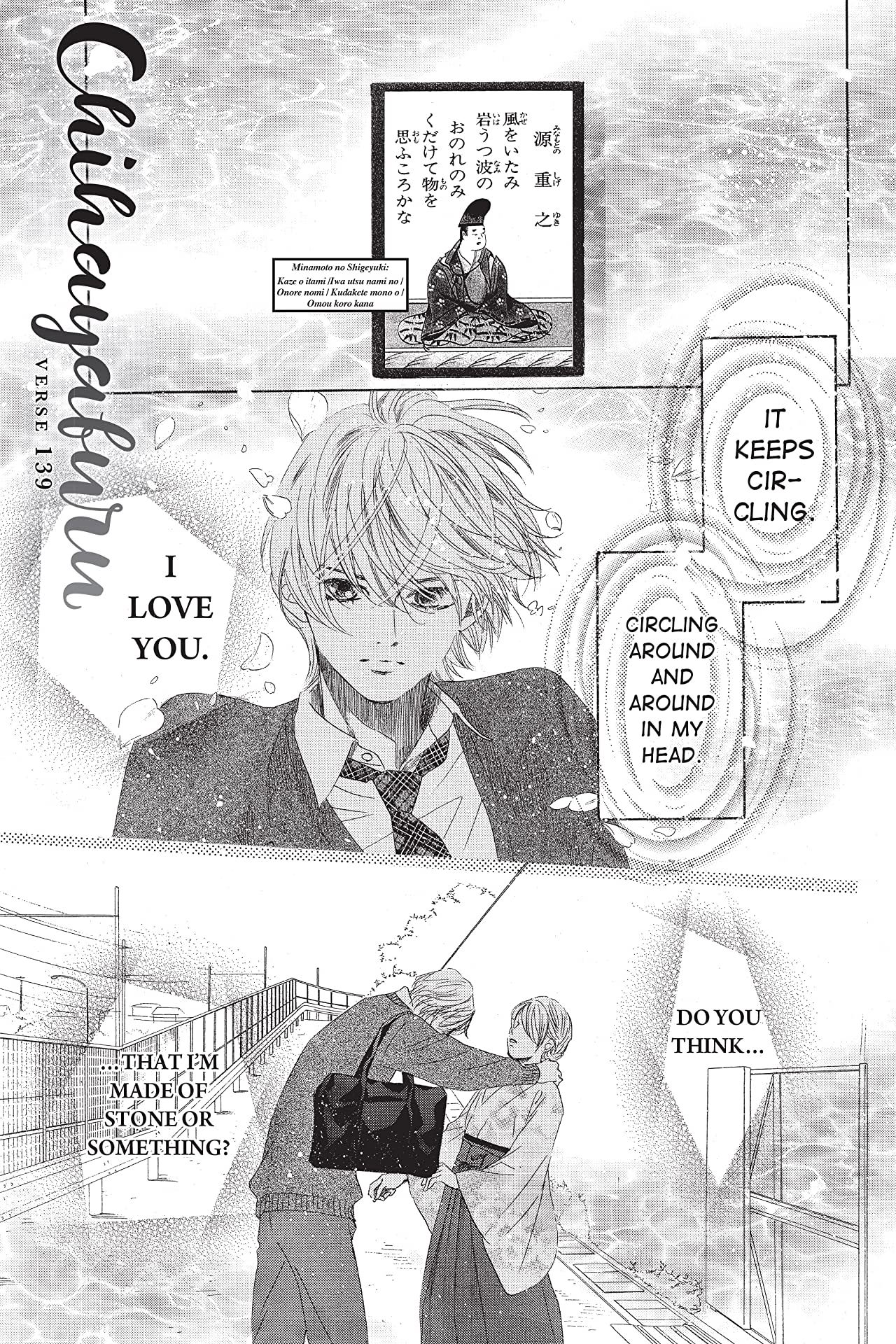 We recently talked about this manga as a sequel for it was recently announced. I had to give this week's manga recommendation slot to Chihayafuru because of the sequel news. Not only because I am excited about the sequel but also because it is a great time to check out this manga!
This manga is about a traditional Japanese game, Karuta and despite being structured like a regular sports/game anime, the focus on the characters and their development sets this one apart. Sure, the art will take some getting used to but the manga is awesome overall.
So welcome back to another edition of our manga recommendation series! This week we are talking about Chihayafuru! Let's get started.
Introduction
Chihayafuru is written and illustrated by Suetsugu Yuki. It was published in the Be-Love magazine from December 2007 to August 2022. It is 252 chapters or 50 volumes long. The series has 3 seasons of anime adaptations by Madhouse, they don't cover the entirety of the manga but they're there if you want to watch them. And recently, a sequel manga was also announced!
Plot
Chihaya Ayase has no dreams of her own and is considered inferior in every aspect to her sister. On the contrary, Taichi Mashima is gifted but is being crushed by the expectations of his mother. Both of their lives change for the good when they discover Karuta because of a guy called Arata Wataya. His competitiveness when it comes to the game rubs off on them and the series pretty much revolves around the lives of these 3 and their desire to beat each other at Karuta.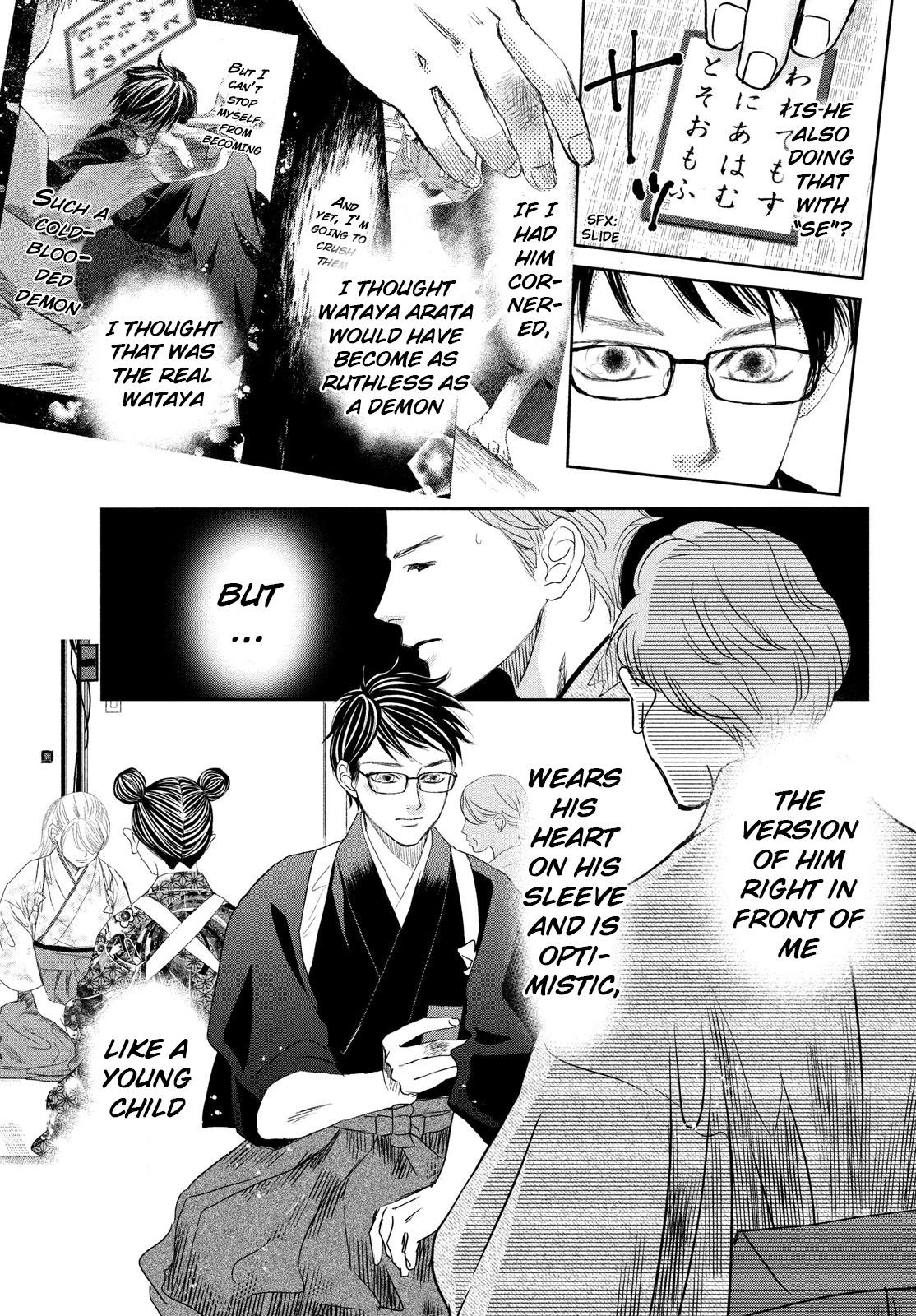 Simple and straightforward plot. But it works because of how committed it is to the game and giving characters the room to grow. The plot itself isn't full of surprises or anything but it still manages to be compelling because of good pacing and its commitment to the characters and the game.
Characters
Speaking of, this manga has some amazing characters. The main trio is obviously the focus, they get the most backstory and character development. Their thoughts are always made clear to us and you can really feel what they are going through at all times. They're really well-written and developed. The main trio is complimented nicely by the decent cast of side characters as well.
Art
Yeah, I know a lot of people aren't gonna like the art in this manga. It is not even the art in general, just the way the author draws faces is a little quirky. Other than that, the art in Chihayafuru is fine; good even because the Kimonos look really pretty. I don't mind that, personally because that little bit of quirkiness adds a little unique flavor to the art.
Why should you read Chihayafuru?
Good plot
Great pacing
Great character development
Sequel coming soon
That is all for now!
So yeah, that about does it for now. Chihayafuru is awesome and I highly recommend checking it out. With that said, I will take my leave here. See ya!
Also, speaking of, check out the details about the Chihayafuru sequel manga here!