Clover, Manga Recommendation of the Week
Key takeaways from Manga Recommendation – Clover

CLAMP's manga "Clover" offers a distinct fairytale-like feel with a twist that reflects our reality.
The manga features a decent plot, great character development, and impressive artwork, showcasing CLAMP's signature style.
"Clover" serves as a great introduction to CLAMP's writing and is a must-read for fans of their unique storytelling and artistry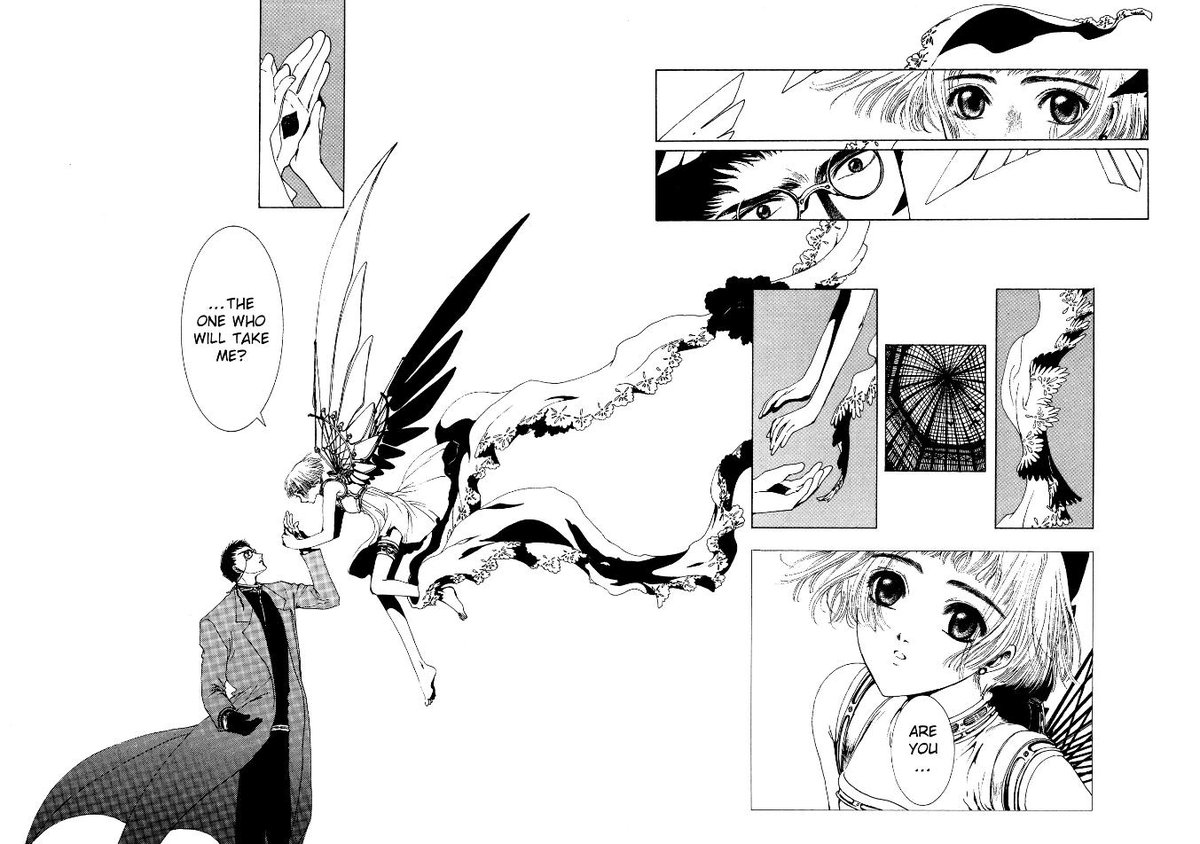 You may not have heard of CLAMP unless you are deep into mangas. CLAMP is a group of 4 female mangakas active since the mid-80s. Even if you haven't read one of their mangas, you most definitely have seen their illustrations somewhere as they have made character designs for popular animes like Code Geass.
CLAMP have this very distinct fairytale-like feel to their mangas. And these are usually twisted in some way to reflect our reality. Clover is no different.
So welcome back to another edition of our manga recommendation series. This week we are talking about Clover. Not Black Clover, just Clover.
Introduction
Clover is written and illustrated by CLAMP, as you might have guessed from the intro. It came out back in 1997 and ran till 1999. It was serialized in the Amie Magazine. The manga is rather short at just 4 volumes or 20 chapters. It does not have a proper anime adaptation, just a musical from Madhouse.
Plot
A soldier just retired from the army and now wants to spend the rest of his life as a civilian. But, Kazuhiko's civilian life is cut short as he is called back for a special mission. He is asked to deliver a mysterious little girl called Suu. The mission has red flags all over it as not only is their transport intercepted, the person going after Suu looks eerily similar to Kazuhiko himself.
A pretty straightforward plot, right? It is not the most unique or different thing out there. Even CLAMP themselves have done better work. But this manga is a great introduction to CLAMP and their style of writing. You can see the fairytale influences in the plot and the cliffhanger ending leaves the series open to interpretation which I really do like. Yes, there were supposed to be more volumes to complete the story but, it feels good as is in my opinion.
Characters
Clover doesn't have that many characters. Everything that happens revolves around Kazuhiko, Suu, and Bols. Their background is really well done which leads to some great character moments among them. Kazuhiko recollecting what he knows about Suu as they eventually open up to each other is really well done.
Art
CLAMP have had amazing art ever since they came out. And once again, their art is very reminiscent of the twisted fairytale-type storytelling they are famous for. So that adds another layer of depth to their stories. Every character is drawn in this fantastical way but there are always darker tones to them. This looks really cool.
Why should you read Clover?
Quick pointers on why you should read this manga:
Decent plot
Great characters
Awesome art
Conclusion
That is it for now. Let me know what you guys think in the comments. Clover is a really fun-to-read manga and CLAMP deserves way more recognition than they get. With that said, I will take my leave here. See ya!!
Also, check out this week's anime recommendation here!