Demon Slayer: Yuukaku-hen Review – So Much More than We Expected
So Demon Slayer Entertainment District-arc is ending in a few days with a 45-minute special episode. But the major part of the season is over so this is a good time for a review. It has been quite a ride honestly. I really thought we'd have a little break after the insanity of the Mugen Train arc but no, the series just keeps giving us more and more. I also like how UFOTable is doing shorter seasons and instead focusing on the quality.
So well, here is my review of the Demon Slayer Entertainment District arc. There will be very minor spoilers ahead. Very minor ones but still, consider yourselves warned. With that out of the way, let's dive right into the review.
Plot
Demon Slayer Entertainment District arc follows a similar pattern to the Mugen Train arc. Tanjiro and the gang agree to help the Sound Hashira, Tengen Uzui to find his wives and exterminate the demon hiding in the Entertainment District. The only difference here is that the demon is in hiding for much longer than the Mugen Train arc. So, there is this whole another layer of searching for the demon added to the mix. In the end, though, it comes to all-out fighting but this is Shonen anime so that's to be expected.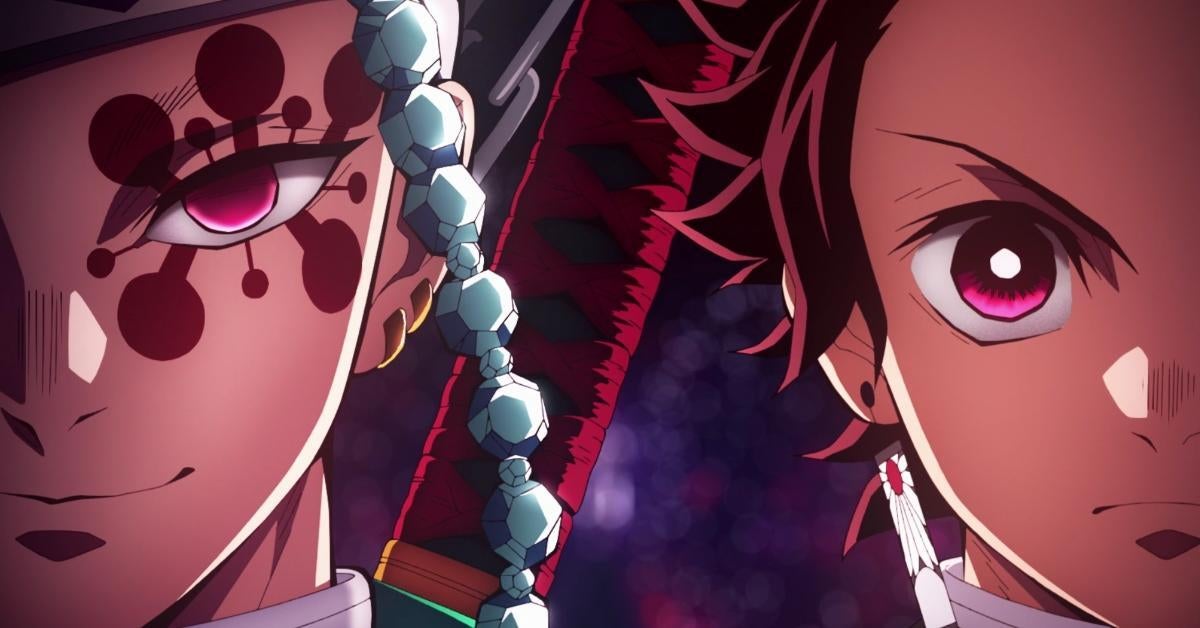 Demon Slayer's strong point has never been its plot if I'm completely honest but, this arc has a lot of surprises up its sleeves. Some of the twists are kind of expected but, some of them did surprise me. The whole investigation part of the arc was pretty intriguing. Demon Slayer being Demon Slayer, it really does a great job of keeping you on the edge at every moment. UFOTable also nailed the cliffhanger endings hard.
Characters
So it is kind of hard to accept another Hashira after seeing someone as charismatic as Rengoku. But, this arc does a great job of expanding Tengen's character and making him likable. You may think you'd never like someone as quirky as Tengen, watch the full anime, and then come back. Not to mention, Tengen is a complete chad; I never thought handling 3 wives at once would be possible but, he does it. This is the part where Demon Slayer truly shines.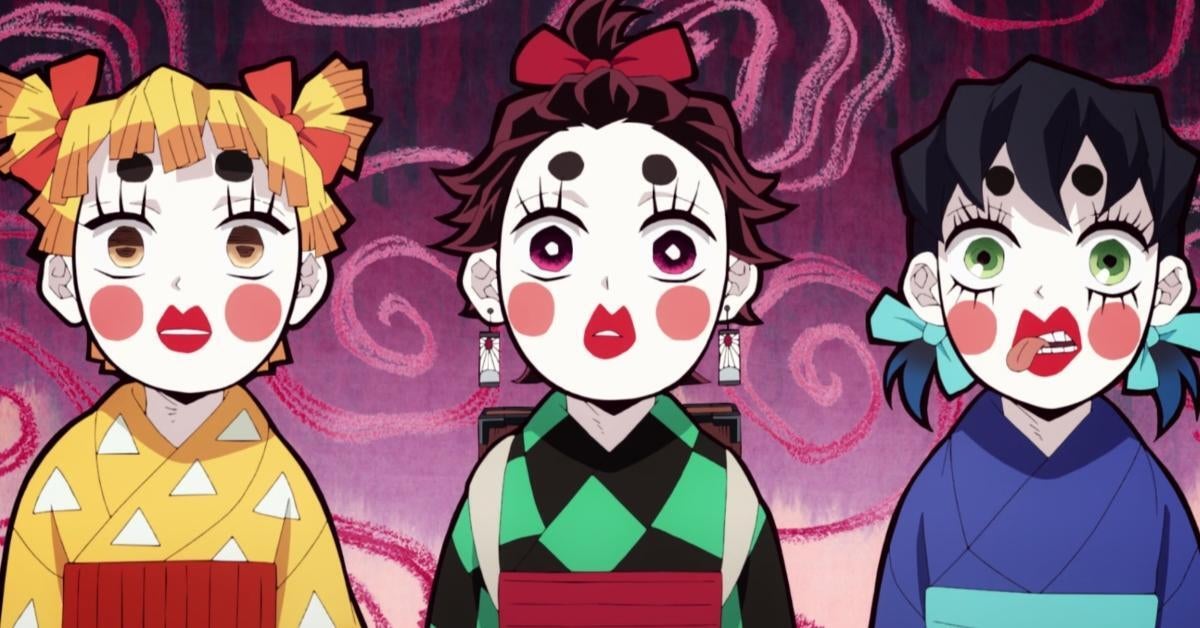 Aside from that, of course, Tanjiro and the gang also received some character development. Tanjiro and Nezuko got the major portion of it. It was awesome to see them crack back to back when fighting. Tanjiro is more determined than ever now.
Animations and Soundtracks
I feel like I can just say Demon Slayer's and UFOTable's names again and again in this section and you'd get my point. I mean it is UFOTable we are talking about and they went above and beyond for episode 10 man. Episode 10 came out the same day as "The Rumbling" episode so we got to both Mappa and UFOTable blowing away their budgets on the same day! But yeah, the animations are as beautiful as always. The Entertainment District setting really looked good with these animations.
As for the soundtracks, the BGM gets regular upgrades through the seasons man. Didn't find anything as good as this but, they were still awesome. They even brought another one of my favorite artists, Aimer to perform the opening and ending themes. Aimer delivered as always man. In fact, I was listening to the opening while writing this article.

Conclusion
Here are my final scores for the Demon Slayer Entertainment District arc:
Plot – 8/10
Characters – 8/10
Animations – 11/10
Soundtracks – 10/10
Enjoyment – 10/10
UFOTable Banzai! – 10/10
Overall – 9/10
Well, that's it for now. Let me know your thoughts down in the comments. We will probably see a new season announcement very soon and of course, I'll be sure to cover it. With that said though, I will take my leave here. See ya!