Don't Sleep on Insomniacs After School!
Key takeaways from Insomniacs After School mid-season review:

"Insomniacs After School" is an anime about two insomniacs who find solace in the closed observatory at their school and strive to revive the astronomy club to use it as their own personal haven.
The strong drive and character development of the male protagonist, Ganta, make the plot engaging and relatable to viewers who struggle with insomnia.
The author highly recommends this anime and gives it a solid 8/10 rating, with the only criticism being a desire for more character development for the female protagonist, Isaki.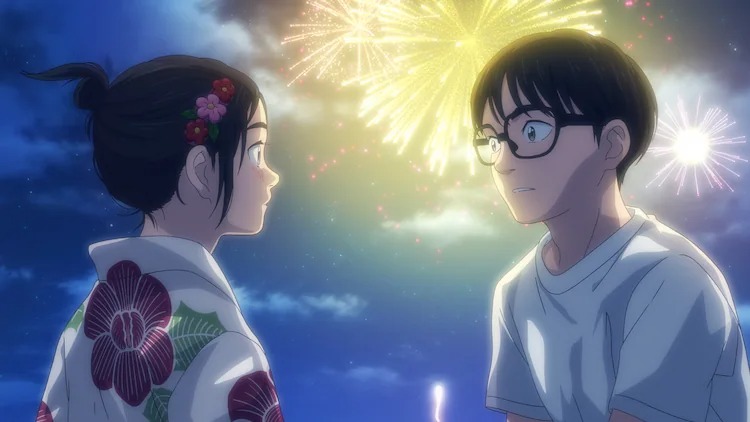 I am really sorry for the terrible sleep joke in the title. That was not my intention, it just happened with the flow. But honestly speaking, this anime is way better than my expectations. I did not plan on watching it right now, I was going to save it for after the end of the season. But, I saw some stuff and couldn't resist anymore. Insomniacs After School is amazing.
So welcome back to another one of my mid-season reviews. Today I will be talking about Insomniacs After School. And please don't sleep on this anime (no pun intended) as it is so much better than an average rom-com. I have watched episode 4 yet and I am really happy with the series so far. Let's talk about it
What do I think about Insomniacs After School?
So this anime starts off simple. It is a story about 2 insomniacs who struggle with their everyday life as they feel really sleepy in the afternoon. Their school though has an observatory that is closed down due to bad rumors and is being used as a 'store room'. The female MC finds it as a good place to sleep and the male MC joins her soon after. Soon though, it changes into an effort to revive the astronomy club just so that they could have the observatory to themselves.
This gives this anime a very strong drive. This drive really makes the plot flow and it keeps you invested. The male MC, Ganta got some really good character development thanks to this. He showed some serious resolve in trying to protect the observatory. To him, the place has quickly become a safe haven where he can be at peace with himself without really bothering anyone.
I really like this type of character writing and plot. It is very moving in a way and very relatable to people like me, who have trouble sleeping at night. My case is not as severe but I think most of us do have at least some extent of insomnia. So this plot feels hits very close to the heart for me, I'd like to see more character development for Isaki in the future but other than that, I think this is a really good anime.
Conclusion
That is it for now. Let me know what you guys think in the comments below. For me personally, Insomniacs After School is a really good anime and it gets a solid 8/10, With that being said, I will take my leave here. See ya!