Dr. Stone New World Part 2 Announced!
Key takeaways from Dr. Stone New World Part 2 news:

Dr. Stone New World Part 2 is set to release in the fall of 2023, continuing the Treasure Island arc from Part 1.
No new trailers or details have been revealed yet, but they are expected to be released in the coming weeks.
The split-cour format allows for better production quality, and fans can anticipate exciting developments and revelations in the second half of the season.
Now, Dr. Stone is a series that started off strong but lost its footing somewhere in the middle. But the series came back with a bang in New World. The Treasure Island arc and the build-up to that is great. The ending of Part 1 brought with it the announcement of Dr. Stone New World Part 2.
Part 2 looks the continue the Treasure Island arc and it is coming pretty soon as it is just the 2nd cour. I know a lot of people don't like these split-cour seasons but it is better to give the animators all the time they need, I feel like. With increasing production efforts, it is only fair that things will take more time.
But let's continue that later. Let's get over all the news first. So welcome back to another news article. Today let's talk about Dr. Stone New World.
What do we know about Dr. Stone New World Part 2?
The 11th and final episode of Dr. Stone New World Part 1 revealed that the 2nd part of the season is under production and will be coming soon. How soon? Well, Part 2 will be coming out in the fall 2023 season. That is sometime in the month of October, this year. That is all we got for now. No new trailers or anything like that have been revealed at the time of writing. But we should get them in a few weeks since Part 2 is not that far away.
Also, I think it is fair to assume that all the staff and cast members from Part 1 will be keeping their roles. A few staff members may change here and there but most likely, it'll largely stay the same. And of course, this season will also be made by TMS Entertainment once again, most probably.
With all that out of the way, let's move on to
What do I think?
I don't mind the split cour airing for an anime. If it means we will get a better show in the long run, sure, by all means, take all the time that you need. We often criticize Mappa for working on anime without any breaks, so we should appreciate a studio that knows when to take breaks.
All that aside, I know for a fact that the 2nd half of this season will be amazing. There is a lot of interesting stuff left in this arc and there are quite a few revelations waiting for us on the other side of this. So I really look forward to it.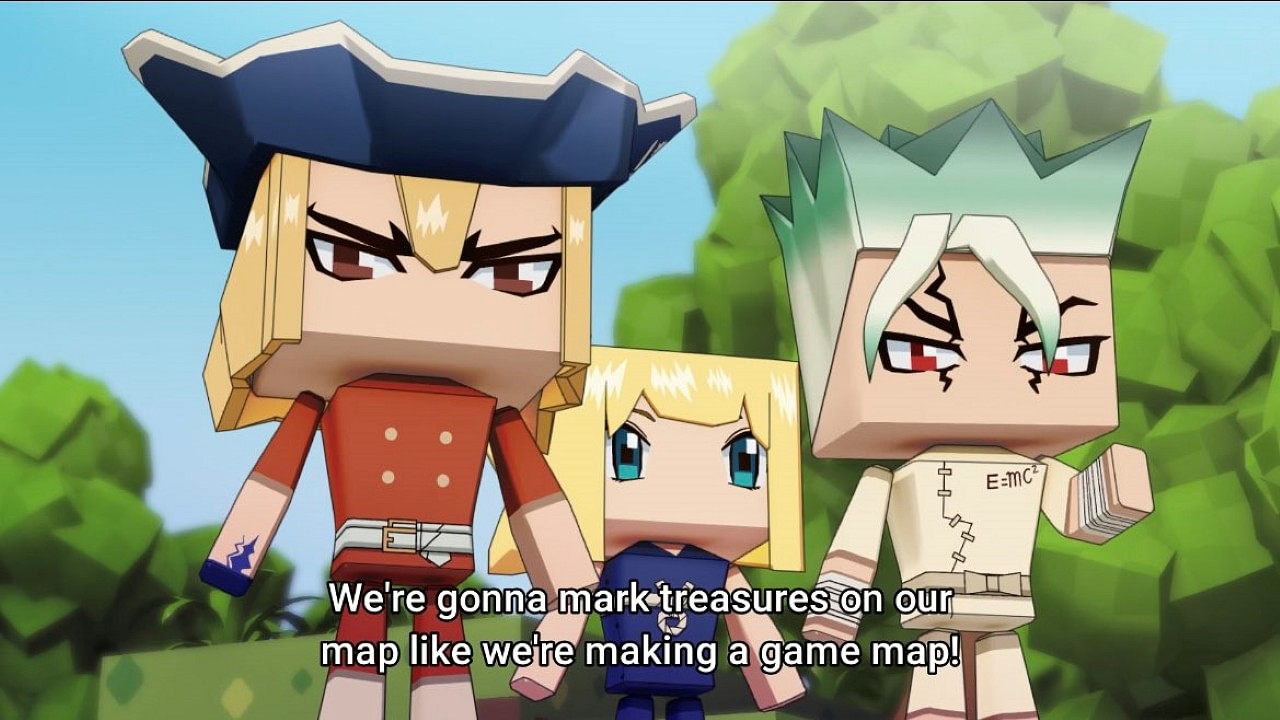 Conclusion
That is all for now. Let me know what you guys think in the comments. Dr. Stone New World Part 2 should be a pretty rad and I am pretty excited about it. With that said, I will take my leave here. See ya!
Also, check out the most popular upcoming anime according to MAL and my thoughts on them here!