Fuuto Tantei – Holy Hell This is Awesome!
So I started watching this anime after a friend of mine sent me a clip from it. I thought the animations and art style looked awesome and Tokime is really pretty so I decided to check it out. I had absolutely no idea that this anime was part of the Kamen Rider series. Now, I know what the Kamen Rider series is but, I never watched it. So apparently Fuuto Tantei is a sequel to Kamen Rider W. But don't worry you don't need to know any of that stuff to enjoy this anime. I don't know anything about Kamen Rider W and I still love this anime.
So well, I liked an anime and it is only 3 episodes in right now so let's do a first impressions type article for it. Fuuto Tantei is really awesome and I wanna bring more attention to this series. I am sure a lot of you guys will love it if you try it out. Let's start with a short introduction before getting into what I think about the series.

Introduction
Fuuto Tantei or Fuuto PI is based on the manga of the same name written by Sanjou Riku and illustrated by Satou Misaki. It is still ongoing and it started its serialization on 7th April 2017 in the Big Comic Spirits Magazine. As for the anime, it is being made by Studio Kai and it started airing on 1st August 2022. At the time of writing, 3 episodes have aired.
What do I think of Fuuto Tantei so far?
Now, count up your sins!
This has become a favorite line of mine. The way it is delivered and the atmosphere you hear it in is extremely well done. Just going by impressions here, you'd think that something related to Kamen Rider would feel childish as those kinds of series are generally aimed at kids but no. Fuuto Tantei is really impressive both in terms of the themes portrayed and the depth of the plot. I am not hating on Kamen Rider by calling it childish it is just that usually, it feels that way but, Fuuto Tantei has changed my mind about it.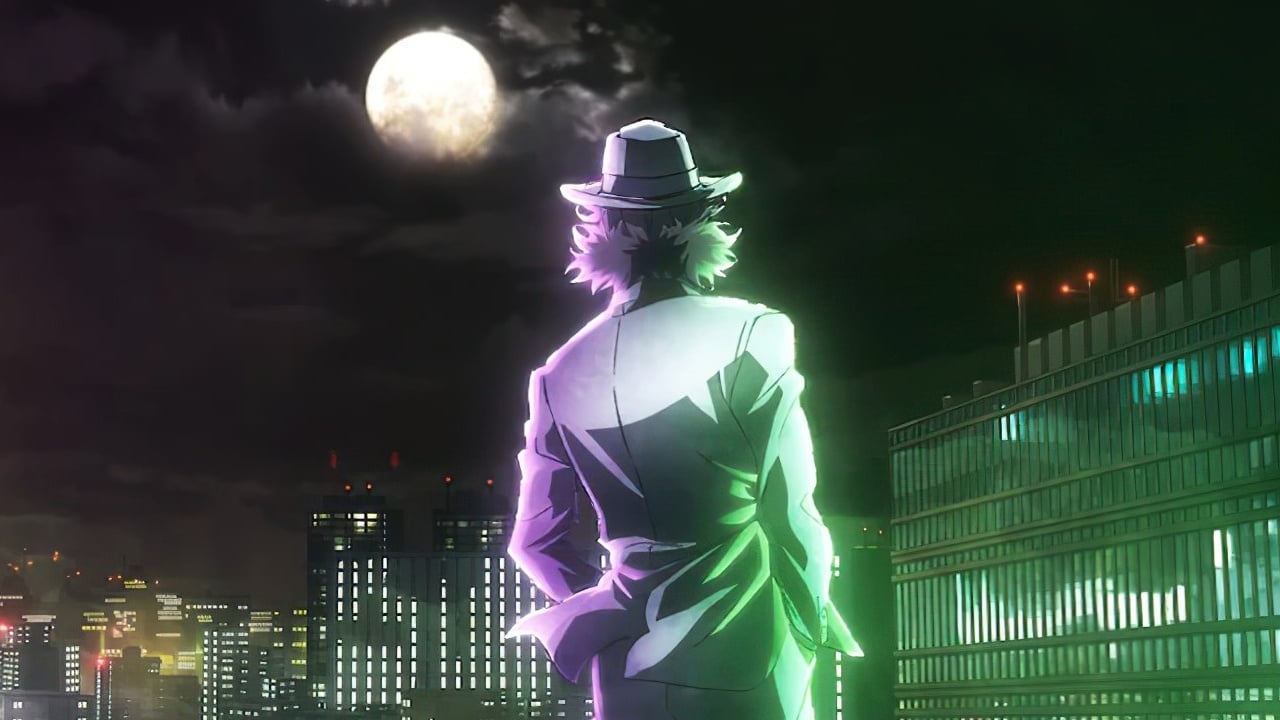 Easily the best parts of Fuuto Tantei for me are the aesthetics and the art style. I love how they went for a sci-fi setting and blended it in with the hard-boiled detective genre. The animations look amazing, everything from the cloth physics to the camera angles and direction is really well put together. Also, that one Henshin scene at the end of episode 2 is a masterwork in its own right. The build-up to it was awesome and they did not miss their chance.
And lastly, a special shout-out to the soundtracks. The OSTs and the opening and ending themes are awesome!
Good job Studio Kai! I really appreciate your efforts! Oh and new waifu for me! Tokime!! She's so pretty! You know I have a weakness for light-haired girls. I am past denying it.

Conclusion
Well, that is all for now. You guys should seriously go and check out Fuuto Tantei. It is an awesome series and the fact that people unknowledgeable about the Kamen Rider series can watch it is really nice. So yeah, let me know what you guys think and I'll take my leave here. See ya!!