Gintama Thorny Arc is Getting a Compilation Movie!
Key takeaways from GIntama Thorny Arc movie news:

I find it surprising and exciting that there's going to be a Gintama Thorny Arc compilation movie as part of the series' 20th-anniversary celebration.
I'm particularly thrilled about the prospect of new footage and enhanced animations in this movie, making it easier for fans like me to enjoy this pivotal arc.
Personally, I can't wait for this movie, and I'm also hoping for more remastered adaptations of other iconic arcs. I still remember the memorable opening themes like "Wonderland" used during the Thorny Arc, and it would be fantastic to see more of that.
So this is a pretty unexpected announcement. But I guess it just goes on to show just how popular Gintama still is. Cause even though it is a compilation movie, it will take work and money to produce/promote. Thorny Arc is one of my favorite arcs from Gintama, and I am glad that it is getting a movie treatment similar to the Benizakura arc.
This arc marks a pretty big turning point in the series and introduces many new vital characters. So it will be fun to have it in an easy-to-digest movie format with potentially improved visuals.
So welcome back to another new article, Today we are talking about Gintama Thorny Arc, the movie adaptation. As usual, we will go over the news first and then my thoughts on it. So let's get started.
What do we know about the Gintama Thorny Arc movie?
The official website of Gintama Anime announced that this arc will be getting a compilation movie soon. The movie will feature new footage, as expected, and some enhanced animations. it will run for 3 weeks starting November 10th in Japanese theaters. No word on the global release yet but it should be soon after the Japanese release.
This movie is a part of the series' 20th anniversary celebration. It is a long-term plan spanning from 2023 (the manga's 20th anniversary) to 2026 (the anime's 20th anniversary). No further details regarding the movie were announced but I think it is fair to assume that the cast will reprise their roles as always. And one of the Bandai Namco/Sunrise studios will be back to animate the movie.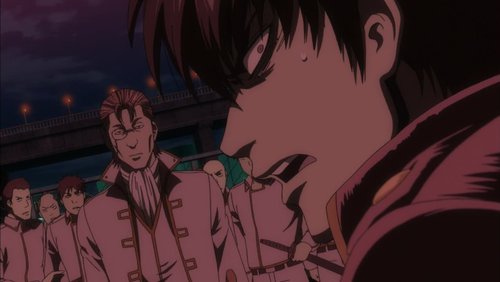 That is all the news for now so let's move on to
My Thoughts
Honestly, I am glad to get my hands on any kind of Gintama content. I love the series and if arcs keep getting remastered movie adaptations like this, I'd be glad to see a movie adaptation for something like Yoshiwara arc. I still remember how hype that arc was. And I hope they bring back some of the iconic opening themes for these movies like Light Infection, Wonderland, Donten, Togebkyou, etc. Wonderland was used during the Thony Arc too so that is kind of fitting.
Not much else to say here, I am really excited about the movie. I hope it releases in my country too so that I may watch it in a theatre instead of waiting for a Blu-ray release. The Thorny Arc was fun so I have no doubt that the movie will be fun too.
Conclusion
That is all for now. Let me know what you think in the comments. I am excited about the GIntama Thorny Arc movie and I look forward to it. With that said, I will take my leave here See ya!
Also, a 3rd season of Kimi ni Todoke was announced. Check out the details here!