Horimiya Piece is Probably My Favorite Anime This Season
Key takeaways from Horimiya Piece review:

I'm a huge fan of rom-coms, and "Horimiya Piece" easily takes the top spot as my favorite this season.
The anime takes on a unique approach by adapting manga chapters not covered in the main series, resulting in standalone episodes that focus on character development.
I'm thoroughly impressed with the character growth and interactions. The season delves more into the dynamics of familiar characters, making the viewing experience both enjoyable and comedic.
I think my love for this series is quite apparent to everyone. I am a huge fan of rom-coms and this is one of the best rom-coms, period. So yes, there is a bit of bias involved when I say Horimiya Piece is my favorite anime from this season.
And I mean my favorite, you don't have to like it. Reviews are opinions too after all. Regardless, this is the anime I have had the most fun watching this season. And we just had one of the funniest episodes of the series this week too.
So welcome back to another one of my reviews. My 2nd review for Summer 2023: Horimiya Piece.
Plot
The plot isn't anything special. It's just a collection of chapters from the manga that CloverWorks didn't adapt in the original manga. They're told in an episodic format and episodes have little to no connection to each other because of this. Certain episodes also feel rather segmented because of this. Despite the disjointed nature of adapting something like this, CloverWorks did its best to ensure that the narrative flows consistently in an episode.
The plot threw me off at first as I struggled to lock in where the events fit in the main story but eventually, everything fell into place. The overall story is more about other characters rather than Miyamura and Hori-san. This makes sense since most of their important interactions were already adapted in the original anime. And of course, all the wacky stuff that gives the series its identity is back and I am here for every moment of it.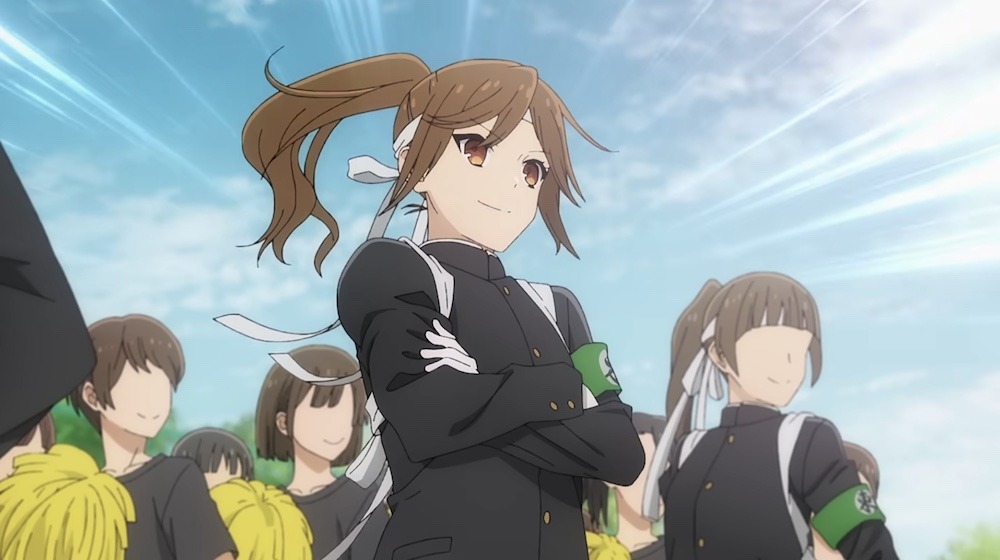 Characters
This is a big W for the series. As this season basically serves to expand the relationship and dynamics of the characters we already know so well from the main series. As I said, this season focuses more on characters other than the main duo. So we get a lot of character development and some amazing character interactions throughout the season. As a result, almost every character feels way more familiar than before.
Animations and Soundtracks
CloverWorks did an amazing job on the animations, just like the original series. They used 2D/chibi drawings really well for comedic scenes. Like, just a still of certain scenes is enough to crack you up at times. It is hilarious. The soundtracks are decent, but I like the opening/ending themes of the original more than Horimiya Piece.
Conclusion
Here are my final ratings for Horimiya Piece:
Plot – 7/10
Characters – 10/10
Animations – 8/10
Soundtracks – 7/10
Enjoyment – 10/10
Character interactions – 10/10
Overall – 8.5/10 (but a 10/10 in my heart lol)
That is all for now. I really enjoyed this anime and I look forward to the last 3 episodes. Let me know what you guys think in the comments. Remember, these are my opinions, you don't have to agree. With that said, I will take my leave here. See ya!!
Also, check out my thoughts on The Reign of Seven Spellbaldes here!