Kaguya-sama Season 3 – First Impressions
Another much-awaited sequel. I promised I'd do separate articles for a few anime and here were are. Episode 2 just came out today and man, Kaguya-sama Season 3 has been such a blast so far. It is more of everything we love about the series. The good old tsundere fight and comedy is back in full swing. The second episode also hinted at a potential point of interest in this season but, we'll see about that.
I am having a lot of fun watching Kaguya-sama Season 3 so far and these are my first impressions of it. Of course, these first impressions may change by the time of the review so do keep that in mind. I am going to talk about episodes 1 and 2 so a potential spoiler warning has now been issued. With that said, let's jump right into it.

Plot
Nothing much changed here. Kaguya-sama Season 3 picks up after season 2 and has the same old plot. The plot is not really the strong point of Kaguya-sama anyway. I love the setting as usual and I do have a feeling about where this season will go next. But yeah, nothing too important plot-related stuff happened in the first 2 episodes. This series is funny as hell just like always. I love the author's sense of humor.
Characters
I personally have a feeling that Kaguya-sama Season 3 will give an arc to Iino. This was kind of hinted at in the 2nd episode but I can be totally wrong. I would like to see an arc centered around Iino though, that is for sure. Hayasaka got more screentime than usual in these 2 episodes and that really makes me happy. Shirogane and Kaguya are still being tsundere and Shirogane's singing skills have achieved a new point of awfulness.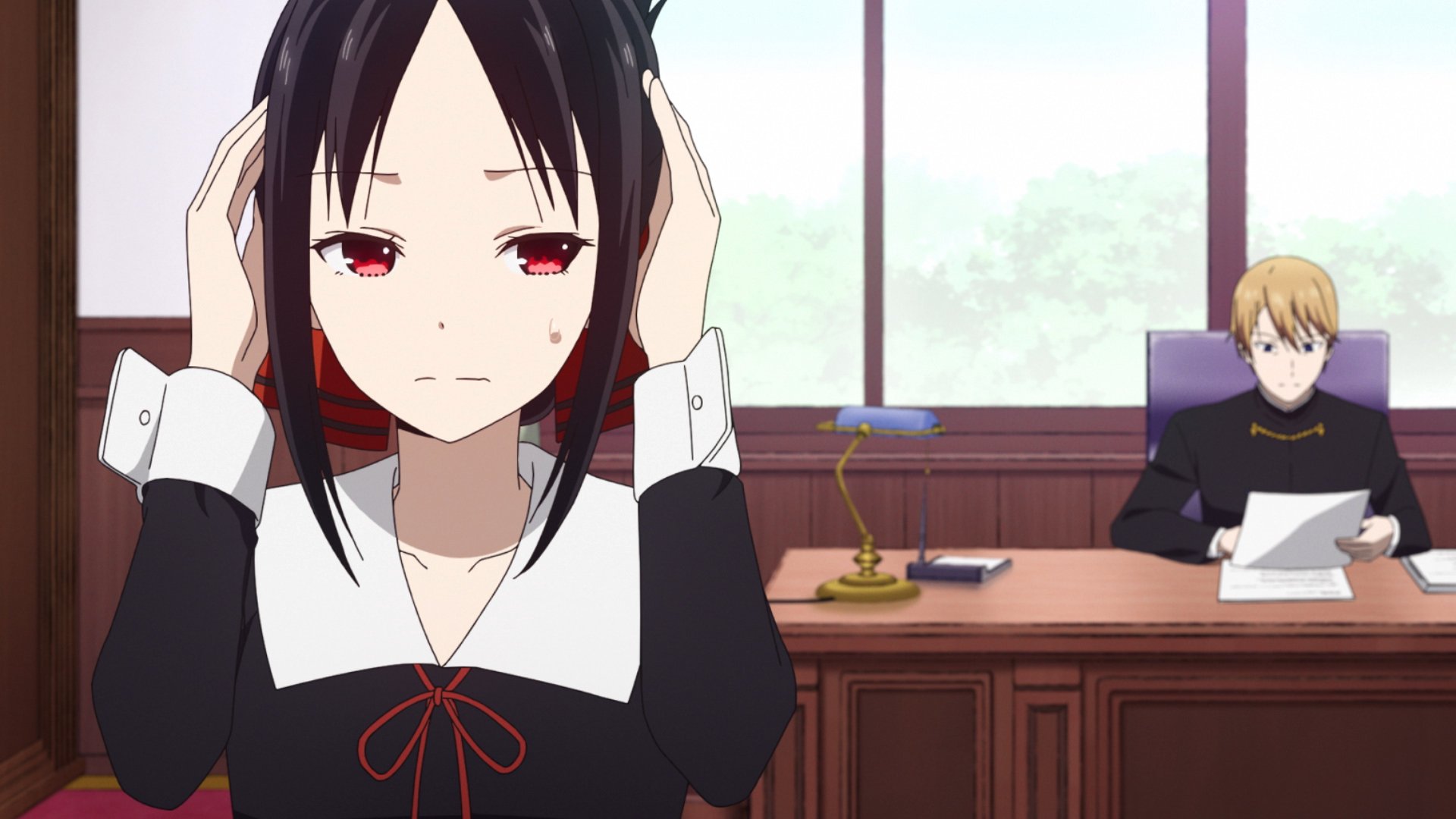 I love how episode 1 highlights how stupid Kaguya can be at times and the fact that how everyone in this series (especially Shirogane) likes to overthink. Kaguya-sama Season 3 has been doing a pretty good job of keeping the characters consistent. I am also happy to see that Ishigami is actually helping Iino; I'd like to see more of their interactions.
Animations and Soundtracks
Kaguya-sama has always had really good animations and season 3 is no different. I personally feel like the animations are a little better and that is a great thing. The soundtracks are really good too, they do a great job of exaggerating some of the scenes. As always, the anime does an awesome job of animating some of the more goofy scenes and I love the way they exaggerate some of the moments. The opening is fire once again, they brought back the artist who did the previous 2 openings and I love this dude's voice. He is great at making bangers.

Conclusion
That is all for now. Those were my first impressions of Kaguya-sama season 3, it has been a really entertaining season so far. And I am looking forward to the future episodes. Let me know what you think about it in the comments, spring 2022 is a great season for anime and I am really happy. With that said, I will take leave here. See ya!!