Kenpachi's Shikai Revealed! Best Episodes of the Week, Summer 2023 – Week 7!
Key takeaways from the Best Episodes of the Week, Summer 2023 – Week 7:

The Bleach TYBW Part 2 Episode 7 showcased Kenpachi's sword in its unsealed form, leading to an epic meteor-cutting scene. Gremmy's unique personality was well-portrayed, making it a standout episode.
In Bungou Stray Dogs Season 5 Episode 6, the agency gains an unexpected ally, potentially shifting the tide in the ongoing arc. The episode also reveals a surprise twist related to Fukuchi and the vampire transformations.
My Happy Marriage Episode 7 delved further into the series' lore, introducing new elements tied to the Usuba family. The episode set up intriguing plot points for the future and showcased Kiyoka's upcoming fight.
And here we are, at the end of another banger week for the summer 2023 season! I can't believe that we are in the 7th week already. 5 more weeks remain in the season. It should be really cool to see how the animes I am watching have changed over the weeks. And man, I can't believe that we finally got to see Kenpachi's Shikai in the glorious anime adaptation this week.
Undead Girl Murder Farce and My Happy Marriage continue to surprise me with amazing episodes week in and week out, They may really make it to my top 5 list of the season, even in a busy season like this.
Anyways though, welcome back to another edition of our best episodes of the week series. It is the 7th week of the summer 2023 season and this week was another banger. And speaking of it, let's start with Kenpachi's Shikai right away.
Bleach TYBW Part 2 Episode 7
Another cornerstone episode for the series. We finally got the see the unsealed form of Kenpachi's sword and fittingly massive. It was accompanied by an amazing soundtrack and some awesome animations. Kenpachi literally used his sword to cut a meteor in half, even the red viel in the sky split open for a second when that happened. Now, Gremmy is an odd character. We never learn more about him in the arc after this so that doesn't help him either. Kenpachi's Shikai was such a sight to behold though.
But I like how his personality is represented in the anime, his voice actor did an amazing job. The reason he died the way he did was a little more clear in the anime, as you can actually see his body disintegrating. Amazing episode, another 9/10 for Bleach. I have some complaints about this episode, but they were present in the source material too. I can't blame the anime for that. Although there's a lot of material to cover, I believe they should have included a few scenes.
Bungou Stray Dogs Season 5 Episode 6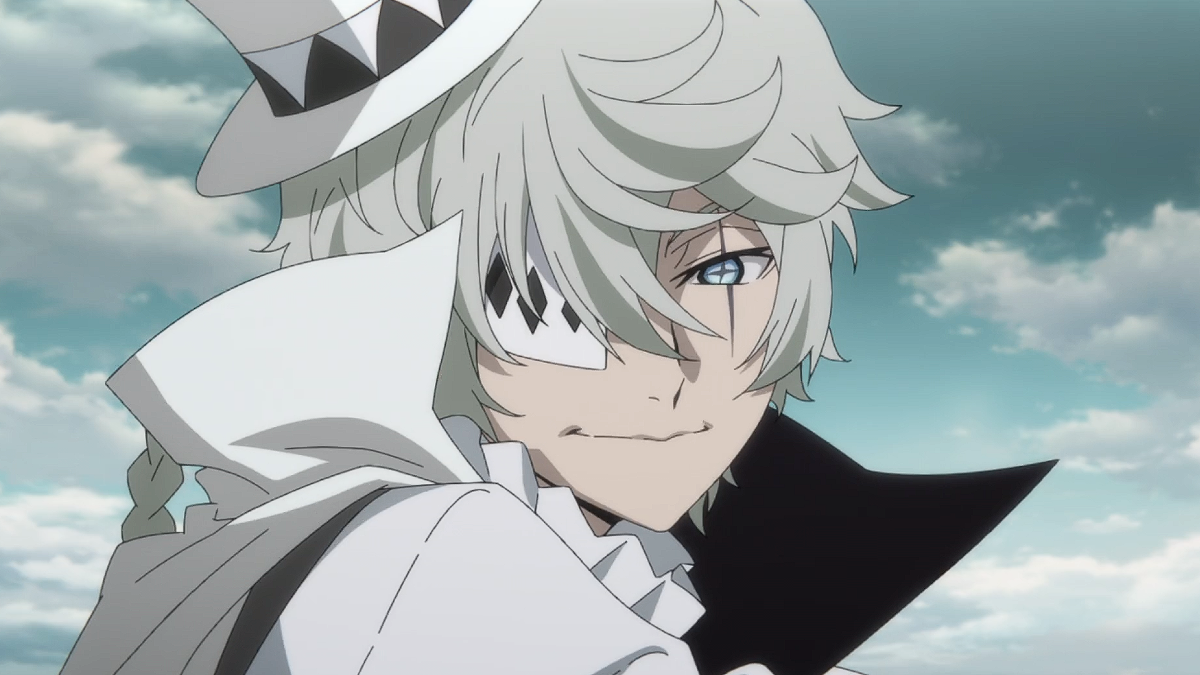 Things are finally looking bright for the agency. Fyodor and Dazai are back in the picture along with our friends from the season 4 ending. It was so cool to see them back at such an unexpected moment. This is also the first episode where I saw Rampo being genuinely angry about something, usually, he is a lot more aloof.
But, but, but, the agency gained a really powerful ally in this episode. I won't say who it is because it's a really big spoiler. But with him joining their side, the agency may finally be able to turn things around in this arc. I am now really excited to see how this arc ends since quite a few characters were turned into vampires by Fukuchi.
My Happy Marriage Episode 7
I really thought that the plot of this series will wind down a bit after everything that happened in the previous episode. But no, this episode was somehow even more plot-heavy than the last few episodes. We are starting to get really deep into the lore of the series in this episode. There are a lot of new factors involved now.
And it looks like the Usuba family is still alive and Miyo's nightmares have something to do with them. Man, I can't wait to see Kiyoka fight again. Easy 9/10 for this episode because of all the plot points it set up for the future.
Horimiya: Piece Episode 8
This was a really entertaining episode. My sides were hurting by the time I was done with it. I have a new appreciation for Yanagi as a character because of this episode. Also, the trend of focusing away from the main couple and on different side characters returns. I don't mind this change, the main couple of the original series to themselves, and it is fun to get unique and interesting character interaction like these aside from them. Yanagi's interactions with Sengoku are always so funny. Especially since Sengoku is the type of person who overthinks a lot and gets misunderstood easily. The episode really delivered on this charm.
Nothing much to say here, a really enjoyable episode with some great comedy and character moments. I am biased af when it comes to Horimiya but I think most people would agree that the episode gets an easy 8.5/10 from me.
Undead Girl Murder Farce Episode 7
As I said earlier, I didn't expect this anime to become a staple on this list. But Undead Girl Murder Farce has been thoroughly entertaining so far. Delivering a very unique plot full of twists and turns. And some really good cliffhanger endings too. That is what happened in this episode. As we head toward the conclusion of the current arc, things do not seem to be slowing down at all.
We start with some nice plot twit immediately and we're treated to some really good action in this episode too. Good stuff, easy 8/10 once again. The series has been amazing so far.
Conclusion
That is all for now. It was an awesome week, everything from Kenpachi's Shikai to Lupin stealing the diamond in Undeead Girl, a lot of memorable moments for me were from this week  Let me know your favorite episode from this week in the comments below. I think I prefer last week more in terms of the episodes but this week was pretty good as well. I will take my leave here. See ya!!
Also, check out some nice zombie anime recommendations here!! I bet you will find something new on the list!