Kingdom Season 5 Confirmed!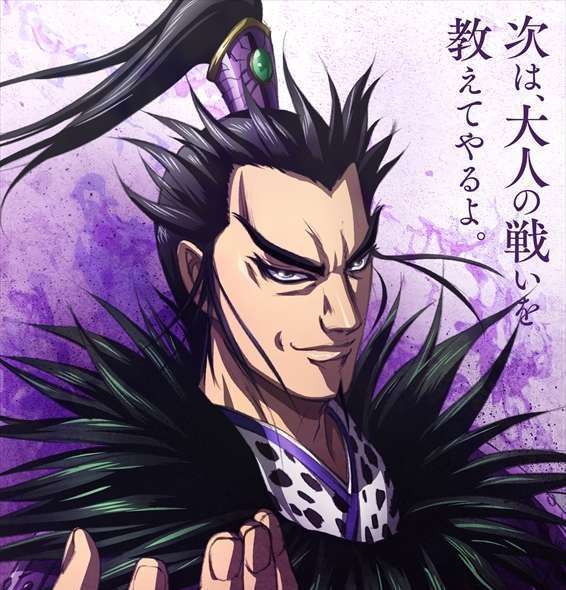 So the 4th season of the awesome historical seinen, Kingdom just ended with episode 26 last week. It was a great season and while I saw a sequel coming, I didn't expect to see an announcement so soon though. Very few shows make it to this many seasons/episodes and I am glad this series is getting the recognition it deserves. This series deserves all the appreciation it gets, especially because it explores a very interesting era of history.
We got some interesting info on Kingdom Season 5 so let's talk about it today. Of course, it is not much as of now but it is still worth talking about. And there is some stuff we can speculate about as well. All that comes after the news though, so let's get into the news first.

What do we know about Kingdom Season 5?
Well, as I mentioned earlier it is not much. So basically after the 26th episode of season 4 aired last week, season 5 was confirmed almost immediately. Not only that, but they also gave a teaser visual and a release window. Kingdom season 5 will be coming out in January 2024 i.e., the winter 2024 season. That is all we got, for now, so let's move on to my ramblings and opinions on this.
Expectations (and a few Speculations)
I think it is safe to assume that Kingdom season 5 will also be a joint project between Studio SIgnpost and Studio Pierrot. I doubt that it'll be a Studio Pierrot solo project as Bleach TYBW will run for a while and I am pretty sure they'll have to allocate the majority of their staff toward it. Signpost did a great job on seasons 3 and 4 though so it's not like I am complaining, just thinking out loud.
Again, I think it is also pretty safe to assume that Kingdom season 5 will most probably again be a double cour anime, with 24-26 episodes. It'd be pretty nuts if they made a triple cour anime like seasons 1 and 2 though. And while that is possible, it is just not very likely to happen. Far as the plot goes, I am pretty sure more awesome stuff will be coming soon. Kingdom is a series that takes a bit of time to set everything up but once it picks up, it doesn't really let go of the gas.
They already proved us with a release window so I don't need to speculate on it. But it is still sooner than I expected. One thing I am sure of though, it will be well worth the wait. And I really hope that Kingdom anime keeps on going till it covers the whole manga.
Conclusion
Well, that is it for now. I am very much looking forward to more info on Kingdom season 5 and of course, I'll keep you guys posted as more info drops. Let me know what you all think in the comments below. I can hardly wait to see more of this series. Well with that said, I will take my leave here. I have to go farm up a big yellow robot in Borderlands 2. See ya!