Komi-san Season 2 – First Impressions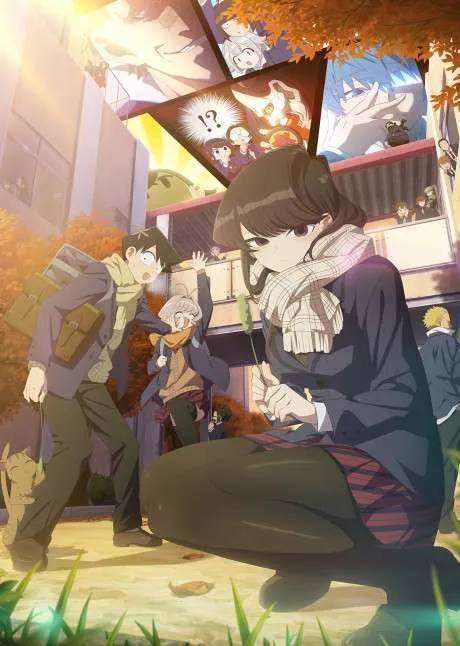 Yes, I am well aware that I am a bit late on this article but, stuff has been rather chaotic lately. So I apologize for the delay but then again only 2 episodes are out as of the time of writing so it's fine. But, the much-awaited sequel of Komi-san is finally here and it is just what we expected. More of the good old Komi-san stuff, always heartwarming and wholesome.
We talked about a bunch of spring 2022 anime in a single article. Then I did individual articles for Shield Hero, Spy x Family, and Kaguya-sama. So, do check them out if you're interested. My opinion of a few of them has shifted after the 2nd/3rd episodes but those were my honest first impressions. That is what I'll do today as well, give you my first impressions of Komi-san Season 2 so far. So let's get into it.

Plot
Komi-san's plot isn't really that important. Like all SOL or rom-coms, Komi-san has a simple enough plot. Komi Shouko is a very shy girl who can hardly speak to others because of her shyness. She aims to make 100 friends to overcome her social awkwardness. The series follows her journey through this endeavor. The series is fairly episodic and you can pretty much start from any point and just enjoy the hell out of this show. The comedic timing and the ideas behind certain segments are really well done. Unlike a certain anime that has been getting a lot of slack from the community for the comedic timing.
Characters
Komi-san has a pretty diverse cast of weird characters if I say so myself. Every character has their own quirk and stuff, some of them are outright weird and this makes for a very funny background. The main meat and bones of the series is, of course,  Komi-san herself but, I even like Tadano. He is one of the better "nice guy" MCs I've seen in an SOL anime.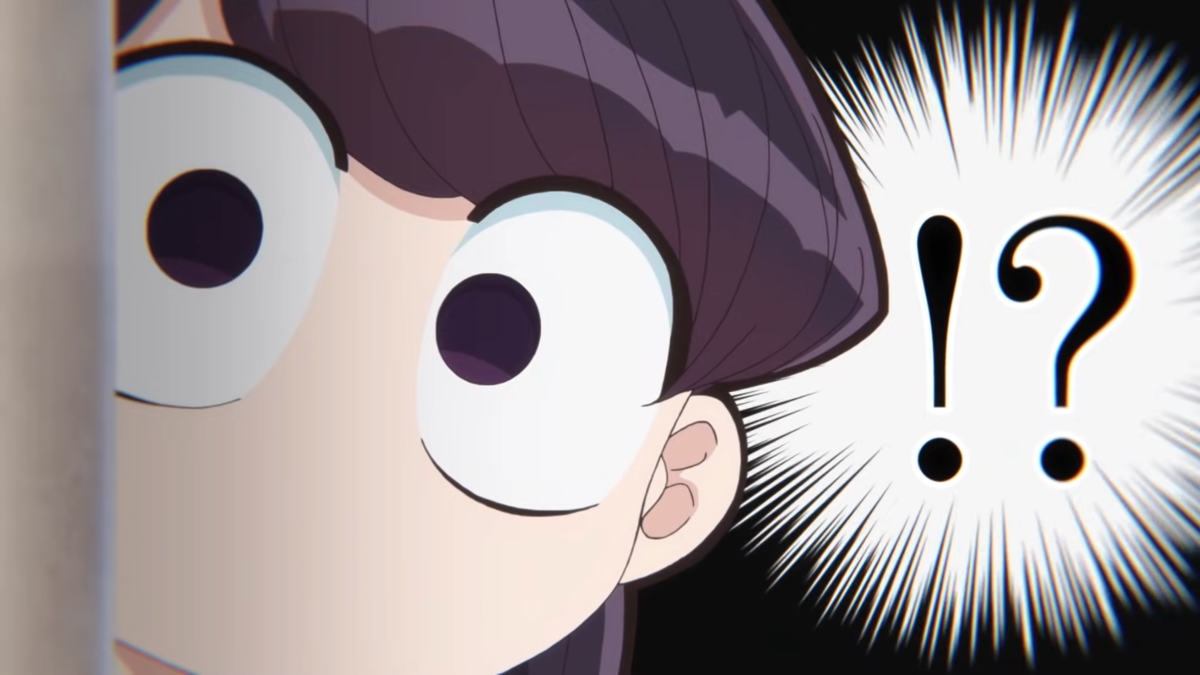 The dude has like this superpower of understanding others without them saying anything and then acting on it. I wish I even had an ounce of that in me, I am very socially awkward much like Komi-san herself. I often fumble my words too while speaking with strangers, thank you very much. Komi-san is showing some significant growth in this season though, I hear her voice more often, which is good because I like her VA and she's doing a fantastic job.
Animations and Soundtracks
Carrying on from season 1, Komi-san Season 2 also has really good animations. The studio OLM has been doing a great job at capturing the feel of the series. They do a great job at bringing out the absurdity of some of the stuff in the series. And they really pump up the animation quality in the scenes that really matter; great job overall. As for the soundtracks, some of the BGMs are really good. I don't like this opening song as much as the first one but the visuals are great.

Conclusion
That is all for now. Those were my first impressions on Komi-san Season 2 so far. Of course, all of this is subjective so let me know what you think in the comments. Komi-san may be a one-trick pony to some but something about the series feels just right unlike a certain other series that has been called a "one-trick pony" too. I still think it is the series direction and I'm hoping it gets better with coming episodes, but that is a topic for another article. With that said, I will take my leave here. See ya!