Kubo-san Manga to End Serialization Soon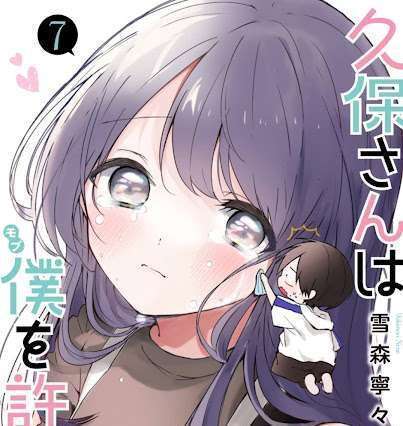 Well, isn't this a somewhat surprising announcement? We just heard about the postponed anime adaptation, and now we have this. Kubo-san Manga is a charming rom-com manga and I am unfortunate to see it go. And it will be going away soon, too. Well, I have to say though, props to the author for not dragging it out any longer than it needs to be. Well, my thoughts can wait for later though.
So welcome back to another news article. Today we are talking about Kubo-san Won't Let me be Invisible, the manga. I am genuinely sad to see a romcom like Kubo-san Manga go away but again, good thing it is not being overly stretchy. Anyhow, I will start with a small introduction, then get to the news and my thoughts on the matter. Feel free to skip to whatever section you want. So let's get started.

Introduction
Kubo-san Won't Let me be Invisible or Kubo-san wa Mob wo Yurusanai is a rom-com series by Yukimori Nene. It has been published in the Young Jump magazine since October 2019. For us, official English translations are available on Manga Plus and Viz Media's shounen website. It of course has an amazing anime adaptation which has been postponed and will start re-airing all the way back from episode 1 in April of this year. Of course, this delay has been caused because of COVID-19.
What do we know about the manga ending?
Well not that much really. The announcement came pretty much out of the blue. The official Twitter page of the manga announced that it will be ending in three chapters from now yesterday (9th February). 3 chapters would mean that the manga will end sometime early in March. Now the 6th volume of the manga is supposed to ship on 7th March, I am assuming the 7th volume will be the final volume. If that is the case, it should ship sometime in May following the release trend. But, that is all speculation on my part.

My Thoughts
This announcement really took me by surprise at first. I wasn't expecting to see this when I was catching up on my daily news. Now to be extremely fair, this sounds like a good decision to me. Yes, I am rather sad to see such a wholesome and fun series end but, you know I'd rather see it end on time than see it get milked for years. Not pointing any fingers but some rom-coms just keep going and going with no end in sight. That takes away the feel of the series. So I am glad to see Kubo-san Manga won't end up like that.

Conclusion
Well, that is all for now. Let me know what you guys think in the comments. I stay on my point, I think this was a wise decision on the author's part. Knowing when to end a series is rather important. But, let me know what your views are on this. With that said, I will take my leave here. See ya!