Manga Recommendation of the Week – Dr. Stone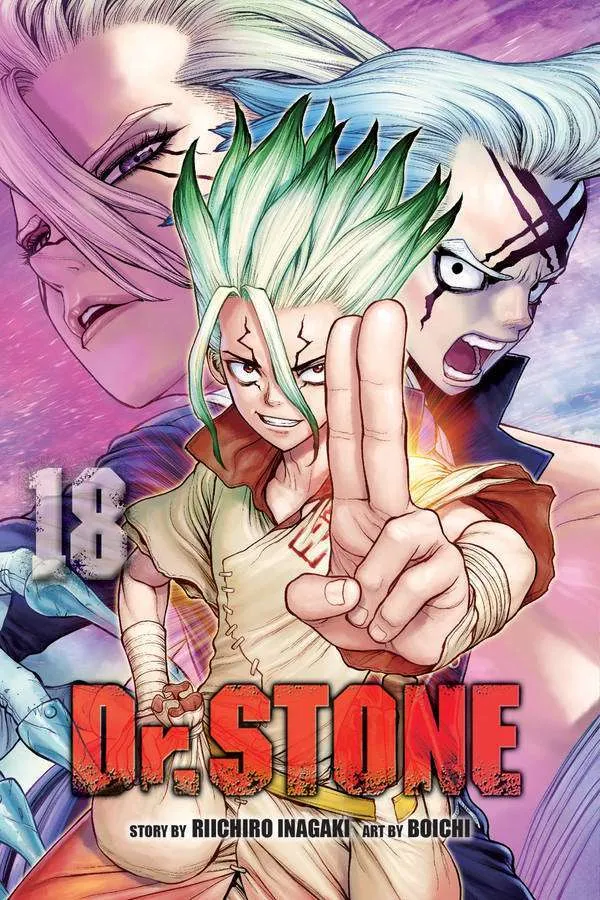 So this manga ended very recently. It is one of my favorite and one of the best sci-fi adventure mangas. I caught up to this manga after I did the article about its ending. Fell in love with the series even more than before. Since it just ended this week, this is my way of showing respect to this awesome manga. Yes, we are talking about Dr. Stone this week!
Welcome back to another edition of our weekly manga recommendation series! You have read the title, we are talking about Dr. Stone this week. I adore this manga and there is a lot I want to talk about. So let's just get started!
Introduction
Dr. Stone is written by Inagaki Riichiro and illustrated by Boichi. It started serialization on 6th March 2017 and ended recently on 7th March 2022. The manga is 232 chapters long, in terms of volumes it is 26 volumes long. The 25th Volume should be out by the time of writing while the 26th volume is scheduled for shipment in July if I remember correctly.
All that aside though, Dr. Stone is an awesome sci-fi adventure manga with some great comedy elements. It is grounded in reality for the most part and has some really cool science applications we all can learn from. The author had some good research into all this stuff that is for sure. Let's get into further details.
Plot
In Dr. Stone, the whole world is petrified by mysterious green light. The story starts when our protagonist, Senku breaks free from his stone shell. It has been a few thousand years since the certification incident and nature has reclaimed everything. Senku's single dream at this point is to restore human civilization and fulfill his childhood dream of going to the moon.
The plot starts off very simple and stays that for a while before going completely nuts. The plot in the latter half of the series is just insane man. I am not even kidding some of the stuff is really unexpected but, I will say this: it is very Dr. Stone-like. Just absolutely insane yet somehow believable. You won't regret picking up this manga.
Characters
Dr. Stone has a lot of loveable and relatable characters. Senku especially is just epic. He himself doesn't get a lot of character development throughout the series but, others do. Chrome probably gets the most share of character development. There are a lot of characters in Dr. Stone too, most of them are pretty well written. Some of them do get the short end of the stick but that is bound to happen in a large cast.

Art
Boichi's art is just awesome. It is not very realistic but it can really draw out the cool factor in things and characters. That influences how Dr. Stone feels a lot. The art style really helps in driving some stuff home. Just the sheer dramatic effect the art adds to the story is pretty insane. Boichi's art is one of the reasons why this manga is so good.
Why should you check out Dr. Stone?
Quick pointers on why you should check out this manga
Great story
Fast pacing
Rather short
Awesome art
Good characters
Conclusion
That is all for now. Let me know what you think down in the comments. I have a few assignments to work on so I will take my leave here. I will catch y'all later. See ya!!