Manga Recommendation of the Week – GTO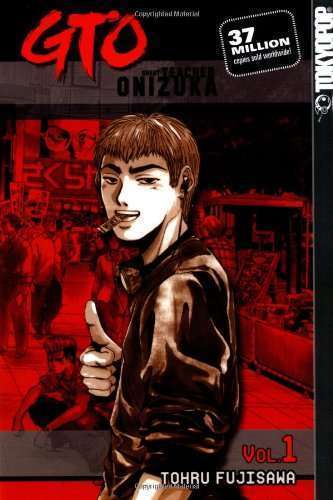 Man, why did I not check out this manga before? I have watched the anime but, the manga feels very different. It was a joy revisiting this series. GTO or Great Teacher Onizuka is a rather old manga but it is relevant even to this day. There is a lot to learn from this manga too. You know, sometimes even the weirdest people in society may end up giving you extremely valuable life lessons.
So welcome back to another edition of our manga recommendation series. This week we are talking about GTO. It is a really good manga and this series is particularly close to my heart. As someone who had some really good teachers, I have a special place in my heart for mangas like this. With that said though, let's get started.

Introduction
GTO or Great Teacher Onizuka is written and illustrated by Fujisawa Tooru. It is 25 volumes or 208 chapters long. The manga was published in the Weekly Shonen Magazine from 11th December 1996 to 30th January 2002. It is also the 22nd highest-rated manga on MAL even after all these years. It is pretty unique in its concept and the plot has aged really well.
GTO is a comedy manga for the most part. It does have some serious stuff though. Every reader around the age should be able to relate to at least one of the characters from this manga. We have seen our share in high-school days. With that said, let's continue onward.

Plot
So GTO has a pretty simple premise. It is about a gangster, Onizuka who wants to leave his life of crime behind and become a normal man. So the job he decides to pick for this is that of a teacher. He finally gets selected in an interview and the principal even allows him to live on the school premises. He is put in charge of the worst class in the school, the anime follows how he straightens up his twisted class.
It sounds simple if I put it like that, sure. But, GTO is surprisingly deep. There are a lot of plot twists and the last arc especially is extremely well paced. Onizuka's antics never get old and it is fun to see how he comes up with different ways to correct his students. I also like the fact that the manga ends very timely and doesn't; overstay.

Characters
Of course, Onizuka is the main selling point of GTO. He has experienced much more life than his students and as a gangster, he has seen some genuine shit so he ends up being a really good teacher. Sure, his knowledge of the subjects is a bit questionable, but there are a lot of life lessons to be learned from him, even for us. The students while coming off as douchebags earlier, do straighten up later.
Art
GTO has pretty good art. Sure, it feels a bit dated in some aspects but, that is not the point right? The art goes well with the story, it is kind of an SOL manga so it doesn't have some crazy shit for the most part. So even if the art is not god-tier, it works perfectly fine for this manga.

Why should you check out GTO?
Quick pointers on why you should read this manga:
Great plot
Great characters
Valuable lessons
Good art
Really entertaining
Well, that will be all for now. Let me know what you guys think in the comments. I personally love GTO and I'd like to see it get more attention. With that said though, I will take my leave here. I am heading off to sleep now. See ya!!