Manga Recommendation of the Week – Houseki no Kuni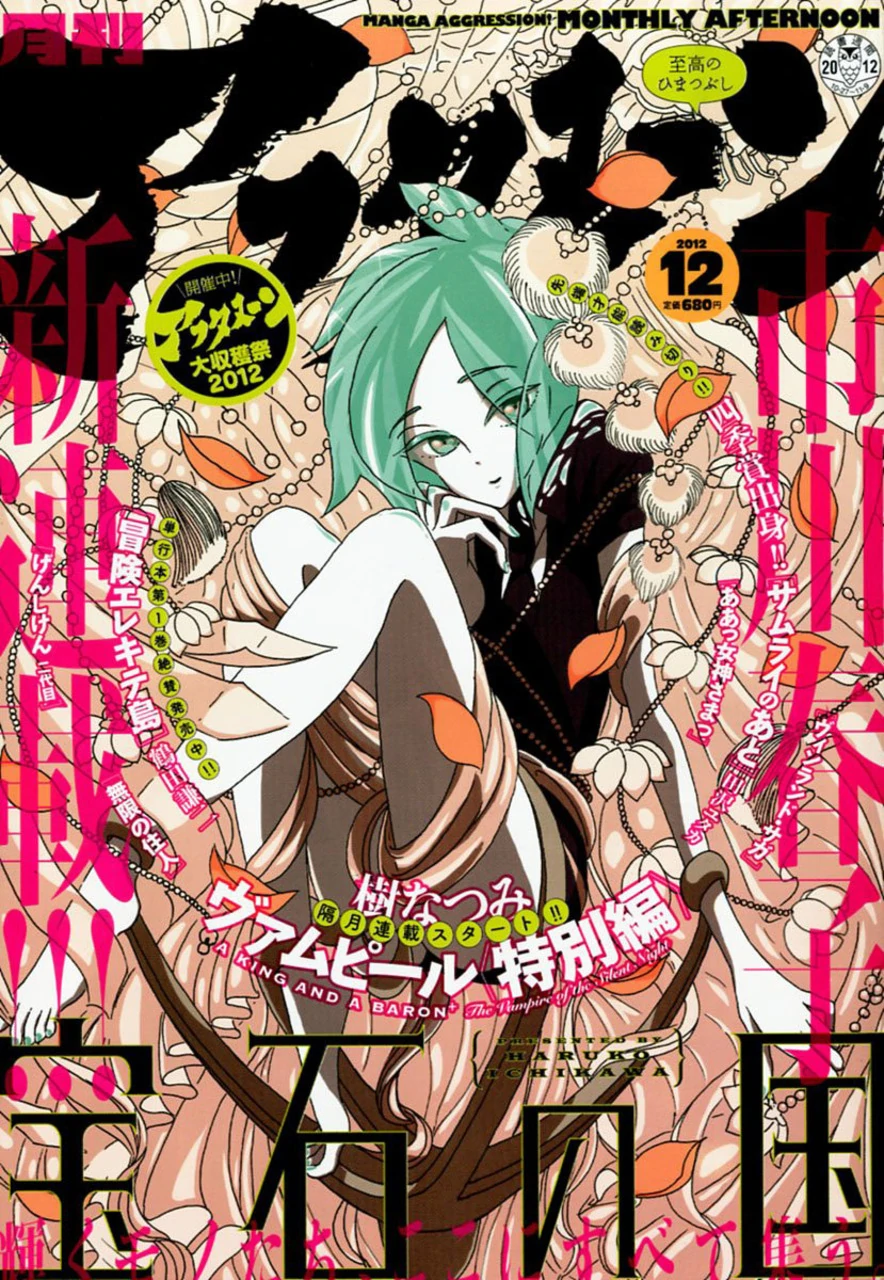 I had avoided this manga for a while now because the art style really didn't appeal to me. But I was finally convinced to finally take a look at it when it returned from hiatus recently. And I soon realized that the art is actually on purpose and it is used to represent a lot of things. Houseki no Kuni is a lot better than it lets on. People really need to stop sleeping on this manga.
So welcome back to another edition of our manga recommendation series. This week we are talking about Houseki no Kuni. This manga definitely turned out to be much more interesting than I thought. I just caught up with it and I have some things to say. So let's get started.

Introduction
Houseki no Kuni is written and illustrated by Ichikawa Haruka. The ongoing manga started serialization on 25th October 2012. If I remember the latest chapter of the manga is chapter 95. The manga is one of the best examples of anthropomorphism I've seen. And no, do not mistake this for a shonen, this manga is a seinen.
Now fair warning, Houseki no Kuni has a fair amount of body horror. Now sure, the characters are all "gems" so they dont get hurt in the same way as humans. But, the manga makes even the shattering of gems a brutal experience. The art style may not look good at first but no, what the author is trying to convey would have been impossible without this art style.

Plot
In Houseki no Kuni, the only landmass left on Earth is an island and the Earth has 6 moons. All this happens because of multiple meteorite crashes. A lot of humans were sunk during this time and they became crystal over time. Over 28 years later, these crystal lifeforms called the Lustrous emerged from the sea. Now the Lustrous have to fight the moon people to stay alive as they are frequently hunted to make weapons and jewelry.
There is always an atmosphere of tension in Houseki no Kuni. Nothing feels right, it all feels like a ticking time bomb. The whole situation and mood really remind me of Attack on Titan. And it is very hard to truly nail that vibe but Houseki no Kuni managed it. There is a lot of unexpected stuff in this manga and the plot really gets wild sometimes.

Characters
Now, this is one aspect of Houseki no Kuni that can use some improvement. I am not saying that the character writing is bad or anything, it is just that the characters dont feel as memorable as you'd expect. The character I liked the most though has to be Phos. The manga wastes no time in introducing him to us and that makes him feel very relatable.
Art
This is the most crucial part of the manga. The art is not god-tier by any means but rather, it is about how well the author uses the art to convey what they want. The art in Houseki no Kuni can really make you feel things. The usage of art as a tool to convey emotions really reminds me of Punpun, another masterpiece. The manga also makes a really good utilization of black backgrounds; the author nailed the art really well.

Why should you read Houseki no Kuni?
Some quick pointers on why you should check out this manga:
Awesome plot
Great world building
Decent characters
Amazing art
Conclusion
That is all for now. Let me know what you guys think in the comments below. Houseki no Kuni is definitely a lot better than it initially appears. You should give it a spin at the very least. With that said, I will take my leave here. See ya!!