Manga Recommendation of the Week – Paripi Koumei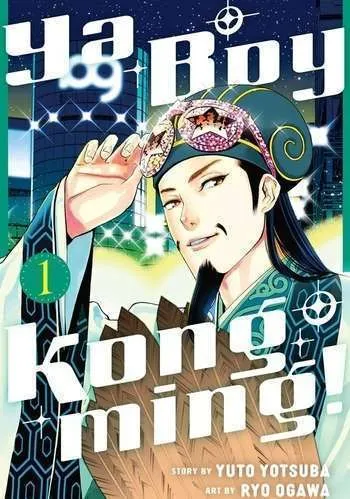 This is one of the few times that I clearly prefer the anime over the manga just because I can listen to all the music. But, that does not mean that the manga is not good. I started reading Paripi Koumei manga recently and it is just as entertaining as the anime, it is honestly a bit too much sometimes.
So, welcome back to another edition of our weekly manga recommendation series. This week are talking about Paripi Koumei. It is a very entertaining and fun manga about music and I love music anime/mangas. So let's get started.

Introduction
Parpipi Koumei is written by Yotsuba Yuuto and illustrated by Ogawa Ryou. It started its serialization in Comic Days on 31st December 2019 and is still ongoing. This is easily one of the best musical SOL anime out there. I really wish that more people find out and enjoy this manga. The anime is doing a pretty good job of bringing more audience to the manga for sure though.
Paripi Koumei has a simple plot but that simple plot is executed really well. This is done by a good utilization of characters and through the understanding of the audience's minds. The show never fails to deliver what it promises. Let's take a further look into the plot.

Plot
The famous Chinese tactician, Zhuge Liang passes away for some reason (old age most likely). His dying wish is to be reborn in a peaceful world. He does have his wish granted as he soon wakes up in the modern-day Shibuya at a loss for what to do. He hears Eiko's performance while out like this and then he eventually decides to help her realize her dream. Which is to perform at a big international music festival.
As I said, the plot itself is pretty simple. It is how this plot is presented to us that makes Paripi Koumei good. The basic plot is made clear to us right away and it just gets better from there. It is always interesting to see how Kongmng overcomes the obstacles placed in Eiko's way. He is a genius after all.

Characters
Good characters are also a part of the reason why Paripi Koumei has become so popular. Be it Kongming himself or Eiko, every one of the main cast gets a fair bit of character development. Sometimes, it is this growth in the character that Kongming relies on for his plans. Eiko is such a sweet and kind girl though, she deserves the praise she gets.
Art
Paripi Koumei has a rather unique art style. It is very modern looking and suits the theme of modern music well. I love how much Kongming stands out from the rest of the characters. He refuses to put away even his feather fan thing, which is just hilarious. The art does handle stuff like concerts really well, so the artist is doing a great job on the series.

Why should you read Paripi Koumei?
Some quick pointers on why you should check this manga out:
A unique spin on the reincarnation formula
simple yet effective plot
Great characters
Pretty good art
Really entertaining
Conclusion
Well, that is all for now. I will take my leave here. If you don't want to read the manga, please check out the Paripi Koumei anime but don't miss this series. It is really a great series. With that said, I will take my leave here. See ya!!