Mushoku Tensei II First Impressions!
Key takeaways from Mushoku Tensei II First Impressions:

Episode 1 of Mushoku Tensei II focuses on Rudy's character development, showcasing his journey from depression to recovery after being "abandoned" by Eris.
The episode offers valuable world-building by introducing the northern region of the continent and the three great kingdoms known for their magical research, including Zanoa.
Studio Bind continues to impress with their animation efforts, as evidenced by the visually impressive scenes, such as the creation of a huge fireball by Rudy.
Today was a good day for us anime fans. Not only did we get a real hype episode of Bleach TYBW part 2, but we also finally got our first look at Mushoku Tensei II. The series teased us last week with a 0th episode.T. That episode mostly served to bring everyone back up to speed with the series, though, as the real story starts here.
There wasn't much in the first episode, though, but I kind of understand why they are starting this season slowly. So while nothing important happened in terms of the plot, this episode is important for Rudy's character.
So let's talk about all that and more in another of my first impressions articles. Today we are, of course, taking a look at Mushoku Tensei II! So let's get started!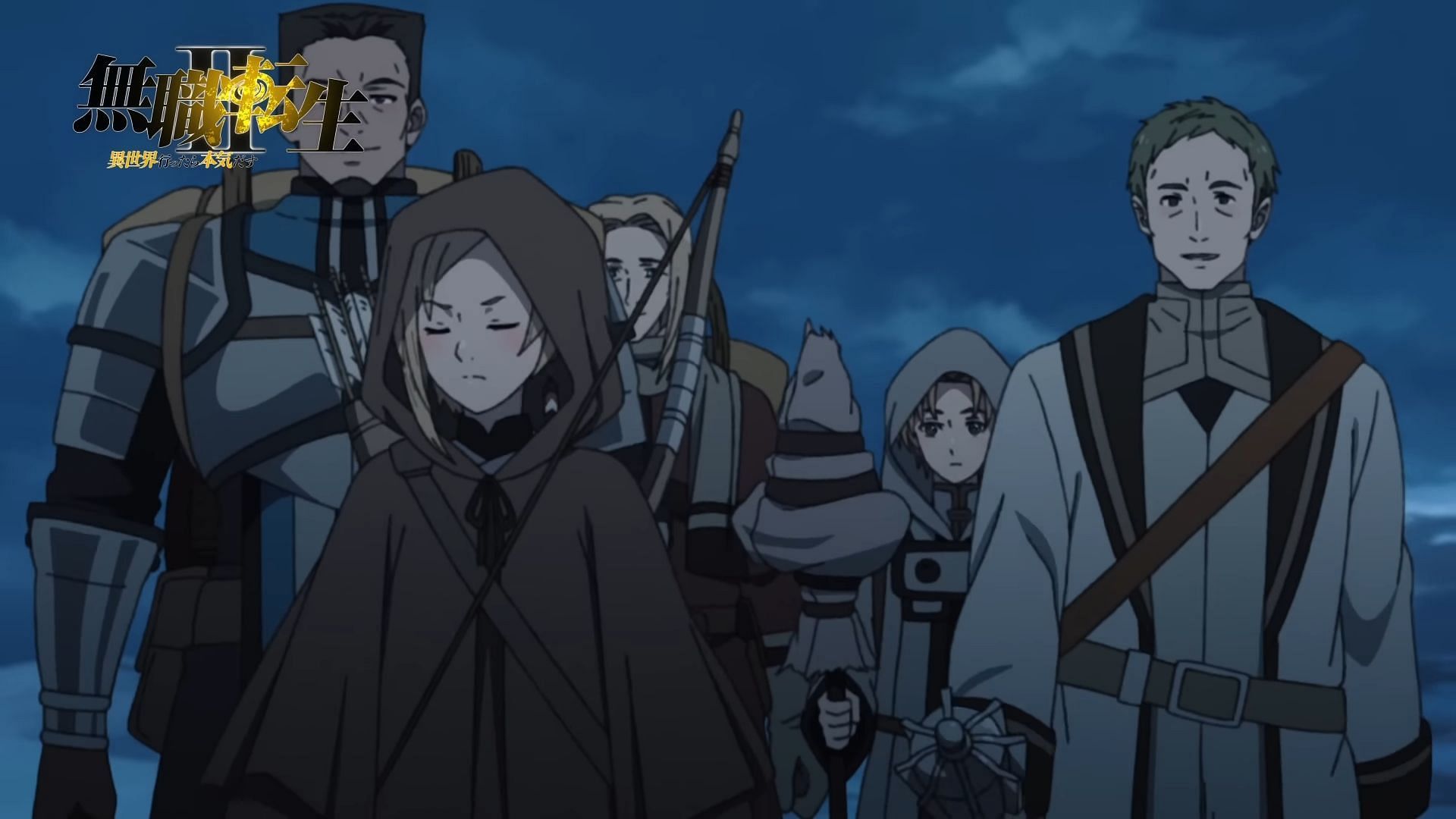 What do I think about Mushoku Tensei II so far?
As I said, nothing much happens in this episode. Rudeus is traveling north to search for Zenntih, but after what happened at the end of the first season, he is depressed as hell. He runs into a group of mercenaries who join him on a quest from the guild. They end up being surrounded by bigger monsters than they expected. But of course, Rudy cleans up all of them, recovering from his depression.
So not much in terms of the plot, but as I said, it is an important episode for Rudy's character. In this episode, we get to see him at a very low point after being 'abandoned' by Eris tp. Him recovering thanks to his time with the mercenaries. Even the mercenaries had pretty distinct characters. Mushoku Tensei is known for its character work, and this episode is good proof of that. It shows just how deeply Rudy cares for Eris.
And it won't be a Mushoku Tensei episode without a bit of world-building. So literally, in the first few minutes of the episode, we learn about how the northern region of the continent works and the three great kingdoms there that research magic. One of the three is Zanoa which we know of already. And will learn more about it in the future.
Studio Bind is putting in some real effort in their animations, as always. The huge fireball Rudy made looked impressive; I hope they continue giving different opening theme lyrics depending on the episode.
Conclusion
That is all for now—a slow start to what is sure to be a chaotic season. I wish we got a little more in this episode, but I guess it is fine to dedicate an episode to showcase Rudy's recovery. Let me know what you guys think in the comments. I give this episode an 8/10. With that said, I will take my leave here. See ya!
And yes, you can check out my thoughts on Bleach TYBW Part 2 here!