My Top 5 Anime of Summer 2023!
Key takeaways from Top 5 Anime of Summer 2023:

The Summer 2023 anime season offered a diverse range of shows, from surprising hidden gems like "Undead Girl Murder Farce" to highly anticipated sequels like "Bungou Stray Dogs Season 5."
Many of the highlighted anime series delivered on quality, featuring engaging plots, memorable characters, and thrilling moments, making it a great season for anime enthusiasts.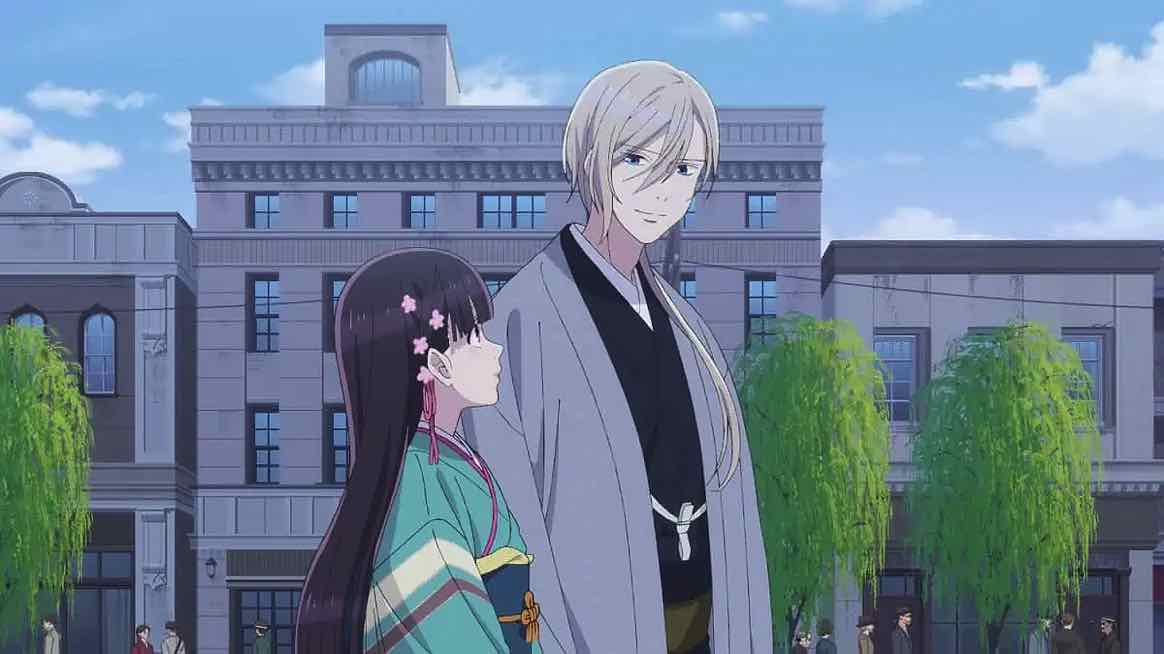 The Summer season of 2023 was a fun one for anime. We had a good round-up of anime to look forward to in this season.  Yes, it is not as jam-packed as the next season but we still had a lot of stuff to look forward to in general. Overall, I think it is fair to say I was not let down by the season. And you know, As I will discuss further a few of the new releases really surprised me too. So let's talk about my picks for the Top 5 Anime of Summer 2023.
As usual, this list is based on personal opinion, please keep that in mind. Let me know your top 5s in the comments. Jujutsu Kiasen is not on this list because, at the time of writing, only 6 episodes out of 24 have aired.
With all that said though, let's get started. The list is in random order and these are my picks for the Top 6 Anime of Summer 2023! Let's start.
Undead Girl Murder Farce
Speaking of surprisingly good shows, this one comes to mind first from this season. I just did a detailed review of it  So I will keep it short here. But basically, the combination of the unique setting, good story, nice fights, and entertaining characters made this anime really fun for me. The animations are pretty decent too but the art style and character designs really do stand out.
If you are looking for a good Goth-themed detective anime, this will scratch that itch. It has some cool fights as well to keep you entertained. I gave it an 8/10 overall in my review and it is definitely one of the most fun anime from this season for me.
Horimiya: Piece
Of course, Horimiya: Piece made it onto the list. As I said in my review for it, this is the most enjoyable anime for me in this season. And yeah, I am really biased when I say that because I was a huge fan of the original anime. So obviously, I like this season too. Not much plot to speak of, as the anime is a collection of side stories. So it is very episodic in nature.
But the amazing character interactions and character moments add a lot to the side characters we knew from the original series. I laughed a lot while watching this anime. I acknowledge my bias but this is one of the most fun anime for me this season, so of course, it is a part of my Top 5 Anime of Summer 2023.
Bungou Stray Dogs Season 5
When I watched the 4th season of BSD, I thought to myself now way that they're going to top this. But man, I was wrong. Not only did they manage to give us a fantastic follow-up to the 4th season, but they also surpassed the 4th season in some aspects. Lots of plot twists to keep you invested. The moment the Agency gets even a glimmer of hope, something goes wrong and things change completely.
The recent episodes brought Dazai, Fyodor, and Nikolai back into the picture. So I am really curious to see how this season will conclude with all the chaos that is currently going on. Awesome plot, awesome new bad guys, constant twists, great season overall. I haven't done a full review for it yet but that will have to wait till we see episode 10 at least. But you can see why I put it on my list of the Top 5 Summer 2023 anime.
My Happy Marriage
What should have been a regular romance anime turned out to be so good. Seriously, if you read the premise of this anime anywhere, it'd feel like your usual Cinderella-inspired story. But that can't be further from the truth. This show has magic, nobility politics, bloodline issues, good world-building, some fights, and even monsters now. Combine all this with some great characters and detestable villains, and this show is just a joy to watch.
You think it'd calm down after all that happened in episode 6 but nah, the plot deepens literally in the next episode. Miyo and Kiyoka's relationship has been done so well to this point. Miyo never had a "proper" family her entire life so she has trouble opening up to anyone and this is taking a toll on Kiyoka as he is really worried about her. And the recent episode introduced more complications to all this. Poor Miyo can't catch a break. But yeah, got and watch this anime just for the plot. It is that good.
Bleach TYBW Part 2
I think it is fair to cap off my list of the Top 5 Summer 2023 anime with this entry. Bleach TYBW Part 2 has been nearly flawless to this point. This part has been the part of big reveals and big fights so far and it delivered on that. We started with Shinji's Bankai and now we had the extended fight between Ichigo and the Bambies. My boy taking on 4 high-level enemies like it's nothing, he was literally toying with them.
Each episode so far has had some big fights and it was a thrill to watch. The animations are top-notch, we had some new content added to the anime as well in the form of Ichigo's training and the Bambies getting new Holy Forms. Sadly, there is no new episode this week so the full review for this will also have to wait. But as far as I know, the remaining 4 episodes are only going to be more chaotic.
Conclusion
That is all for now. Let me know what you guys think in the comments. Those were my picks for the Top 5 Anime of Summer 2023. Great season overall, really happy with it. Some hidden gems, some hyped sequels all that good stuff. Let me know your favorites in the comments. I will take my leave here. See ya!!
Also, check out my thoughts on Undead Girl Murder Farce here!