Nanami Snapped! Best Episodes of the Week!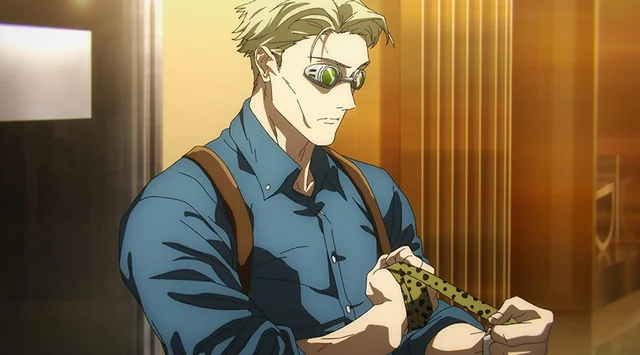 Key points for Best Anime Episodes of the Week – Fall 2023, Week 3

Unexpected Connections in Ron Kamonohashi: The episode highlights the unexpected connection between a seemingly minor theft and the main case, adding suspense.
Tokyo Revengers' Shocking Ending: The episode's ending scene, is just shocking, emphasizing the show's unpredictability.
The Eminence in Shadow's Plot Twist: The anime playfully trolls the us with a one-shot victory by Shadow, defying expectations and injecting humor into the narrative.
Goblin Slayer's Character Moment: A standard episode is elevated by a touching ending scene where Goblin Slayer's past is stirred, revealing a more human side to his character.
Crimson's Character: Crimson's character evolves, showcasing her willingness to stoop really low to achieve her goals, and the unexpected inclusion of modern weaponry adds a unique twist.
Nanami's Epic Moment in Jujutsu Kaisen: Nanami's intense and remorseless defeat of a formidable foe stands out as a highlight, supported by the impactful voice acting and the escalation of the plot with the return of Touji.
Funny how my favorite episode of the week isn't even from a Fall anime LOL. But that is what happens when something like Jujutsu Kaisen is on air I guess. But hey, lots of awesome stuff happened this week other than Nanami snapping. And we are here to talk about all of that.
Ron Kamonohashi had another fun case to deal with with a surprise at the end, The Eminence in Shadow was fun as always, and Ragna Crimson continues to impress. Tokyo Revengers and Goblin Slayer had two of the best ending scenes this week as well. Shield Hero had a fun episode too but I am not including it because the list is pretty long as is for this week,
We had some amazing episodes this week, all around. So we have quite a lot to talk about this week so let's just get right into it.
Ron Kamonohashi Episode 2
This episode proves that no case is too small. I wonder if Ron knew that the "theft" was related to the main case of the episode. I won't go into details because I don't want to spoil the suspense of the case. But there was a very unexpected connection between a supposed impossible theft and something completely different.
Also, Toto's colleagues want to be stepped on by Amamiya? Based. Amamiya now has a thing for Ron after seeing how cool he is? Based. Curious to see how Ron is gonna react to that information, Toto's life just got harder.
Tokyo Revengers Season 3 Episode 2
The ending scene of this episode alone made it worthy of being on this list. Once again, I won't spoil it but the ending really showed just how unpredictable this show can really be. I know that technically "nothing" happened but it was still very shocking to see and the visuals really drove it in. I am comparatively at peace since I have finished the manga but I bet that the anime-only people are going mad at this point.
Pretty solid episode overall other overall even putting the ending aside. An unexpected reunion, some crucial new info drops, and the ever-growing power dynamic just got even more complicated.
The Eminence in Shadow Season 2 Episode 2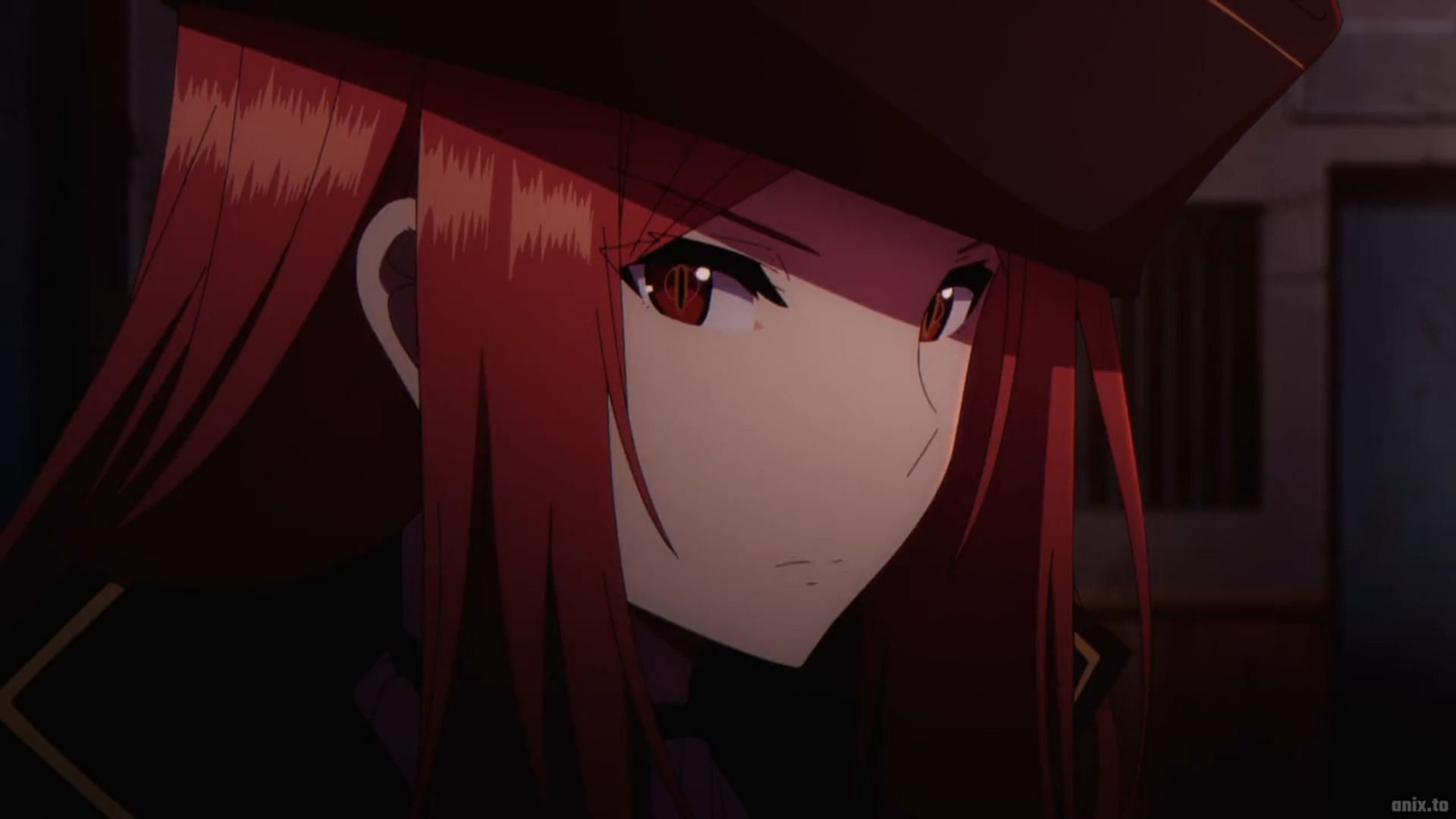 Shadow goes in and one shots the bad guy boss, what else do you even need to know? The anime basically trolled us out of a fight LOL. Oh, Crimson is a powerful vampire and he will bring back the Queen of Blood and whatnot. Nope, here's one shot by Shadow who is off rambling some Chuuni dialog, how fitting. And before that, the way he saved Claire and Mary was pretty hilarious as well.
That said, the whole backstory we got for the Queen of Blood was pretty cool. We also got some backstory for Mary along with it, which I appreciate as well. And one particular scene I really liked and I refuse to reveal which one.
Goblin Slayer Season 2 Episode 2
This was a pretty standard episode for Goblin Slayer with lots of goblins being slain and an orc getting absolutely wrecked in the typical Goblin Slayer™ creative way. My guy found a way to weaponize ice cream, go figure. We had some awesome action in the episode in general. The Priestess was handling the command of the party this time and it really shows how much she has grown as a character. Since she was doing pretty well despite her lack of experience in a leadership role.
But no, none of those are my main reasons for putting this episode on this list, no. It was the ending scene that just caught me off-guard. We got such a beautiful character moment for Goblin Slayer in the end. It almost made me cry… listening to the Sorcerer kid speak about his sister, Goblin Slayer was reminded of his past. I loved that ending scene so much, behind his stoic nature and that armor, he is a human after all.
Ragna Crimson Episode 3
Okay, my love for Crimson grew 10 fold in the span of this episode. At first, I just liked her design but now though? I love how much of a scumbag she is and how low she will actually go to achieve her goals. Also, she somehow has an armory full of AR15s in a fantasy world. I know she can time travel and all but, that is not something I ever expected. Crazy anime women with guns, yeah that is quite the combo.
This episode was all Crimson. Ragna was out of action and Crimson was out here trying to decrease her liabilities and gaslighting people into working for her. She is awesome. Also, her whole mage act was pretty funny and the way they animated her expressions while talking to Ragna was just perfect.
Jujutsu Kaisen Season 2 Episode 12
Nanami finally snapped! You never make the cool guy angry and that is basically what happened in this episode. All of the assistant supervisors were killed by the crazy blonde guy, including Ijichi. That ticked off Nanami and he proceeded to decimate the blonde guy without any remorse. It was an epic scene. Tsuda Kenjiro's voice is such a perfect fit for Nanami. His heavy voice added so much more weight to that whole sequence.
Nanami squashing that blonde guy was my favorite part of the episode but before that, Mei Mei was having fun killing that random mook, and then "Geto" approached her before summoning a really strong curse to fight her. Also, Touji is back, he literally just took over the other guy's body despite the restrictions placed on his soul by the summoner. It'll be fun to see what Touji does.
That is all for now!
This was an awesome week, banger after banger episodes, probably the best week in the Fall Season so far. Granted, it has only been 3 weeks. Anyway, let me know what you guys think in the comments and what your favorite episodes from this week With that said, I will take my leave here. See ya!
Also, check out my thoughts on The Faraway Paladin Season 2 here!