Pokemon New Series Announces More Details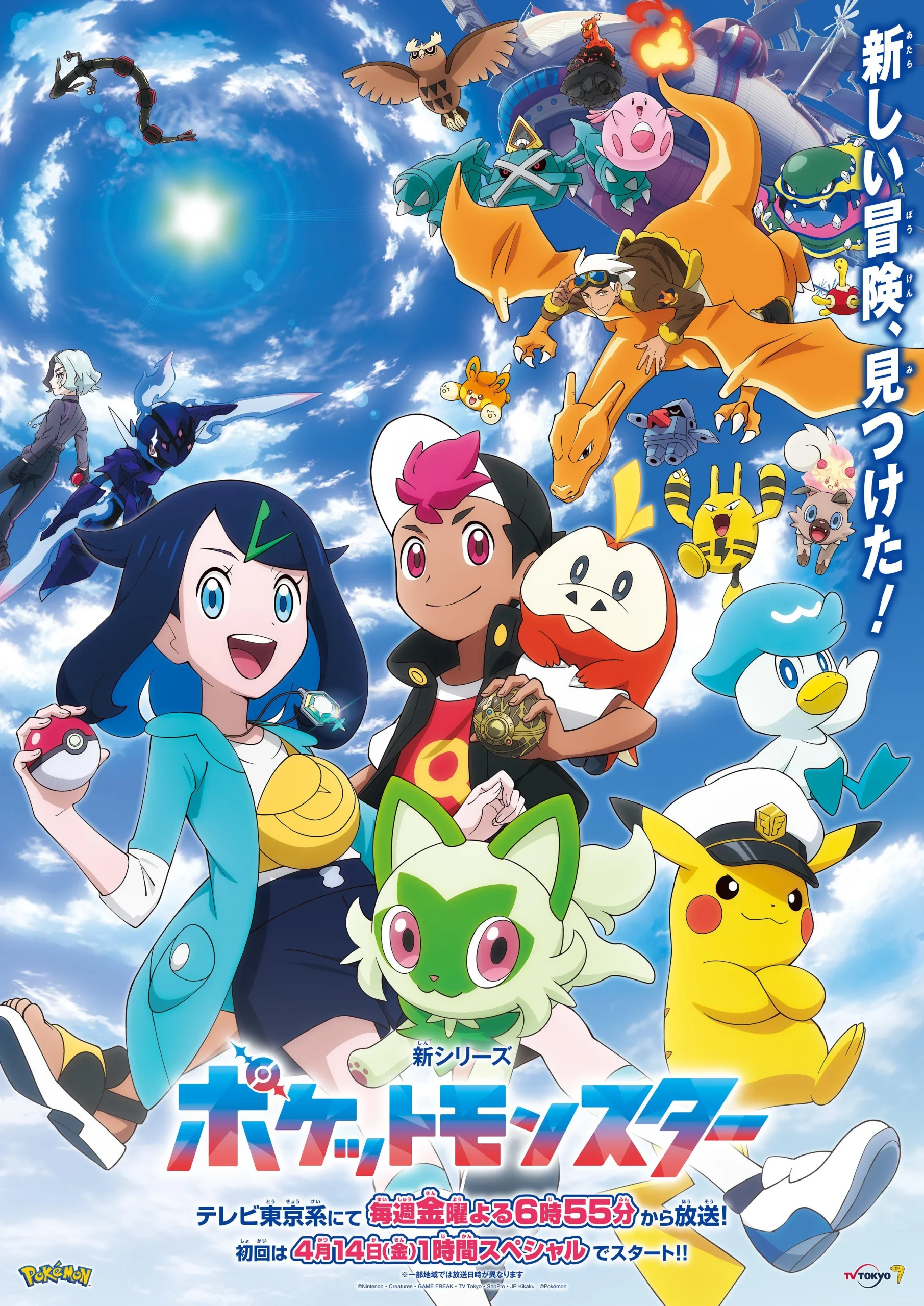 Key takeaways from Pokemon New Series News:
Everything we know about it so far
My thoughts on this upcoming anime
---
Alright, so we finally have more details on this anime. Back when the original Pokemon, that is, Ash's journey ended, we got a bunch of announcements. One was a special episode for the 25th anniversary of the anime, one was a kind of short epilogue series and one was this. A Pokemon New Series. We didn't know much about it back then but now, we have some more info.
So welcome back to another news article. Today we are taking a look at the Pokemon New Series. We got a bunch of new details regarding it recently. As always, the news comes first, I will save my thoughts on it for later on. So let's get started with the news!

What do we know about the Pokemon New Series?
As I mentioned, this anime was announced a while ago to debut in spring 2023. Now we have more details, the official Twitter of Pokemon anime revealed the main staff, cast, a key visual, and a PV for this anime. We also have a confirmed release date of 14th April 2023. The first episode will apparently be a one-hour special episode. The total number of episodes in this season hasn't been announced yet.
As for the cast, we got 4 main cast members: Minori Suzuki, Yuka Terasaki, Taku Yashiro, and Ikue Ootani. On the staff side of things, the anime will be made by OLM Studios with Saori Den as the director. Conisch will be giving the music and good old, Tetsuo Yajima is returning as the action director. You can check out the PV here. Fair warning, it is kind of cheesy but, that's Pokemon alright.
My Thoughts
One thing I am glad to see, Pikachu and Charizard are back. Pikachu is kind of synonymous with the Pokemon IP at this point, so obviously they can't get rid of him. Charizard deserves some more love so, glad to see him return as well. I have no idea how this Pokemon New Series will fare. I personally don't think it will ever be as impactful as the original one, but maybe that is because I grew up on the original one. So maybe I am biased.
Still, though, it should be fun to see what they do with this anime. The stories of recent Pokemon games like Arceus have been pretty good. So I hope they can take some inspiration from there instead of sticking to the tournament-after-tournament kind of structure. I will definitely give this anime a try. It is impossible to replace the original series from the heart of someone of my age (or older) but maybe the youngins can grow to like this as much as we liked the original.

Conclusion
That is all for now. Let me know what you think about the Pokemon New Series in the comments. The series is at a really interesting spot right now and it has a lot of potentials. So I am definitely curious to see how things progress from here on out. With that said, I will take my leave here. See ya!