Pon no Michi – New Original Anime from OLM!
Key takeaways from Pon no Michi news:

Pon no Michi, an original anime by OLM Studios, features a talented staff and an intriguing storyline about an MC who renovates her father's vacant parlor. Directed by Tatsuma Minamikawa, known for Nagatoro and Komi-san, Pon no Michi promises a fun blend of slice-of-life and comedy.
OLM Studios' involvement adds credibility to Pon no Michi, known for their work on Pokemon. With a light-hearted atmosphere showcased in the teaser, the anime is expected to be an enjoyable watch.
Pon no Michi also marks voice actress Kaori Maeda's first lead role, adding further excitement. Set to premiere in Winter 2024, the series has generated positive expectations for a wholesome and entertaining experience.
So Mappa recently announced a new of their own. But that was not enough so here we are with another new original anime announcement. I have a soft spot for original anime as I've said a lot of times, so this immediately caught my eye.
Pon no Michi not only sounds fun, but it also has some really good talent behind it, granting it some credibility. Who do I mean? Well, let's talk about that.
So welcome back to another news article and today we are talking about Pon no Michi. As always, the news will be first and my thoughts will be saved for after that.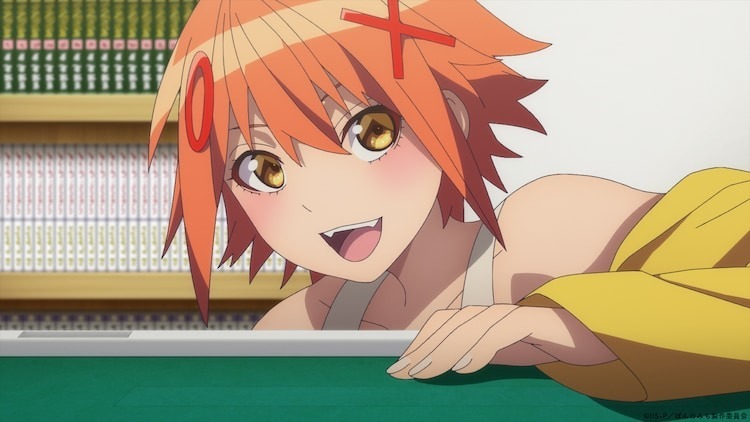 What do we know about Pon no Michi?
An official website for this anime was recently created and it revealed a bunch of stuff like the main staff, cast, a teaser visual, and a teaser trailer as well. The anime will be made by OLM Studios, you know, the people behind Nagatoro, Komi-san, and a little-known series called Pokemon. The creator of the anime is credited as IIS-P, which is obviously a pseudonym. The anime will be directed by Tatsuma Minamikawa.
As for the plot, our MC is kicked out of the house by her parents for some reason. She realizes she has no place to hang out with her friends anymore. But then she learns that the parlor her father owned is now vacant. She decides to renovate it and run it as her own. You can check out the teaser for the anime right here. Pon no Michi is scheduled to come out in Winter 2024 season,
What do I think?
First and foremost, OLM is a really good studio for stuff like this. Pon no Michi looks like an SOL with a blend of comedy. Given OLM's track record, they are very good at stuff like this. Not to mention, OLM is an old and experienced studio too so they know what they're doing. Just being made by OLM is enough to grant credibility to this anime.
I don't expect anything life-changing or genre-defining type stuff from this anime. But, I am 90% sure that it will be a fun anime to watch. Just look at the teaser, for example, it sounds fun. It is also voice actress Kaori Maeda's first time in a lead role so that is pretty cool. I look forward to seeing more of her performance.
Conclusion
But yeah, that is all I got for now. I think Pon no Michi will be a fun and wholesome anime. Let me know what you guys think in the comments though. I will take my leave here. Really busy couple of weeks for me. See ya!
Oh and, about that Mappa original anime I mentioned, if you are curious, you can learn more here.