Reign of the Seven Spellblades, Put This on Your Radar!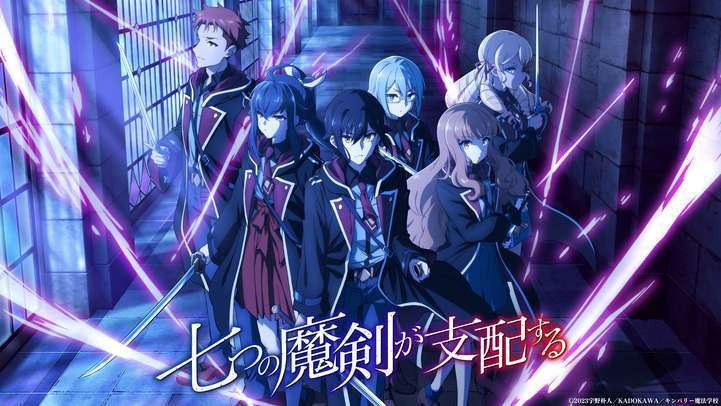 Key Takeaways from Put This on Your Radar – Reign of the Seven Spellblades:
Info on this upcoming anime
My thoughts on it and why you should check it out
---
So this anime looks interesting. I asked a couple of friends about the source material and from what I've heard, it sounds cool. Imagine Harry Potter combined with bits of Made in Abyss… yeah, that is the kind of story Regin of the Seven Spellblades is. I don't know how the anime will ultimately end up, but I like what I have heard about the LN so far so let's talk about it.
Welcome back to another edition of Put This on Your Radar, the series where we take a look at some upcoming anime that caught our eyes. This time, we are talking about the Reign of the Seven Spellblades. I don't know how many times I misspelled it as "Seven Sovereigns" thanks to Genshin lore. But anyway, let's get started with the news as always.

What do we know about the Reign of the Seven Spellblades?
So the anime is based on the LN of the same name by Uno Bokuto and Miyuki Ruria. It has been serialized since September 2018 and is still ongoing. Now, you may know the author from his previous work, Alderamin on the Sky. Anyhow, this LN's story is about a magic academy, Kimberly, and the protagonists discovering its dark secrets. So kind of like Harry Potter but much darker.
As for the anime, Warner Bros. Japan opened an official website for this anime and revealed a bunch of details. Atsushi Tamaru and Yuka Nukui will be starring as the main duo. The anime will be made by JC Staff and will be directed by Masato Matsune. The anime is set to come out in this year's July, which will be the summer season. We also got a cool new PV for this anime, which you can check out right here.
My Thoughts
So um, yeah, I am very interested in this anime. Kind of like Harry Potter but darker with a lot of gore and human experimentation shit? Sign me the hell up. I have been wanting an anime like this for a while and hopefully, the Reign of the Seven Spellblades scratches that itch. Now, the staff does look kind of meh but, it is JC Staff so hopefully they know what they're doing.
Thankfully, this anime drops this year itself so we will know how this anime actually is in a few months. I am fairly excited about this anime and I think it should be a fun anime to look forward to.

Conclusion
Well, that is all for now. Let me know what you think about the Reign of the Seven Spellblades in the comments below. It is coming in the summer season and I am really excited about it. Again, I hope this anime can scratch my Harry Potter Itch lol. With that said though, I will take my leave here. See ya!!