Sad Yor Forger Sketch, Anime Art of the Week!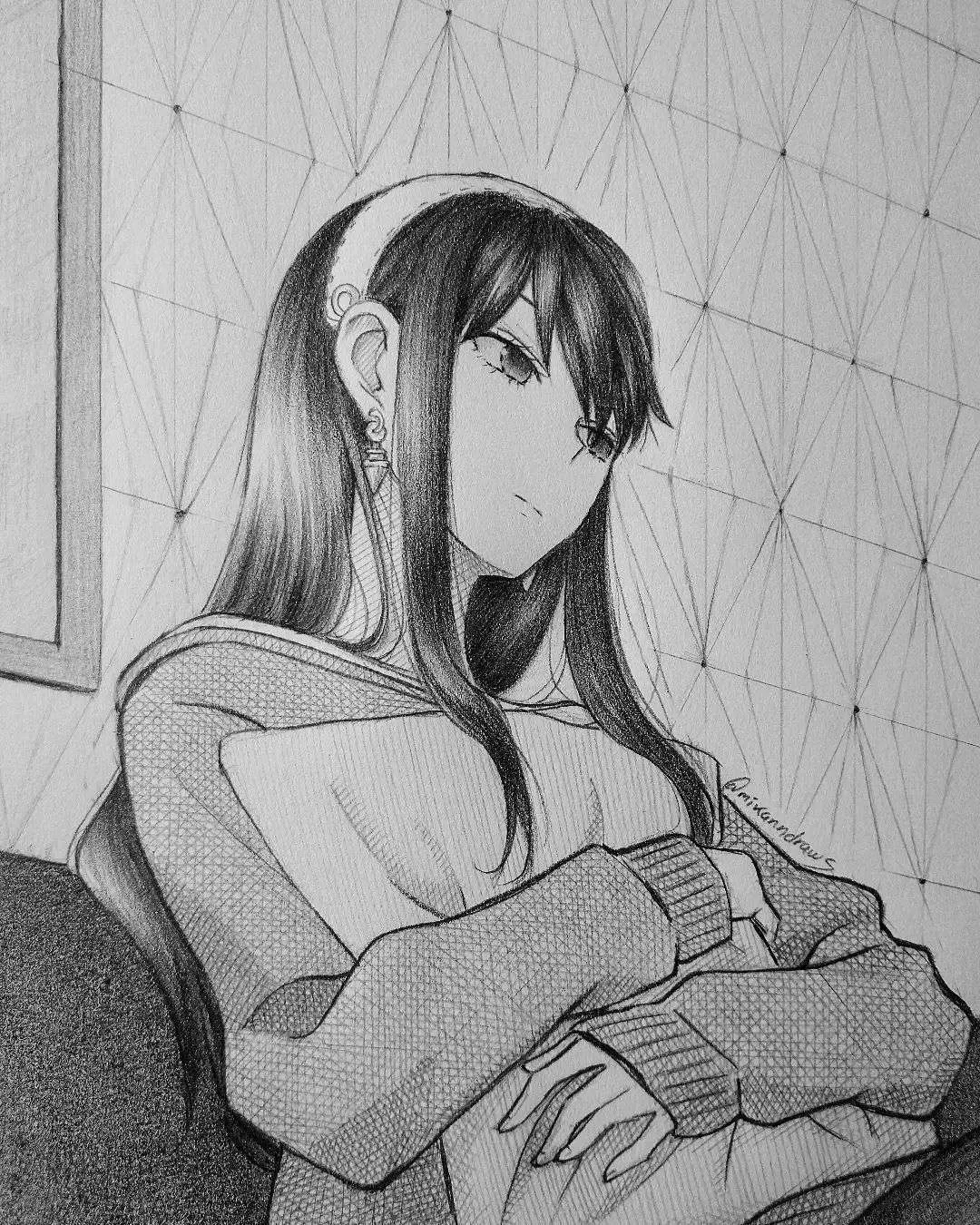 IG artists keep on giving. Every week, there is so much good art content posted on IG, that is kind of hard to keep track of it all. That is why we do this series. We just want to promote some artists and their art. And you know, just highlight some stuff we liked. So we are back again with 5 awesome pieces of art this week as well. Once again, I had to make a tough decision for the thumbnail and keyword so I went with the Yor Forger sketch.
As always, all the art pieces here are IG based. You can find the link to the artist's page below the heading and clicking the images will take you to the original post; although, this article has fewer images than normal. You'll see what I mean, So let's get started.
Rengoku up for Fight (Demon Slayer)
by: @renonograffiti
This is how you use copics. This is the reason why copics are so good for anime art. Look at that color blending. The hair looks so clean, the artist himself did an excellent job of cleaning out the outlines and stuff. This is just awesome, you can feel this art man. Hats off to Zeno for this awesome work.
This video (Multiple characters)
by: @siksketch
Siksketch is one of my personal favorites. And this video is one of the reasons why I like him. The dude is not afraid to laugh at his own mistakes. He's basically poking fun at the way he draws hands sometimes. Even the caption says "hands scare me". I feel you, mate. I don't like drawing hands or feet either. Check out the original post here.
Kaede from Seishun Butayarou
by: @draw_so_easy_anime_channel
I swear, this guy named his page "draw so easy" but there is nothing easy about this sketch. First off, he's using a charcoal pencil which is rather prone to breaking unless you use them properly. 2nd this guy made it look so effortless, it feels like he's using ink instead of a pencil. And the final sketch too looks so cute. Check out the video here.
Wednesday Adams, Anime Style
by: @tasuchii
Wednesday is pretty much an anime character at this point lol. She has a lot of anime-style art and stuff from anime artists. This is one of the nest Wednesday sketches I've seen in my recent memory. Tasuchii is an awesome artist, I love their art style. And their art style pairs really well with Wednesday. Check out the video here.
Sad Yor Forger (Spy x Family)
by: @mikanndraws
This scene kind of hit hard in the anime man, I have to say. And you know, of course, it was just overthinking as typical of Yor. But this sketch is so pretty, the art style and the shading really speak to me. I love how the hair looks, the light spread on the hair is really well done. Amazing work.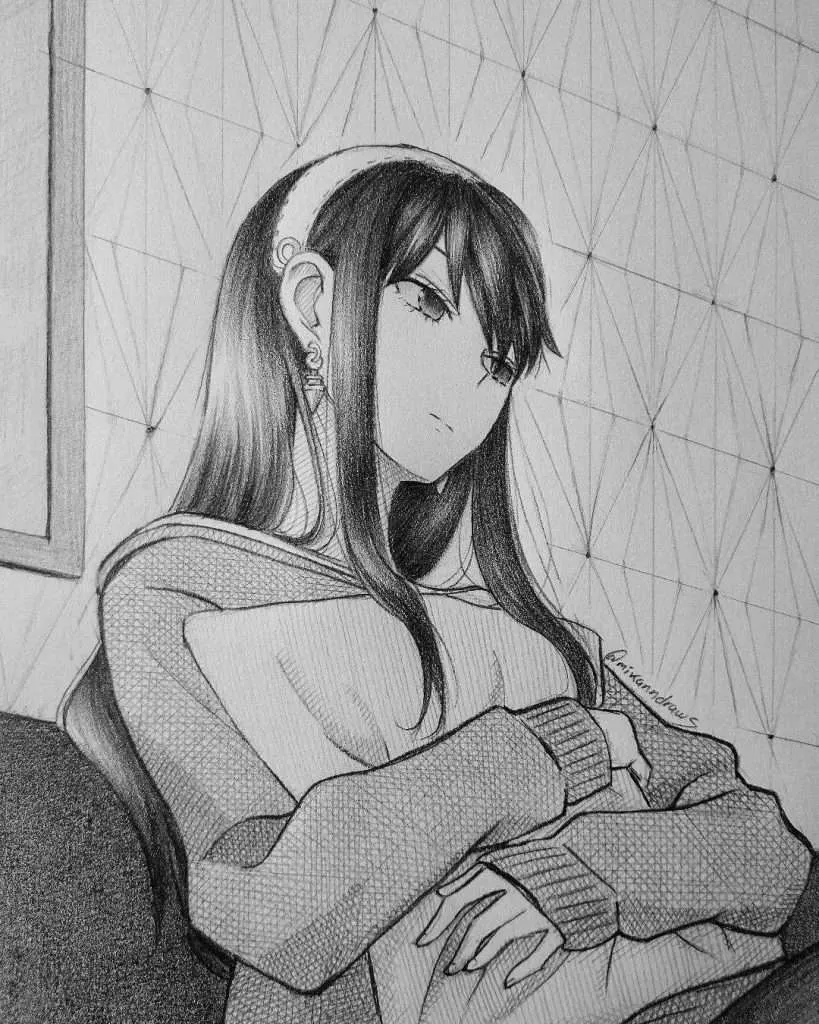 Conclusion
Well, that was all for now. Let me know what you guys think in the comments. If there is any artist you want to see featured here, please let us know. With that said, I will take my leave here. See ya!!