Shikimori's Not Just a Cutie Manga Ending Soon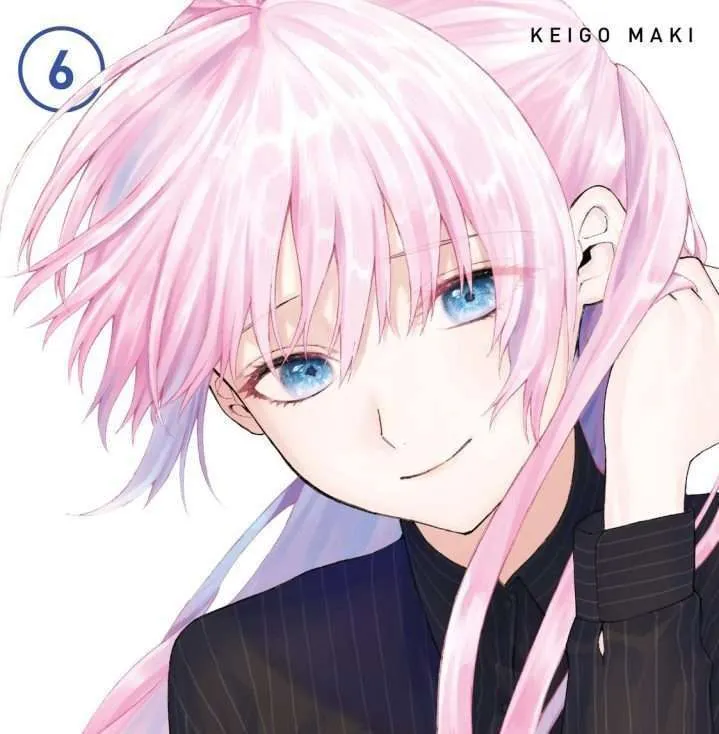 Wow, what's up with all the ending announcements this week? Oddly enough, both of the mangas ending are rom-coms too. Like, is it just a simple coincidence or something happened? Pretty sure it is just a coincidence because Kubo-san and Shikimori don't have anything in common outside of being rom-coms. But yeah, Shikimori's Not Just a Cutie manga will be ending soon, as sad as that announcement may sound.
So welcome back to another news article. Today we will be talking about Shikimori's Not Just a Cutie manga's ending. Pretty sad week for my fellow rom-com enjoyers but, hopefully, we will get more new rom-coms soon. Or maybe at least a 2nd season for Shikimori-san soon. There isn't a lot to talk about in the announcement itself but let's get to it. I will put down my thoughts after the news section.

About the Ending
Kiego Maki's Shikimori's Not Just a Cutie has been serialized in Manga Pocket since February 2019. And will be ending soon after a little over 4 years of serialization. As you know, it is a rom-com SOL manga and is quite popular with over 4 million units in circulation. Volumes 17 and 18 of the manga were shipped recently on February 9th.
As for the ending itself, the official Twitter account of the manga announced that it will be ending with the 20th Volume. Yes, the 20th Volume will be the last volume of Shikimori's Not Just a Cutie manga. Volumes 19 and 20 are scheduled to release on 7th April. Although, the last chapter will probably be out sometime in the next month. That is all we know about the ending so far, so let's move on to

My Thoughts
A lot of people I saw online are thinking that this and Kubo-san got axed for some reason because of the close proximity of the announcements. Which I think is kind of stupid. Because 1) They are published in completely different magazines and 2) because they are widely successful. You know, why would you axe a series that is selling millions of units? Kubo-san came up in the millions range long before the anime was even announced. So, I don't think either of them was axed, it is just that the timing is a bit too convenient.
That, however, does not mean that I am not kind of sad to see this announcement. It is always sad when a manga you like is ending. Doubly so, if you are a rom-com fan like me. But, I will say the same thing as I did with Kubo-san. it is better to see a manga end on time rather than continue on with pointless filler content. That is what I think personally at least.

Conclusion
Well, that is all for now. Kind of sad to see Shikimori's Not Just a Cutie but, hopefully, we will get a 2nd season for the anime soon. Let me know what you guys think in the comments below. I will take my leave here, getting really sleepy. See ya!!