Skeleton Knight – Overlord but Better?!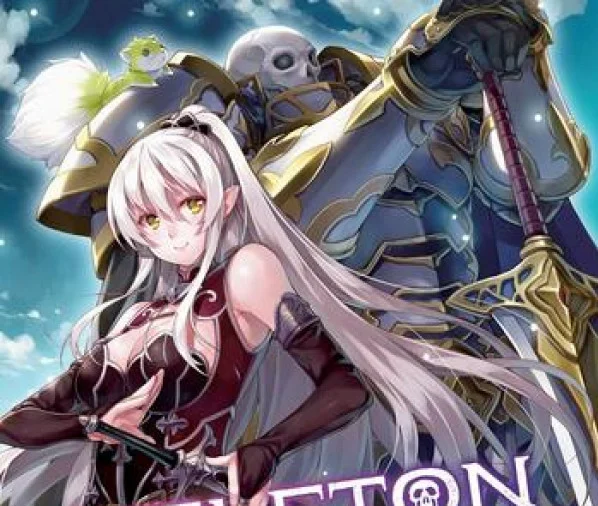 So Skeleton Knight in Another world is a rather popular anime right now. It is a very chill and fun isekai anime that is still airing. It has drawn a lot of comparisons with Overlord since both the series have a similar skeleton/undead protagonist. Both the animes also share a similar theme with the protagonists being maxed level and trapped as their in-game avatar.
So which one is better? That will depend on your personal opinion but, I personally like Skeleton Knight a bit more. I like the vibe of the series more than Overlord. So well, I did not get a chance to talk about this anime so far. So let's do just that today. Let's take a mid-season look at Skeleton Knight.

Introduction
Skeleton Knight is based on the LN of the same name written by Hakari Enki and illustrated by KeG. The anime is being animated by Studio Kai and HORNETS. You can watch this anime for free on YouTube thanks to Muse Asia. The anime is about Arc, the titular Skeleton Knight who was a normal person that got trapped in his game's avatar. He tries his best to earn a living while concealing his skeletal appearance.
Skeleton Knight is slated for 12 episodes as usual and currently, 5 of those episodes are already out. The opening theme "Ah, waga Rouman no Michi yo" is performed by PelleK. And the ending theme "Bokura wa Orokadante Dare ga Itta" is performed by DIALOGUE+. With all that out of the way, let me share my personal thoughts on the anime so far.

My Thoughts on Skeleton Knight so far
Spring 2022 is full of awesome anime and this is definitely one of those. Skeleton Knight is a very interesting and entertaining anime. It has a little bit of something for everyone. Arc is a great character and right of the gate, his laughter is awesome. You can hear it at the end of the opening theme too. He is trying his best to live honestly without causing people any trouble and he is a man of culture. The series is very funny and it will leave you laughing for while.
The animations are pretty average but, they work just fine even during the fights. The opening and ending themes are awesome too. These past few episodes, the plot has really picked up and there has been a more than fair amount of world-building. I like that, the series is handling the pacing really well too. I really want to see how my views of the series by the end of the season at the time of reviewing.
For now, I will give Skeleton Knight a soli 7 points just for the entertainment value alone. It could even progress to an 8 if it gives me some more of the good stuff.
Conclusion
That is all for now. Let me know what you guys think about Skeleton Knight down in the comments. I personally really like the anime so far, I think it has potential. Of course, everything I said here is my opinion and you are free to differ. With that said, I will take my leave here. See ya!