Spice and Wolf, Anime Recommendation!
Key takeayways from Anime recommendation – Spice and Wolf

Spice and Wolf is an underrated romance anime set in a fantasy world, offering a complete package with memorable characters and solid world-building.
The original series aired in 2008 and 2009, with a reboot adaptation coming up next year. It is based on the ongoing light novel series by Hasekura Isuna and Ayakura Juu.
The anime's strengths lie in its great plot, amazing characters, and well-executed world-building, making it a must-watch for anime enthusiasts.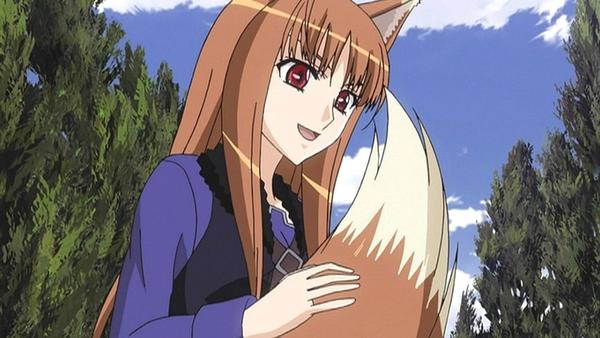 I talked about this anime recently in the whole bunch of news articles I did this week. As I said, Spice and Wolf is a truly underrated romance anime. It is set in a fantasy world, too, which gives it so much more scope beyond just romance.
And then it has some memorable characters and world-building on top of all that and making this anime a complete package. This is also a fun time to check out the original. You know, it should be fun to compare the reboot to this.
Either way, welcome back to another edition of our anime recommendation series. This week we are talking about Spice and Wolf!
Introduction
Spice and Wolf is based on the LN of the same name by Hasekura Isuna and Ayakura Juu. The LN has been serialized online since February 2006, and yes, it is still ongoing. The original anime has two seasons, and of course, a reboot adaptation is coming up next year. Today
I am talking about the original series, though. So, the original series was made by Imagin and Brain's Base Studios. Season 1 aired in the winter season of 2008, while season 2 came out in Summer 2009. And there are a bunch of OVAs too. One OVA serves as the bridge between seasons 1 and 2, so I recommend watching that one.
Plot
Holo is a powerful Wolf deity of the harvest. But as people become more self-sufficient, her power has grown weaker. One day, a merchant Lawrence Kraft visits the village, and Holo offers to become his business partner if he drops her off at her home in the north, Yoitsu. He sees that Holo is capable of reading people well, so he accepts her offer, and their journey begins.
Aside from the usual slow romance, Spice and Wolf has a lot of other things on offer. There are genuine business deals struck here after some intense negotiations. The anime does a good job of explaining the economic conditions of each region. This gives us some nice world-building, and it leads to some awesome plot points.
Characters
Due to the nature of the show, we don't stay in one place for long. And yet, the anime still manages to have memorable and well-written side characters. This goes without saying, but Holo and Lawrence get some nice character development throughout the series as well. Lawrence, in particular; for Holo, it is more like she reveals more about herself as the series goes on.

Animations and Soundtracks
I don't remember the soundtracks as much so I won't comment on them. But the art style and animations though, I definitely do like. The art style of the series goes really well with the medieval vibe and setting of the plot.
Why should you watch Spice and Wolf?
Quick pointers on why you should check out this anime
Great plot
Amazing characters
Good World-building
Holo
Conclusion
That is all for now. Let me know what you guys think in the comments. I am really excited to see how the Spice and Wolf reboot compares to the original. With that said, I will take my leave here. See ya!
Speaking of the reboot, check out everything we know about it here!