Spy x Family Season 2 – First Impressions!
I wanted to go over the new animes of the season first instead of going over the sequels. My original plan was to do Shinobi no Ittoki but sadly I didn't get time to watch it today. Next week though, for sure it is coming. So today I'll be going over something I did watch. Spy x Family Season 2 started last week and its 2nd episode is just about to drop in a few hours. And as you'd expect, Anya is back in full force.
So welcome back to another one of my "first impressions" articles, where I talk about my first impressions on the new animes of the season. I try to do it after the first episode but sometimes it is also after the 2nd or 3rd episodes. That aside though, today we are talking about Spy x Family Season 2. Yes, it is back and it looking to be even better. So let's start right away.

What do I think of Spy x Family Season 2?
Before I move on though, a quick shout-out to Muse Asia! If you live in SE Asia, you can watch Spy x Family Season 2 for free over on their YouTube channel! Go check them out!
Spy x Family Season 2 starts off with a quick "summary" of the first season. We continue from where we left off, Anya wants to get a dog as a pet. So Loid takes her to a "pet shop" run by his agency to buy a dog who can be a pet as well as protect Anya when needed. As you might expect, all of the dogs there are pretty jacked and Anya doesn't find them cute making for a really awkward but funny scene.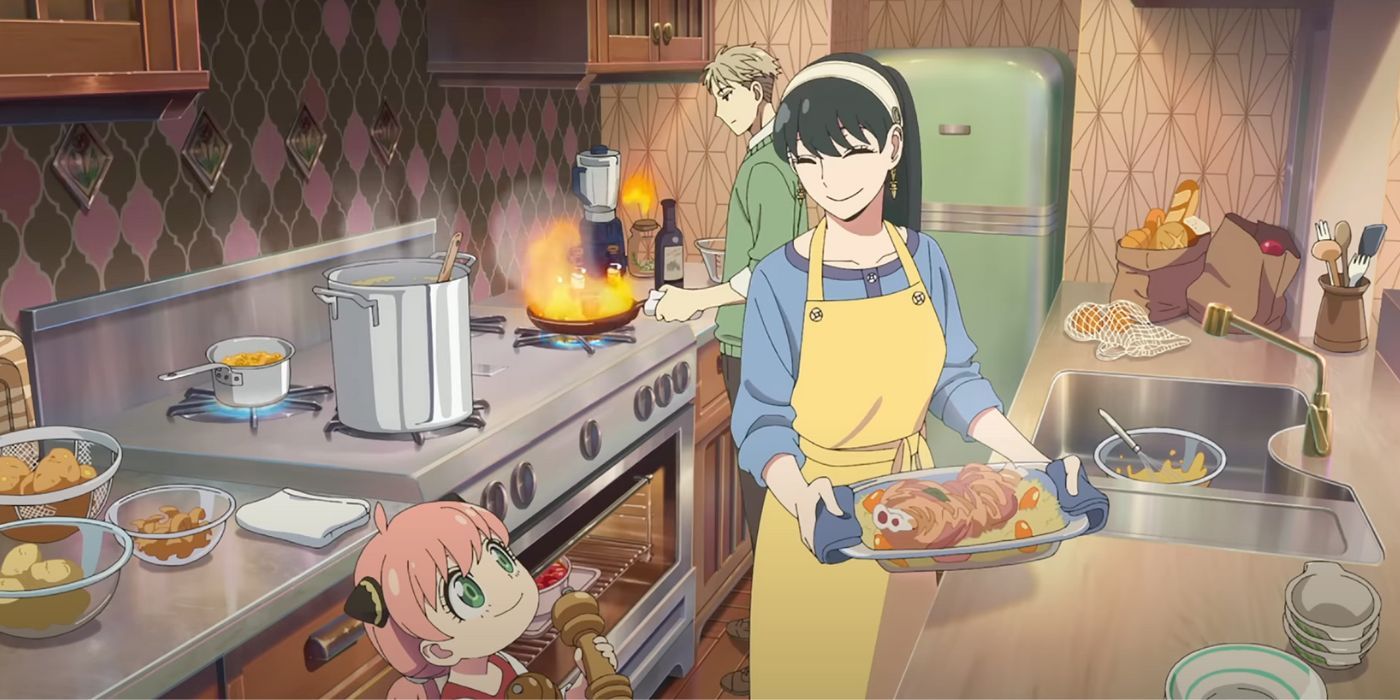 Loid is soon called off for work though and we learn that a group of terrorists plans on using dogs to assassinate the foreign minister by strapping bombs on them. This would cause the peace between Westalis and Ostania to shatter. We can't have that so Loid's "boss" interrogates one of the members of the group.
That's all I'll tell you about the plot though. Go check out the episode yourself. But what I do like is the Spy x Family Season 2 got straight into the plot without wasting much time on fluff. And this time it looks like they're going further in on the political and darker themes of the show. Now yes, the show is a comedy for the most part but because of this, people forget that the show can go quite dark. In this world, 2 superpowers are at each other's throats about war, people experiment on children, corruption has hollowed the country, kidnapping and minor crimes are commonplace and the list goes on and on.

Conclusion
It always surprises me how the anime manages to be so funny despite the fact that it is set in a dark world like this. Ultimately though, I look forward to seeing more of these kinds of themes being explored in the future. It does look like this season will go further into it and I really hope it does. Otherwise, there's always the wholesome comedy to keep us entertained.
Well, those were my two cents on Spy x Family Season 2 so far. Let me know what you guys think in the comments below. I will take my leave here, I am very tired now. I'm turning in for the day. See ya!!