Suicide Squad is Getting an Anime?!
Key takeaways from Suicide Squad anime news:

Warner Brothers and WIT Studio have announced a Suicide Squad anime, which is an isekai, surprising many fans.
The anime is directed by Eri Osada and features Kenichiro Suehiro as the music composer, both known for their previous works in the industry.
Concerns arise regarding the anime's budget and potential treatment as marketing material for the upcoming Suicide Squad video game, but optimism remains for a promising outcome.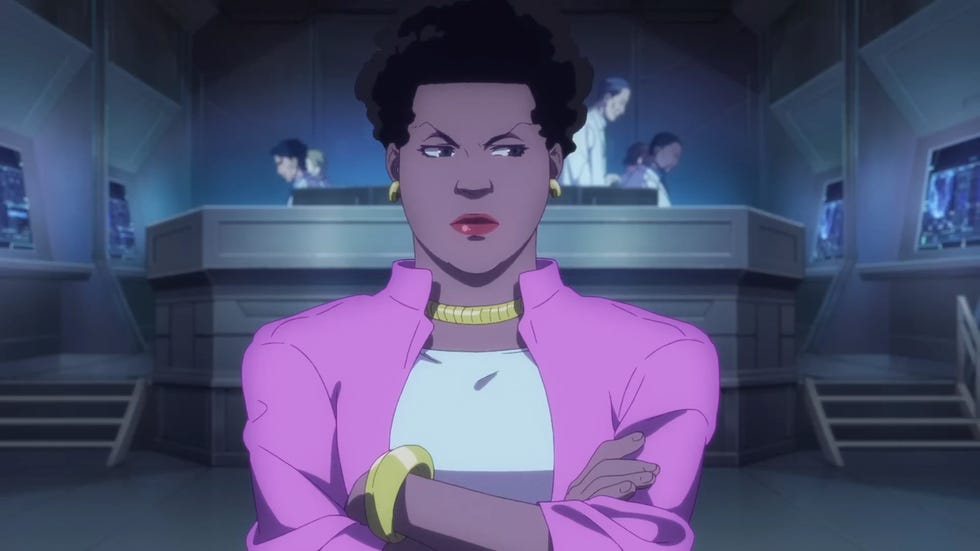 Never in my wildest dream could I have ever imagined something like this. Then again, Cyberpunk also got an anime, so this isn't that far off, either. Yes, Suicide Squad is getting an anime, and it is an Isekai…that is wild.
I have no clue how this happened or what combination of events led to this anime. Is it an advertisement for the upcoming Suicide Squad video game by Rocksteady? I have no idea. But let's get to that later, though. First, let's cover the news.
So welcome back to another news article. You already know what we're talking about today. A pretty surprising turn of events, but here we are. So let's get started.
What do we know about the Suicide Squad anime?
This news comes to us from the Anime Expo, of course. This anime is a WIT Studio Original, licensed by Warner Brothers. And as I said earlier, it is an isekai. WIT Studio and Warner Brothers Japan gave us a teaser visual and an announcement promo. We didn't get much more details since this is just the initial announcement. We did get the main staff, though.
The anime will be directed by Eri Osada, known for JoJo Part 4. Kenichiro Suehiro will be giving the music; he is known for Goblin Slayer. You can check out the announcement teaser here. It looks better than most announcement teasers, as it shows a little more of the anime than usual. We should get more updates on this anime in due time. Curious to see who they pick for the cast.
That is all the news for now. So let's move on to
My Thoughts
I like the concept; there are some talented people behind this anime, too, and most of all, it is WIT Studio we are talking about. But I am still concerned. Why? One word: Budget. For some reason, after watching the teaser, I get the feeling that WB didn't give this anime a proper budget. Of course, this could be false, as this is just the initial teaser. Remember how bad the first teaser for AoT Final Season looked?
I am just concerned that they may treat this anime like marketing material for the upcoming Suicide Squad game and not give it the attention it needs. Now hopefully, my concerns will be proven wrong, and this will be an amazing anime. I like to stay optimistic, you know? We will see how it turns out in the end, though.
Conclusion
That is all for now. Let me know what you guys think in the comments. This is a rather peculiar piece of news today. Still, I hope that all my concerns are dumb at the end of the day. With that said, I will take my leave here. See ya!!
Hell's Paradise Season 2 was also announced; here is all you need to know about it!