Summer Season Coming to An End! Best Episodes of the Week!
Key takeaways from Best Episodes of the Week – Sumer 2023, Week 12

In my opinion, the Summer 2023 anime season stands out as one of the best in recent memory, offering a plethora of captivating episodes and bringing the season to a satisfying close.
I want to spotlight some remarkable episodes from various anime series I enjoyed during this week, including "Jujutsu Kaisen," "My Happy Marriage," "Bungou Stray Dogs," "Horimiya Piece," "Zom 100," "Bleach TYBW Part 2," and "Mushoku Tensei II."
Can't believe that this is technically the last week of the Summer Season yet. It literally feels like the season started yesterday, But well, here we are a whole 3 months and 100s of episodes later, looking at possibly one of the best seasons in the past few years in my opinion. Not many seasons come close to the quality of this one in the last few years.
That is just my opinion of course. But this week, we had quite a few season finales. Bungou Stray Dogs, Horimiya Piece, Mushoku Tensei II, and My Happy Marriage all delivered a very satisfying conclusion to their respective shows. Zom 100 had an amazing outing in the form of a really entertaining episode, Jujutsu Kaisen just blew it out of the water with this episode, and Bleach's new episode added so much to the lore.
Let's talk about all that in detail we take a look at the best anime episode of this week. It is technically the last week of the Summer Season, Week 12. So let's get started
Jujutsu Kaisen Season 2 Episode 9
This was a frustratingly good episode. Yes, it was awesome, I knew what was going to happen in this episode but I am still mad about it. A pretty big lore drop regarding Suguru, an awesome fight scene, and a very detailed plan to trap Gojo. Things are slowly starting to go to hell and trust me, I have read the manga, and this is only the beginning. A lot of spoilers are floating around online, so please be careful about those.
Amazing episode, definitely one of the best episodes of the series so far. It was really well animated, I loved how on the edge Gojo looked in the final moments of the fight. He looked borderline deranged and I loved every second of it.
My Happy Marriage Episode 12
A perfect season finale to this anime. Miyo and Kiyoka finally reunite and they put an end to a scheme by the emperor. Miyo learned how to use and control her ability and used that to help Kiyoka. It did feel a little rushed in places but the episode overall was great. It looked great, it delivered a satisfying conclusion to the season and it had some nice character moments for Miyo, Kiyoka, and Arata as well.
I loved to see how much Miyo had changed after all her experiences in the Usuba family home. Learning about her past and accepting her old self really added a lot to Miyo's character development. The last scene before the party was perfect to nail the slight shift in character.
Bungou Stray Dogs Season 5 Episode 11
Not much to say here. A gamble paid off, Dracula got freed from the holy sword and made a deal with Rampo to fix the vampire problem the world was facing. It gave an awesome send-off to Fukuchi and explained how complex his motivations and goals truly were. Nikolai got a surprising bit of character development in this episode too. Yeah, they somehow managed to wrap up one of the craziest seasons in recent memory properly in a single episode, Which is awesome and deserves some series props for it.
Horimiya Piece Episode 13
I actually teared up a little when this episode ended. Because the end of this season meant that I won't get another major Horimiya Season ever. This is the end of the series and that fact deeply saddens me because of how much I love this series. That said though, the episode did not fail to deliver. It was hilarious, it was even emotional, and as always, had the uneasy undertone of growing up and leaving your school friends and memories behind. This episode made me laugh as much as cried in a span of 20 minutes. Not a lot of anime can do that this effectively.
Zom 100 Episode 8
I did not include this anime in my review of the Summer Season because it simply didn't have enough episodes. This episode though, was definitely a treat. After dealing with a relatively heavy arc, we are back to dealing with zombies and saving and meeting new people. And yes the new character introduced this week is a joy to watch.  A German weeb obsessed with Japanese culture, and boy does she fit the existing main cast well. Also, I love how despite her initial reaction, Shizuka is also completely a part of the group. Her and Kencho's reactions to the stupidity of the other two were just a sight to behold.
A plain and simple entertaining episode, just what we needed as a palate cleanser after last week.
Bleach TYBW Part 2 Episode 11
You know what? Screw the haters. Bleach TYBW Part 2 Episode 11 was amazing. Just the new anime original scene added so much more nuance and context to the whole war. It explained a lot of stuff that happened in the past as well. And then even after that amazing flashback sequence, we had the fight of the Zero Division and Yhwach's Royal Guard. The fight is not yet complete of course, but the fight is already so much better in the anime as we get a little more context on everything.
Honestly, the anime is making the Zero Division look better than the manga ever did. The episode looked incredible as well and Uryu used his new power in a very interesting way toward the end of the episode. Ah man, next week's episode is going to be wild and even better than this one, This episode easily made Bleach a strong contender for Anime of the Year, from the Summer Season at least in my opinion.
Mushoku Tensei II Episode 12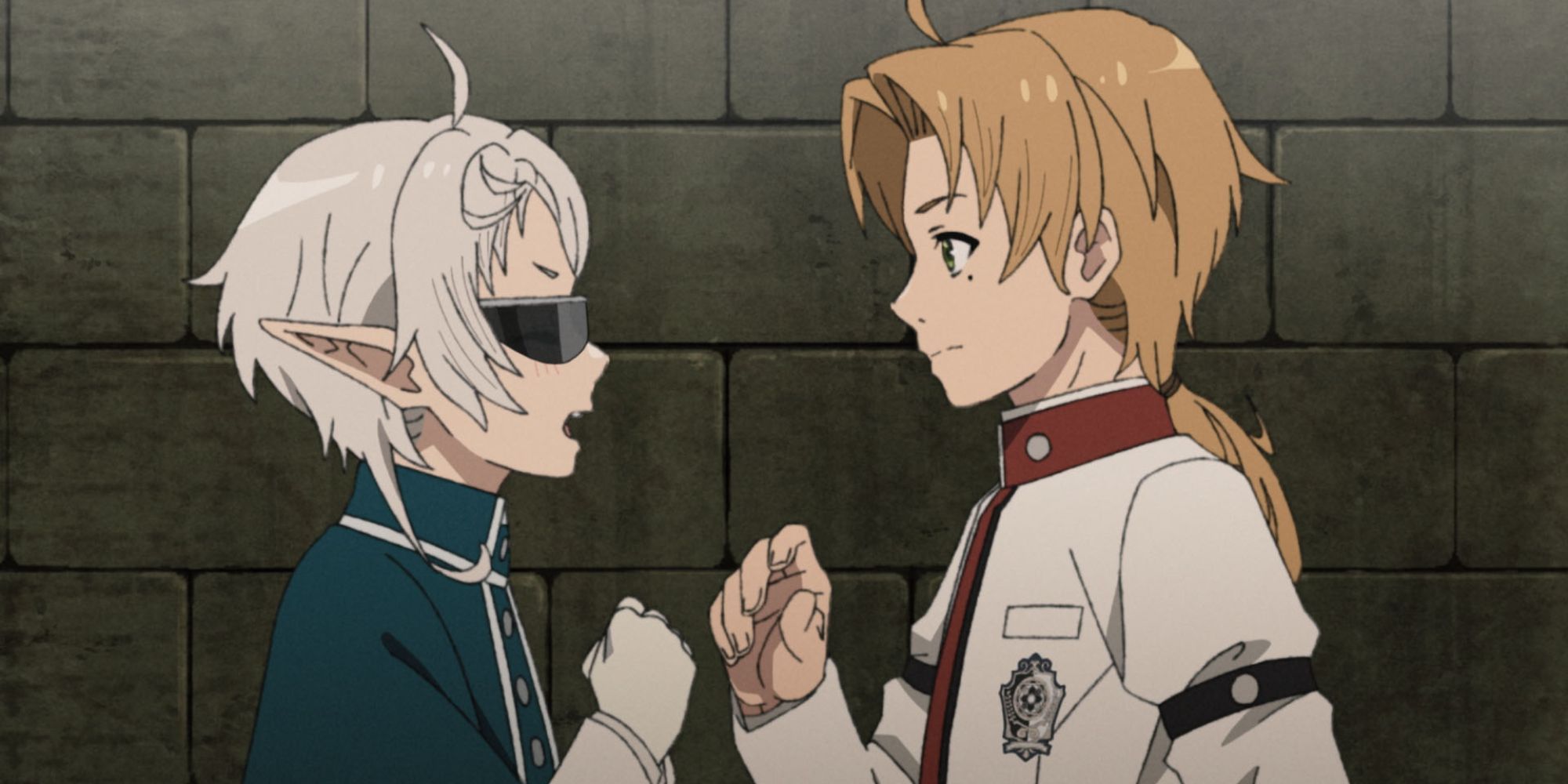 Another fitting end to an arc in Mushoku Tensei. Rudy finally got his ED cured, he is finally with Sylhie, and on his way towards a mental recovery. Just the little act of him clinging to Sylphie when she came back from her Guard Duty said so much about Rudy and how strained he is mentally after Eris left. But Rudy and Sylphie are getting married, they did the deed and they are both happy. Couldn't ask for a better ending for this part. Also, if it didn't feel like a grand season finale, it's because this isn't a "season finale". This is just the end of Part 1, we got Season 2 Part 2 locked in for Spring 2024.
That is all for now
Those were my favorite episodes from this week. Let me know yours in the comments. Summer Season was awesome and Fall Season looks even better somehow so I am very happy overall right now. With that said, I will take my leave here. See ya!!
Also, check out our full guide for Fall 2023 here!