TenSura Season 3 Announced!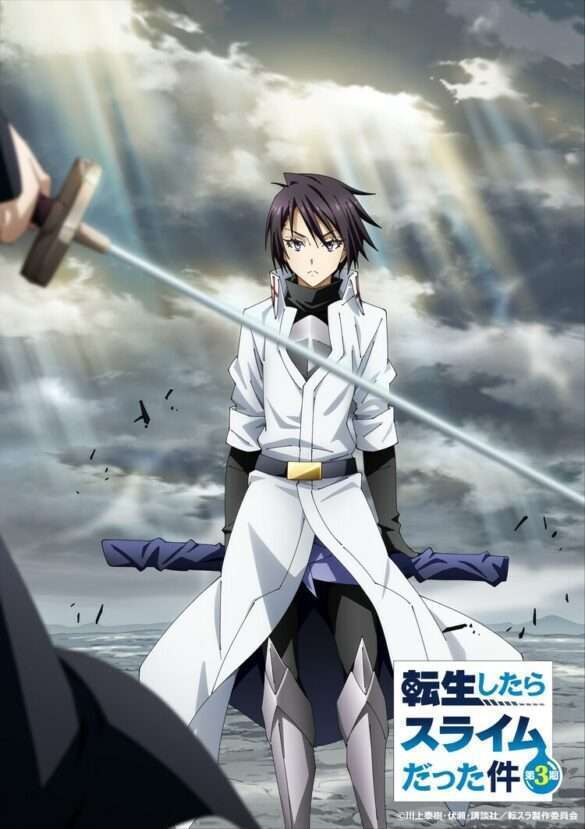 Now, this is an announcement long overdue. We all knew that this was coming one day and that day is finally here. TenSura is easily one of the best isekais to touch the market and it really manages to make its place in this over-saturated genre. Seriously, the first season was good but the second season made waves. Everyone was rightfully hyped about that arc and it delivered. Now that TenSura Season 3 is announced, I can barely wait for it.
Do you ask what can surpass the 2nd season's hype? Well, the 3rd season has been finally announced, and let me tell you, one of the upcoming arcs is amazing. TenSura Season 3 will slow down a little around this point but when it picks back up again, man does it get good. Most of the upcoming arcs are absolute bangers and I can't wait to see them in animation. Of course, I won't spoil anything here but I am excited as hell.
With that lengthy introduction out of the way though, let's get started with the news. I had to make the introduction long because there is not a lot of news to speak of here. You know how announcements go. Well still, here is all we know about TenSura Season 3 so far.
What do we know about Season 3 so far?
Well, nothing basically. There was this live viewing, sort of early screening event of the upcoming TenSura movie on Wednesday (9th November). During this event, it was confirmed that TenSura Season 3 was in production and we got a teaser visual for the season. That is basically it. No release windows or even staff/cast announcements. Although, I personally think it is safe to assume that all major members will be reprising their roles.
So let's move on to

Expectations
Well, first off let's get the release window out of the way. I personally think the anime will come out sometime next year, the fall season being more likely in my opinion. I've read The time I got Reincarnated as a Slime LN so I do know what will happen next. But man, they seriously put the whole point of TenSura Season 3 arc on the teaser visual. I like it, those who've read the LN will get what I mean. But, the teaser visual makes it pretty clear that this arc will revolve around Hinata. Things are never that simple though and this arc has a lot of twists and turns so I will refrain from saying anything further.
I hope they keep the pacing like the last few seasons. The anime really took the LN's plot and significantly improved its pacing in my opinion. So I hope that they can keep this going. 8 bit is doing a great job with this series and I hope to see them continue doing so cause TenSura really gets amazing in later arcs. The amount of world-building in this series is just astounding at times.
Conclusion
Well, that is all for now. Let me know what you guys think in the comments. I really can't wait to see more of TenSura Season 3. It is one of my favorite isekais. With that said, I will take my leave here. I'll go get something to eat now. See ya!!