The Demon Sword Master, More Details Announced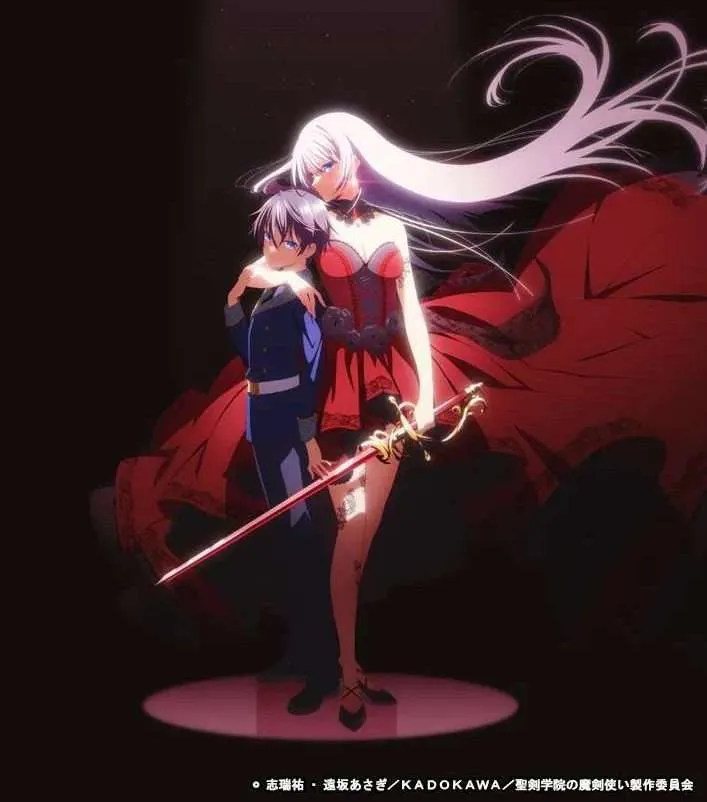 Key Takeaways:
Info on The Demon Sword Master of Excalibur Academy.
News related to the anime adaptation
My thoughts on the information and the series
---
I am pretty sure that The Demon Sword Master may as well end up as another average isekai/fantasy anime but, I was interested in mainly for 3 reasons. The first reason is of course VAs, I love Marina Inoue's work so of course. The 2nd reason is the studio, which I will discuss later. And the third reason is the most straightforward because the teaser visual looks cool af.
So welcome back to another one of my news articles. Today I am talking about The Demon Sword Master of Excalibur Academy. I am aware that it may just end up being another cliche isekai/fantasy anime, I haven't read the LN so I can't say for sure. But, I am interested in it because of the reasons listed above. So let's get started.

About The Demon Sword Master of Excalibur Academy
The anime will be based on the LN of the same name by Yuu Shimizu and illustrated by Asagi Toosaka. Yuu Shimizu also wrote The Blada Dance of the Elementalers, which was decently famous back in the day. The LN has been serialized in Kadokawa MF Bunko J Imprint since May 2019 and is still ongoing. Its 12th volume is scheduled to ship in March.
As for the anime itself, it will feature Marina Inoue and Yui Ishikawa as the main duo. They're, of course, known for their work as Mikasa and Armin. Marino Inoue also voices Elysia from Honkai Impact 3rd, the best-written character in a gacha game, period. Interestingly enough, Passione will be producing The Demon Sword Master. We don't know if they will be the ones animating it too though. But yeah, that wraps up all the important news for now. So let's move on to

My Thoughts on The Demon Sword Master
I don't have much to say about the story itself since I have no idea about the LN, I haven't read it. But, Passione is what has caught my attention here. Passione's animes are either pretty cool or at least unique or they're garbage. Pretty sure this anime will fall into one of those categories as well. You know for example, on one side, Passione has absolute bangers like Mieruko-chan and Renai Flops. But on the other side, we have shit like Harem in Labyrinth of Another World.
So yeah, I do have a few concerns regarding this anime. Of course, I'd love to be proven wrong and hope that the show is a banger. But again, I haven't read the LN so I am not really in a position to comment on the series. I know the studio, so I simply based my thoughts on the knowledge I have.

Conclusion
But well, that is all for now. Let me know what you guys think in the comments. At this moment, I'd like to know what staff is working on this anime, I feel like that will answer quite a few of my questions. But yeah, I will take my leave here for now. See ya!!