The Foolish Angel Dances with Demons, Put This on Your Radar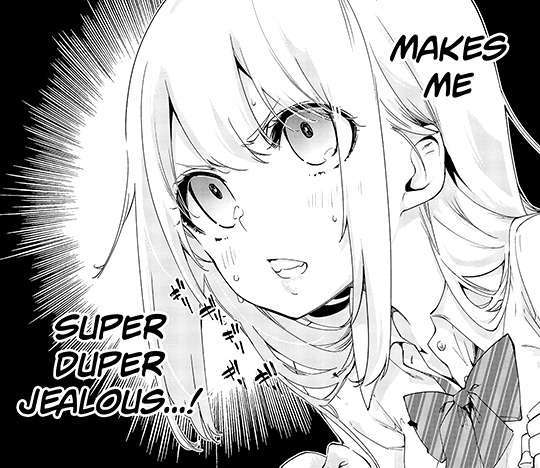 Key takeaways from The Foolish Angel Dances with Demons:

The Foolish Angel Dances with Demons, a supernatural romance manga by Azuma Sawayoshi, has been confirmed to be getting an anime adaptation, as announced by Kadokawa on their official website.
Although no details regarding the studio, staff, cast, or release date have been revealed yet, the author's unique blend of supernatural and rom-com elements in the manga make for an interesting potential anime adaptation.
Alright, so I've always been pretty open about my love for the romance genre. This is one of those romance mangas that I never thought would get an anime. But here we are. An anime adaptation of The Foolish Angel Dances with Demons was recently revealed. Now this may not be a revolutionary romance anime or anything but, the story is pretty interesting in its own right.
So welcome back to another news article. Today I will be talking about The Foolish Angel Dances with Demons. I will start the article off with an introduction to the series. And then move on to the news. Keep in mind, this is only the announcement so we don't have a lot of info yet. So with that said, let's start.
Introduction
The Foolish Angel Dances with the Devil is written and illustrated by Azuma Sawayoshi. It has been serialized in the Dengeki Maoh magazine since June 2016 and is still ongoing. This is a supernatural manga for the most part with a bit of rom-com mixed in. Not many rom-coms use supernatural elements as well as this manga, which makes it feel pretty unique.
As you may guess from the title, the story is about a demon who incidentally fell in love with an angel. Akutsu is a demon infiltrating the human world to find candidates to help in their fight against the angels. To this end, he thinks that a high school would be the best. But as luck would have it, the accomplice he finds happens to be an angel.
What do we know about the anime adaptation?
Kadokawa opened a new official website for the anime adaptation of The Foolish Angel Dances with Demons on Wednesday. They confirmed that an anime adaptation is on the way but that is all we got for now. No studio, staff, cast, or even key visual was revealed. Although I think all that will be announced soon enough. So let's move on to
My Thoughts
So first off, I don't think we will see this anime this year, Well, there is a chance that we may see it in the fall season but I still don't think it will come out this year. Why? Well simply because Kadokawa didn't give us anything yet. Meaning the anime has literally just been finalized a few weeks ago and the work is now starting. So while there is a chance it may be done by the fall season I think there's a higher chance of this coming out in Winter 2024 instead.
Aside from that, I am really excited about this anime. I think it has potential to be good and if we get a faithful adaptation of the manga, we will be in for a treat because the manga is pretty entertaining.
Conclusion
But yeah, that is all for now. Let me know what you guys think in the comments below. I am pretty excited about The Foolish Angel Dances with Demons and I think it will be pretty good. With that said, I will take my leave here. See ya!!