The Genius Prince's Guide Review – The Underdog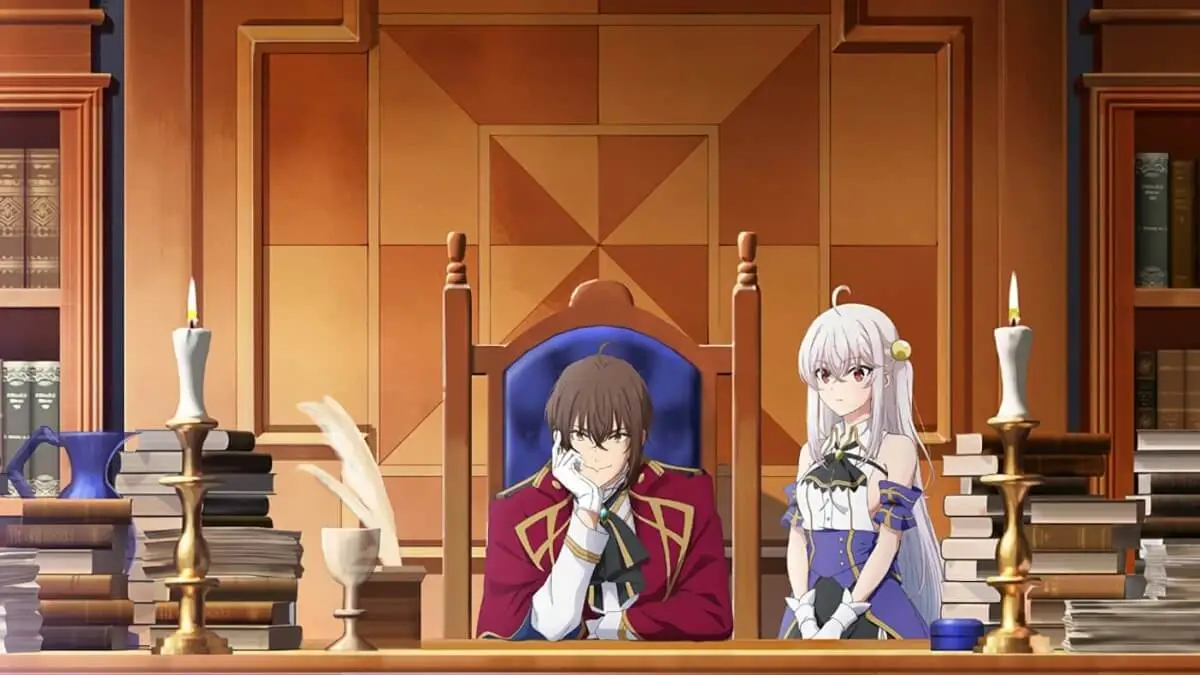 As winter 2022 is coming to an end, many anime ended this week. We already talked about Platinum End and My Dress-up Darling in previous articles. But now, it is time for talking about The Genius Prince's Guide to Raising a Nation out of Depth. I will only refer to it as "The Genius Prince's Guide" from this point on. But man, this anime was unexpectedly good. Like it should get much more attention than this.
Before we continue further, a huge shoutout to Muse Asia. Thanks to them you can watch this anime for free on YouTube. Check out the playlist here. To be honest, it actually thanks to Muse Asia that I started watching The Genius Prince's Guide. Otherwise, I probably wouldn't have checked this out. Anyhow, here are my thoughts on this awesome anime, free of any spoilers.

Plot
The Genius Prince's Guide has a pretty standard medieval fantasy setting. It is about a prince (Regent), Wein who handles the country in his father's stead. That said, his personal agenda is to make the country prosperous only to sell it off to someone and live carefreely. To that end, he does all sorts of things but sometimes, he is too smart for his own good.
The plot may sound kind of stale but trust me, the execution is very interesting. There are a lot of plot twists and big brain moments to keep you glued. More than enough cliffhanger and some really good pacing. The Genius Prince's Guide also has quite a bit of world-building; anime of this kind generally don't do as much world-building. This anime though shows you the map and all, and all of it ties into the plot really well. So even the stale-sounding setting works out really well because of all that.

Characters
The Genius Prince's Guide has a lot of characters. Most of them are heads of different kingdoms and they are all important at some point. The author really understands the politician's mentality and it is very clear in the character writing. Everyone is looking out for themselves. Wein is easily one of my favorite MCs in a very long time. He is smart and he is very frank about how he feels, never shies away from saying crazy stuff. The way that this guy can bluff is unbelievable. Also, I love Ninym; she may be a bit generic but I love the dynamic between her and Wein.
Animations and Soundtracks
The Genius Prince's Guide has fairly average soundtracks and animations. Nothing too special in either of those. I do like the opening theme but the rest of the soundtrack department is pretty forgettable. I will praise the direction and the meme moments of the series though. The direction is so good that some scenes look really cool even with these average animations.

Conclusion
Here are my final scores for The Genius Prince's Guide:
Plot – 8/10
Characters – 8/10
Animations – 6/10
Soundtracks – 7/10
Enjoyment – 9/10
Ninym!! – 10/10
Overall – 8/10
That concludes my review for The Genius Prince's Guide to Raising a Nation Out of Depth. Of course, all of this is pretty subjective so make sure to let me know what you think in the comments. All in all, this is a pretty enjoyable series and this is all that matters, and I really think people should give this a chance at least. With that said, I will take my leave here. See ya!