The Masterful Cat, Put This on Your Radar!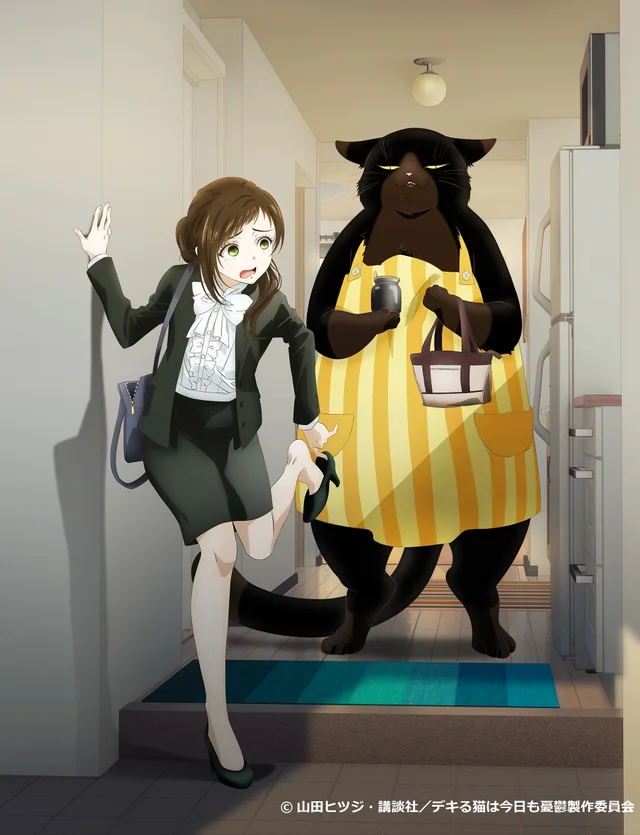 This is one random series weird, man. When I first saw the anime announcement for this, I couldn't help but go "WTF is this". I mean anyone would. Just hearing the name The Masterful Cat is Depressed Again Today and seeing that promotional art will at least get a laugh out of people. It is an interesting way of drawing people in. And I have to say, the sheer hilarity of a giant cat doing housework is enough to try out this anime,
So welcome back to another edition of Put This on Your Radar. The series where we discuss some upcoming anime that have caught out attention. Today let's take a look at The Masterful Cat is Depressed Again Today. As usual with the Put This on Your Radar stuff, the introduction, and news will be one section. And my thoughts will be down after that. So let's get started.

What do we know about The Masterful Cat anime?
Of course, the anime will be based on the manga of the same name by Yamada Hitsuji. It has been published in Suiyobi no Sirius since August 2018. It is of course a still ongoing series. This is a comedy SOL manga with an Anthropomorphic theme. I promise it is not a furry. The MC and the cat's relationship is purely platonic; so you don't have to worry about being weirded out. Just focus on the humor.
As for the anime, it will be made by GoHands studio. Their most famous work would probably be "K", even then, it is a relatively lesser-known anime. They have worked on a lot of quirky stuff though; The Masterful Cat is right up their alley I'd say. A lot of staff from K, like the director, Kudou Susumu will also be working on this anime. K was a pretty good one, so I hope they do a similar job with this anime as well.
Hirokuki Yasumoto and Yui Ishikawa will be starring as the main duo and the anime is set to release in Summer 2023. Sadly, we don't have a PV or anything like that yet.
My Thoughts
The Masterful Cat is Depressed Again Today is a hilarious manga. You know, imagine Househusband but instead of Tatsu, there is this big cat. If that sounds hilarious to you, this is the right place. That is literally all this manga is about. A big ol' cat doing housework for a career woman. It is totally random, odd, and really funny, I like seeing weird and interesting mangas like this get the anime treatment. If you've been wanting a good comedy anime, this will easily fit the bill.

Conclusion
That is all for now. Let me know what you guys think in the comments. The Masterful Cat is Depressed Again Today is a really interesting manga. And I really recommend checking out this anime when it drops. I hope they do a good job with the adaptation, I can't wait to see the PVs and stuff. I will keep you posted, I will update this article when PVs and stuff do drop. With that said, I will take my leave here. See ya!