Tomodachi Game, Anime Recommendation
Key Takeaways from Anime Recommendation – Tomodachi Game:
Introduction to Tomodachi Game
Why you should watch this anime
---
I missed this anime last year because of how busy the spring season was for me. I had a lot of IRL stuff keeping me busy too so I could not pick up this anime. But, I just finished Tomodachi Game recently and man, it was awesome. I knew it was good but, I didn't realize just how good this anime actually is.
So welcome back to another edition of my anime recommendation series! This week we are talking about the awesome Tomodachi Game. I had this anime on my radar for while and I finally watched it. Spoiler warning: it is amazing. I absolutely love it. With that said though, let's get started right away. There is a lot to talk about.

Introduction
Tomodachi Game is based on the manga of the same name by Yamaguchi Mikoto and Sato Yuuki. The manga has been serialized in Bessatsu Shonen Magazine since December 2013. As for the anime itself, it is made by Okuroto Noboru Studios. There is only one season for now, it is 12 episodes long and came out in the spring of 2022.
Plot
There is a group of 5 friends. 2 of them are in charge of the money for the school trip. The money gets stolen, causing the two of them to take distance from the other three. One day, they are all kidnapped and forced to take part in multiple psychological games. If they win, their debt will be paid. All of them care for their friends on the surface but, what they truly are will be revealed through this game.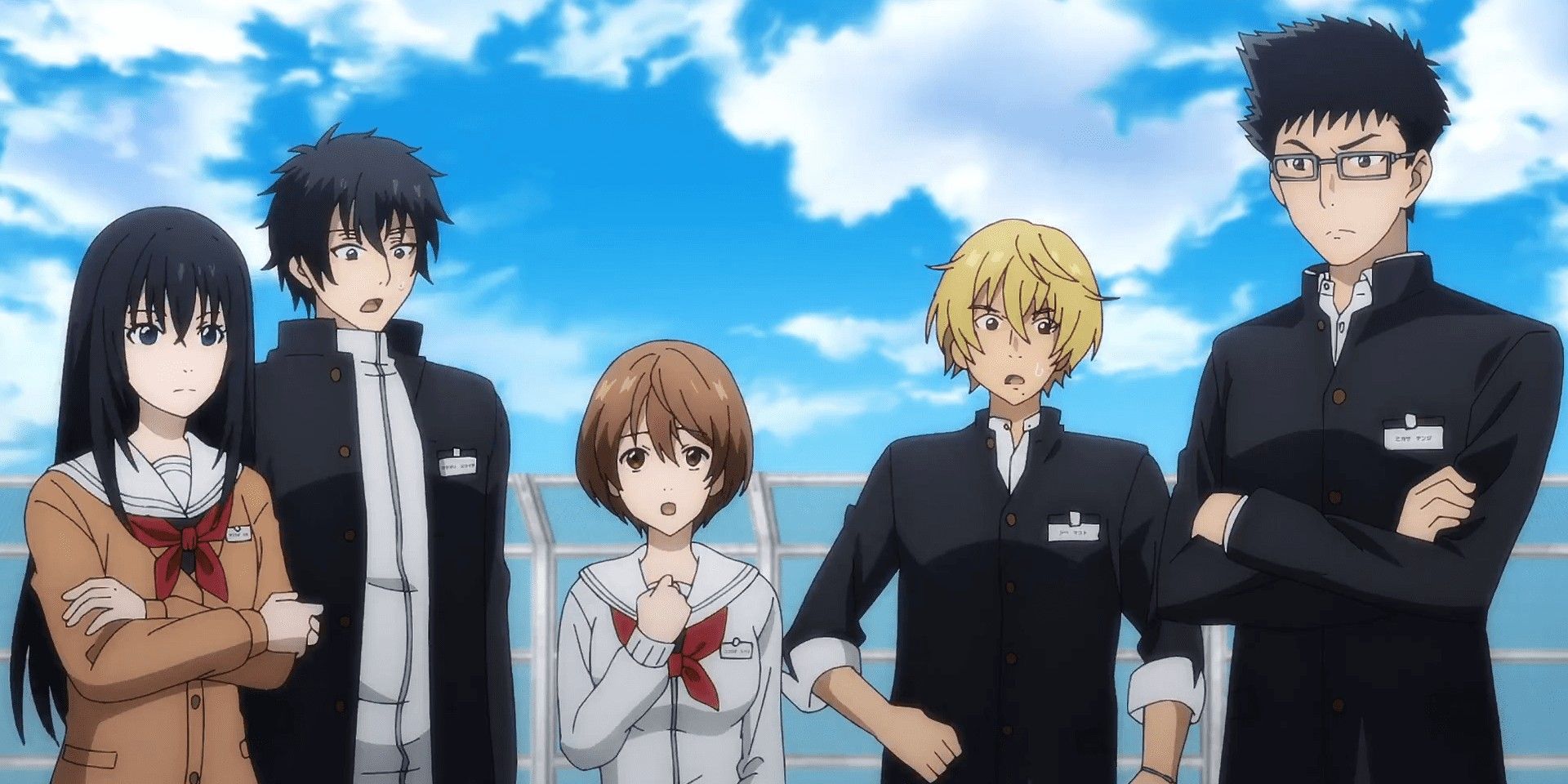 Tomodachi Game's plot itself isn't anything too complicated. Just that there are multiple games that bring out more revelations about certain characters. It is not complicated or anything, but the plot does a great job of driving the characters and keeping a heavy feeling throughout the series.
Characters
This is where Tomodachi Game truly shines. Amazing character work. Thanks to the plot, the friends are stuck in situations that force out their true feelings. "Money or Friends" is the question that every character in Tomodachi Game needs to answer for themselves. And the MC especially is really well written. He may not look like it but, he's extremely smart and becomes a savage when push comes to shove.

Animations and Soundtracks
The animations are alright. This anime doesn't exactly have fights; so I am ok with the normal animations. I have to say though, the direction does a good job of putting emphasis on the character's emotions. That is, dramatic close-ups and expressions are really well done. Soundtracks, I love the opening theme, other than that the BGM maintains a good sense of stress in the atmosphere.
Why should you watch Tomodachi Game?
Quick pointers on why you should check out this anime:
Awesome plot
Great characters
Well-written MC
Conclusion
That is all for now. Tomodachi Game is just awesome, plain and simple. Let me know what you guys think in the comments below. I will take my leave here. See ya!