Top 5 Anime Art of the Week – 2nd Week of February 2022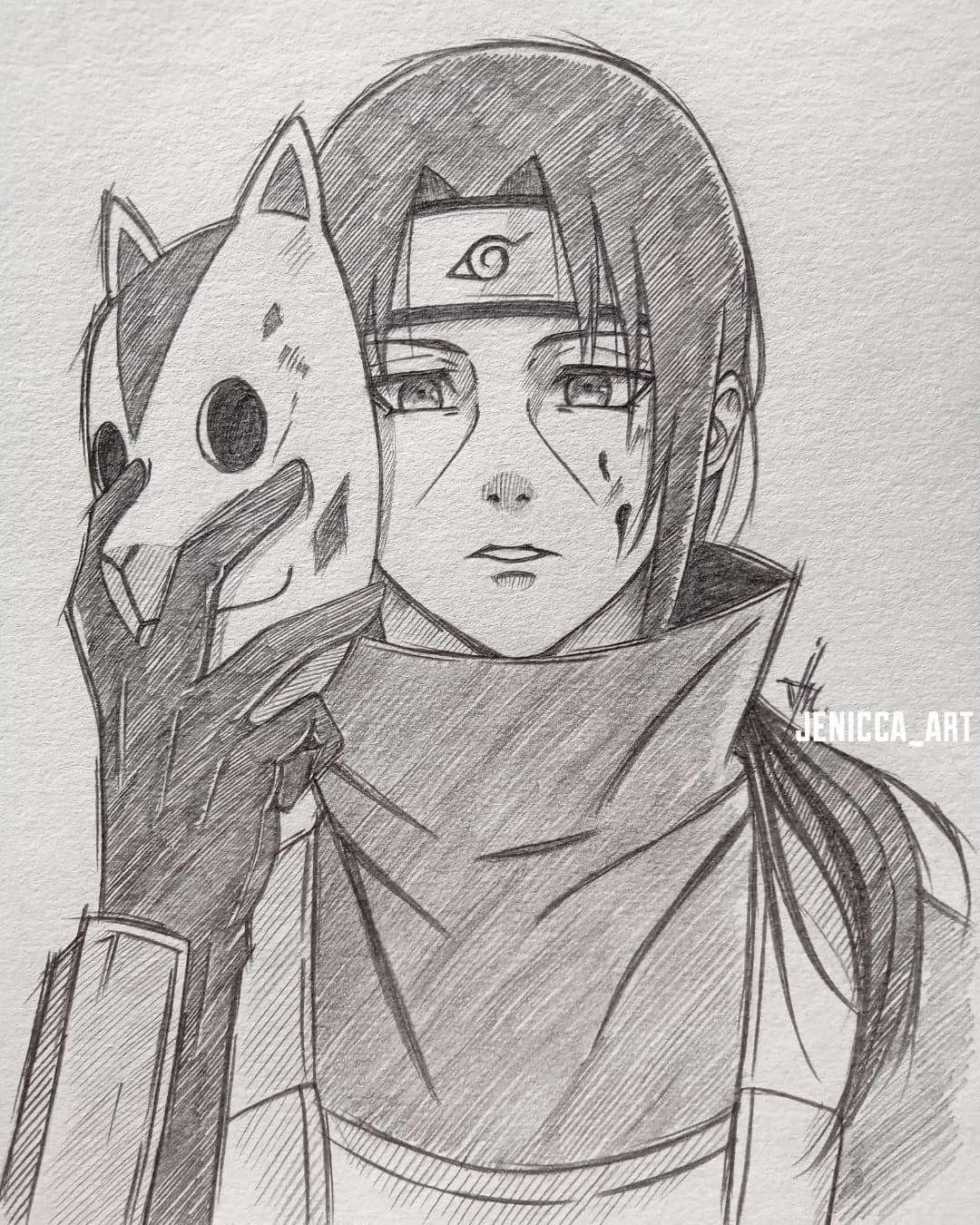 The internet is a wonderful and very dangerous place. Well over here we try our best to highlight the good side of the internet as much as possible. These articles are great examples of just that because there is a lot of great art put on IG every single day and it is very easy stuff. So well, we bring some art pieces we thought were awesome to you every week.
Like I always say, if these articles help the artists even a little we are more than happy. So well, here are another 5 art pieces that caught our eyes this week. The list is in random order,  as usual. So let's start right away.
Tanjiro and his father (Demon Slayer) by ygartprism
Demon Slayer Entertainment District arc has been quite the ride so far. The last episode is coming this Sunday and it is apparently going to be a 45-minute episode. I can't wait to see how this arc wraps up. This art shows Tanjiro with his now stronger hinokami kagura and his father behind him. This is pretty cool because he often remembers his father's words when using kagura. I really like how this art completely matches the feel of the original series art. Check out the original post here and the artist on IG here.
Nishimiya Shouko (A Silent Voice) by tasuchii
Wow didn't think an art piece could almost bring me to tears but, this one does. The moment I saw this piece I was hit extremely hard with nostalgia. My memories of this movie were enough to fill me with a lot of emotion. This art is just beautiful man, I can't find words for it other than that. The eyes look so innocent and pure, I just can't get over it, man. My questions as usual, how the hell do you get watercolors to look so good?? well, check out the original post here and the artist here.
Lady Ed (FMA/FMAB) by fantom.arts
OK, a genderbent Ed is the last thing I expected to see today. What's even crazier is that it was my boss who asked me to put this art up hahaha. Jokes aside though, this actually a really good art. Very different from FMA's art style but it looks really good though. The artist got everything down really well; even the scars under the auto-mail are paid attention to. Check out the original post here and the artist on IG here.
Armin and Mikasa (AoT) by vera.art0
I love this sketch. It really looks like a manga panel. Through the course of AoT everyone has suffered; Armin and Mikasa are among the people who suffered the most. And now they have to see their best friend go rogue. This art looks like Armin is thinking something and Mikasa just looks sad. Pretty sure I have seen this happen somewhere recently. Well, check out the original post here and the artist on IG here.
Anbu Itachi (Naruto) by jenicca_art
This art speaks to doesn't it? You can already see how Itachi felt about his Anbu days just by looking at his eyes. This piece is beautiful, man. Poor Itachi looks just so sad. The sketch is really clean and I love the art style. It is amazing how people can make you feel all this with just a pencil. This art just makes me really sad and I can't think of anything else to say… Check out the original post here and the artist on IG here.
Conclusion
That is it for now. Let me know your thoughts in the comments. This week we had some more awesome pieces so don't forget to show your appreciation to the artists. Also, did you know Attack on Titan may get a sequel? Check out my view on the whole situation here. With that said, I will take my leave here. See ya!