Top 5 New Anime in Winter 2023 to Look Forward to
Winter 2023 is finally here and it is a very sequel-heavy season, isn't it? We have all kinds of big sequels this season and more sequels than new anime in general. There are some wacky new anime though, well one of them is not wacky and is pretty big. But the rest of the 4 I am going to discuss are wacky af. These are my Top 5 New Anime in Winter 2023 for you.
So welcome back to another one of my articles. This time I am talking about my Top 5 New Anime in Winter 2023. It is always to watch the few good new animes in a sequel-rich season. Of course, these are my personal picks. I picked a few of them just because they look entertaining. Nothing more, that's why a few entries are pretty wacky. So let's get started.
Oniichan Wa Oshimai (OniiMai)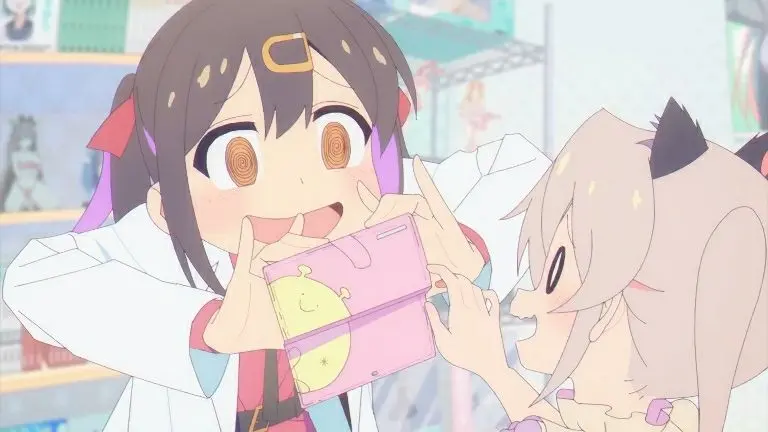 Also known as One Day I Woke up as a Loli. This sounds like a cheesy incest anime but, no it is not. It is actually pretty entertaining. So there's this poor guy who gets affected by one of his sister's experiments. And the next day he wakes up and he's a little girl. This poor guy must deal with all the shit that comes with being a little girl. If that description sounds funny to you, the actual thing is even funnier.
Isekai Nonbiro Nouka
A friend actually put me on this one. I haven't really read the LN but, this anime actually looks pretty promising. Unlike most isekai, this isekai is actually about a farm. Like, that is all the MC wants to do. He just wants to run a farm. I've heard a lot of good things about this series so I look forward to it.
Tensei Oujo to Tensai Reijou no Mahou Kakumei
This one's my random pick. It is quite the entertaining one too. The plot is extremely hilarious, the anime too doesn't try to be overly serious and I find it very entertaining. From a critic's standpoint, it's nothing spectacular but it is entertaining to watch. Just like the title suggests, it is about a princess who changed the whole magical system of the world. Everyone may not like but I suggest you check it out cause it is damn entertaining.
Kubo-san wa Mob wo Yurusanai
This anime looks adorable! I haven't checked out the first episode yet but, I've read a little bit of the manga and watched all the trailers. And this anime look adorable as hell. I've heard a lot of good things about this one as well. I really look forward to watching it; look forward to my first impressions article on it!
NieR: Automata
Of course, I'm ending the list on this anime. The animations, the trailers, and stuff so far look really on point. This should be a fun anime for sure. It will be good even if it does not fully stick to the video game's story. Yoko Taro will find a way to impress us for sure. This is definitely a fitting way to end the Top 5 New Anime of Winter 2023 list.
Conclusion
That is all for now. Let me know what you guys think in the comments. I will take my leave here. Winter 2023 is looking to be a great season and I look forward to covering all the animes bit by bit. See ya!!