Top 5 Underrated Spring 2023 Anime!
Key takeaways from My Top 5 Underrated Spring 2023 Anime:

Memorable protagonist and meme-worthy content make this underrated anime a joy to watch in Spring 2023.
Embrace the power fantasy as an overpowered main character dominates in this twist on the isekai genre.
Prepare to be pleasantly surprised by this anime that goes beyond the romance label, exploring themes of insomnia and personal connections.
Spring 2023 is a season with quite a few big names when it comes to anime. So the fact that quite a few good anime are not getting the attention they should is of little surprise. Demon Slayer, Dr. Stone, Hell's Paradise, etc. are all amazing but I got a few more for you to check out.
So here are a few Underrated Spring 2023 Anime that you should not miss in my opinion. These anime deserve way more praise and attention than they are getting.
So welcome back to a list article in a rather long time. And today we will be taking a look at my picks for the Top 5 Underrated Spring 2023 Anime. The list is in random order. So let's start.
Mashle
Starting off with a bit of an obvious one. While you may not have watched it, I am sure you have seen a meme or two from this show. Mashle is infinitely memeable and the show does not take itself too seriously either. The plot and stuff are alright but the show is really enjoyable because of Mash himself. Imagine being so strong that your physical abilities catch up to or even surpass actual magic. Yep, that is the kind of hilarity you are in for, with this show.
I Got a Cheat Skill in Another World
Ok, so if you're on an isekai burnout, this show won't bring you back from it. But, if you are looking for a show where the MC is out absolutely owning everything, this is for you. In this show, you can just turn off your brain and enjoy all the cool shit that the MC does. It does have an interesting twist on the isekai formula but, the isekai part is kind of secondary in this series.
Yamada-kun
Rom-coms are my thing and this is definitely a really good one. It starts off a bit slow but I promise if you stick with it, Yamada-kun is really an awesome experience. It is cute, sweet, and wholesome with some memorable characters. Everything you need in a good romance anime. Plus, it is really relatable to us online gamers.
Heavenly Delusion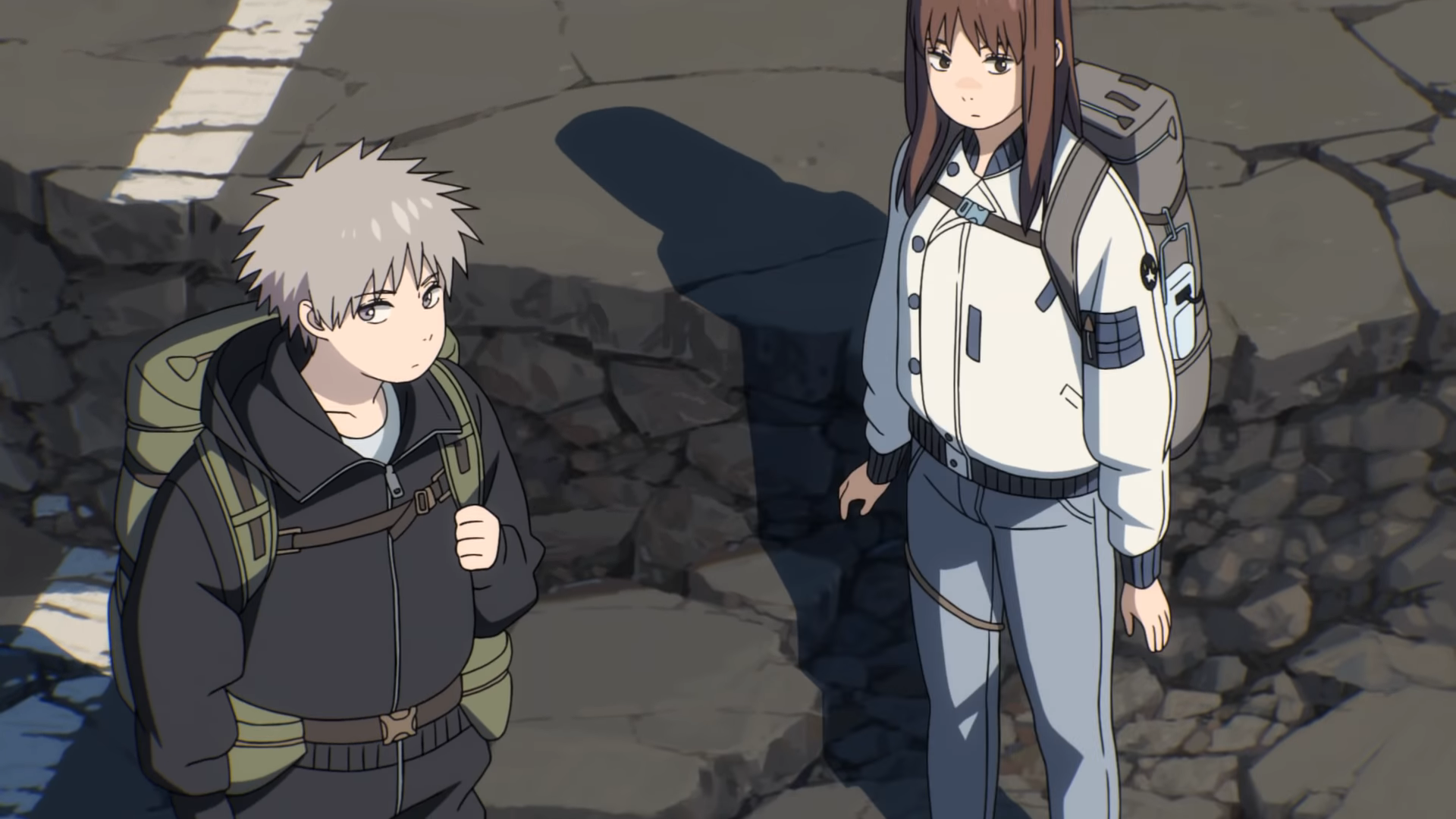 This anime is seriously so slept on. It is weird, it is mysterious, it is weirdly horni and it is really thrilling to watch. The fights in Heavenly Delusion are very different from the norm too. And there are some messed up scenes in this anime, So if a thriller adventure series set in a post-apocalyptic world with elements of sci-fi tickle your fancy, do not miss Heavenly Delusion. It is an awesome anime.
Insomniacs After School
Honestly, I did not expect to like Insomniacs After School as much as I did. It'd be simple to write off this series as just another romance anime but it feels like so much more. Two people going through a serious issue of insomnia but they can't talk to anyone about it. Now the two finally have a place they can call their own, the old observatory so they are trying their best to keep the place to themselves. The plot, the character development, and the relatable setting make this anime so much more than just romance.
Conclusion
That is all for now. Let me know what you guys think in the comments. Those were my 5 picks for the most underrated spring 2023 anime. With that said, I will take my leave here. See ya!
Check out my top 10 most anticipated Summer 2023 anime right here.