When The Simpsons Pulled a Death Note Parody…
The Simpsons is one show that I never expected to talk about here. It is one of the longest-running animated TV shows and of course, all of us know it in some way. Even if you've not watched it, chances are that you at least know of it. It is a very iconic show and over the years it has given a lot of funny stuff and memes. And it has expanded a lot over the years as well.
But, did you know that The Simpsons also pulls anime easter eggs or straight-up parodies from time to time? Yes, Death Note is not the first anime they have referenced over the years in the show. They have also referenced a lot of other animes, a few notable ones being Akira and Initial D. So why are we highlighting this reference in particular? Well, 1) because it is very recent and 2) because of how well it is made. They basically have a full episode dedicated to this parody.
So welcome to a rather different type of article… today we are talking about The Simpsons. Never thought I'd say that but here we are. And the Death Note parody they did in a recent episode. I am not sure what else to say… so let's get right into it.
About the Episode…
Ok, so this was the Halloween special episode of The Simpsons. It came out last Sunday. Season 34 Episode 6 titled "Treehouse of Horror XXXIII" depicted the show as a Death Note parody. The Death Note was called "Death Tome" in the episode and Lisa took up the role of Light while Bart was "played" Ryuk. This episode was teased back in July but it finally aired last Sunday.
Of course, this kind of episode blew up quite a bit. Its airing time was tied to an NBC football game between the Packers and the Bills so it didn't get as much audience as the previous year's Halloween episodes. But the episode still got a peak of 3.7 million viewers which is not too shabby for a show this old.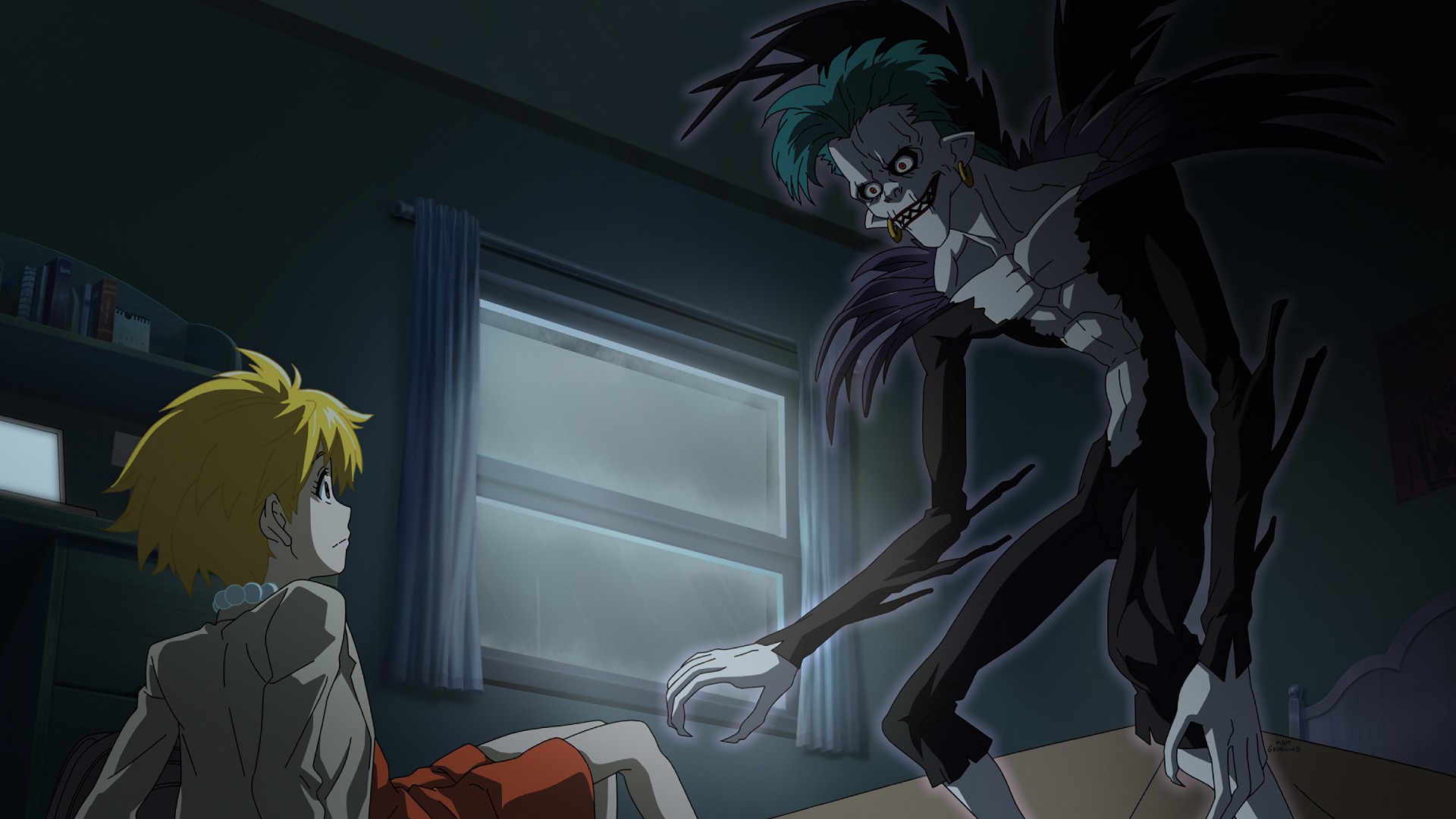 Now the interesting thing here is that the anime-ish art style part was not done by The Simpsons animation studio. Instead, it was done by DR Movie a South Koren animation studio. And I have to admit, the animations were quite cool. Not straying away too far from The Simpsons' art style yet giving it an anime-style touch. It was really well done. The studio struck a pretty good balance between both worlds without insulting either one of the materials. Great job DR Movie!
Conclusion
Well, that will be it for now. I really never thought I'd talk about The Simpsons ever on this job but, what can I say? The Simpsons is what it is. It is crazy and it is hilarious. Let me know what you guys thought about this whole parody in the comments below. If you can't watch the episode for whatever reason, the official Twitter account of The Simpsons has a few clips from this episode so, you can check those out. With that said, I will take my leave here. See ya!!