Yotsuba To! Manga Recommendation of the Week!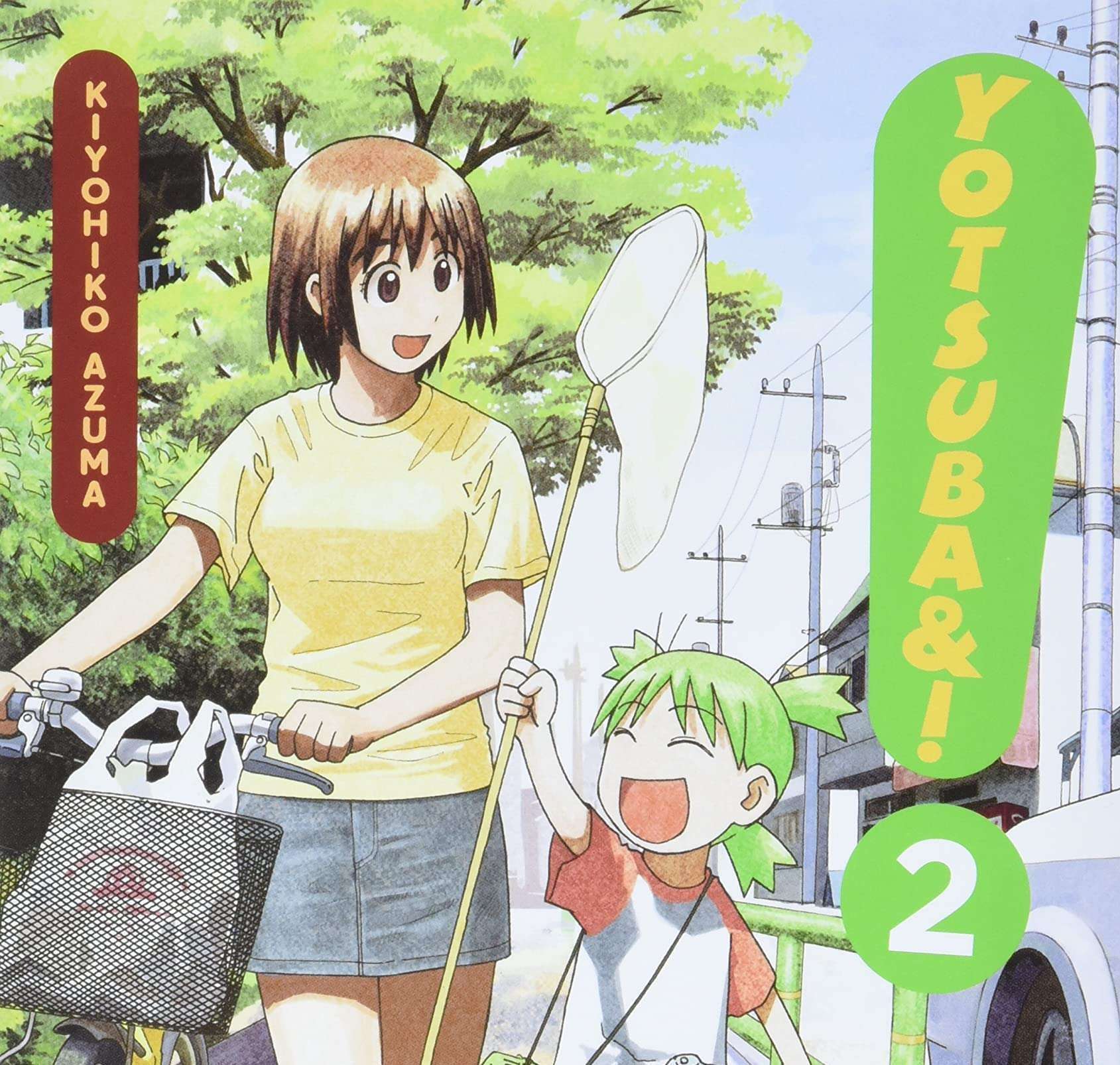 Continuing on our wholesome trend after the anime recommendation, I went looking for a wholesome manga too. Then I realized, I had been sitting on a very good manga I hadn't covered before. If you like things like Non-Non Biyori, there's a very good chance you will like Yotsuba To as well. A simple and wholesome SOL comedy manga.
So welcome back to another edition of our manga recommendation series. This week we are talking about Yotsuba To! I first thought of another manga to include here but uhh… it's a bit questionable so I put that aside. It has been quite famous on Reddit recently by the way if you're curious. Anyway, that's not what we are here for. So let's dive right into it.

Introduction
Yotsuba To is written and illustrated by Azuma Kiyohiko. It started its serialization back on 21st March 2003 and believe it or not, it is still ongoing. The manga is published in the Dengeki Daioh magazine. It has no anime adaptation to speak of even though it is the 24th highest-rated manga on MAL. It is an award-winning SOL comedy manga and I love this manga for its innocence in everything.
Plot
Well, not a lot to say here. Yotsuba To is a pretty straightforward manga about a 5-year-old girl's daily life. Yotsuba moved next to the Ayases with her father recently and she quickly befriends all three of the Ayase sisters. And that is basically all you need to know about the plot. It is just there, it is not anything complicated. The plot just facilitates the

Characters
The characters in Yotsuba To are really really good. Be it Yotsuba herself or any of the Ayase sisters, they are all really well-written with well-defined personalities. They even get some character development from time to time. Yotsuba though is adorable, she reminds me a lot of my own little sister who'll find something fun even in the most mundane of things. So I really do feel it when the Ayases instantly take a liking to Yotsuba.
And finally, the character interaction is amazingly done. Character interactions are the heartbeat of Yotsuba To and sure enough, the series does not miss when it comes to character interaction. I love how the series even makes the simplest character interactions fun.

Art
Again, not much to say here. The art is pretty much what you'd expect out of an SOL manga. It is pretty simple and gets the job done. I do appreciate the character designs though, I think they are quite different from what you'd find today, and in general, I do like the art style even though it is not that technical.
Why should you read Yotsuba To?
Quick pointers on why you should check out this manga:
Simple plot
Great characters
Really entertaining
Wholesome af
Conclusion
Well, that is it for now. Let me know what you guys think in the comments. Yotsuba To is a simple and effective manga that I believe more people should check out. With that said though, I will take my leave here. I have quite a lot of stuff to do. See ya!!